Jens Pulver told MMAViking.com a day before his Superior Challenge 9 fight last November that "retirement was coming soon". As it turns out, soon was the following day as his bout against Swede Sami Aziz was his last.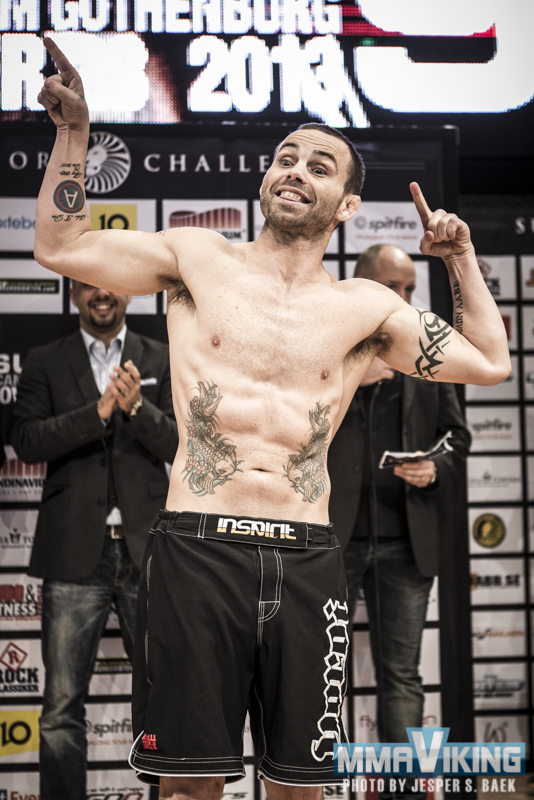 "I'm done" say Little Evil this past weekend in several interviews at Las Vegas' International Fight Week, letting the world know he was officially finished with pro MMA. "I'm getting tired of it" said the former Division I wrestler last year in his pre-fight interview for Superior Challenge, in a sign that the fire was gone. He lost his final bout in a decision over three rounds in Gothenburg against the hometown Aziz.
The former UFC champion put together a 27 win and 19 loss record, and hangs up the gloves at the age of 39. He notched notable wins over such names as Caol Uno, B.J. Penn, and Cub Swanson.
Sami Aziz declared that his headlining bout against the American would be his retirement bout, and now their main event ends the career for both fighters that showed fantastic sportsmanship in their matchup.
Check out pics from MMAViking.com's Jesper S. Baek who was at weigh-ins and cageside to capture the action of Aziz and Pulver's last time in the cage.