Finn Jesse Urholin (4-0) was the fighter that is leaving the cage with an unblemished record as he beat previously unbeaten Husniddin Ganievat (2-1) at Cage 47.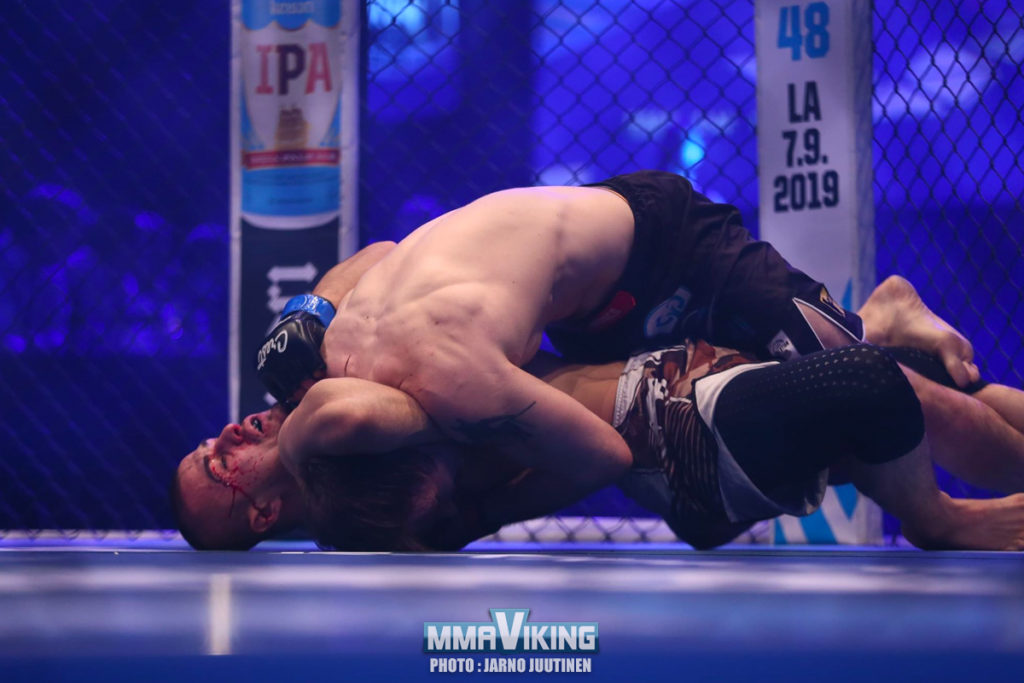 The ADCC champion wasted no time getting the fight to the ground, where he showed his impressive ground and pound skills. The Russian could not escape the "Avenger" and was getting punched in the face as he turned his back to look for a way out.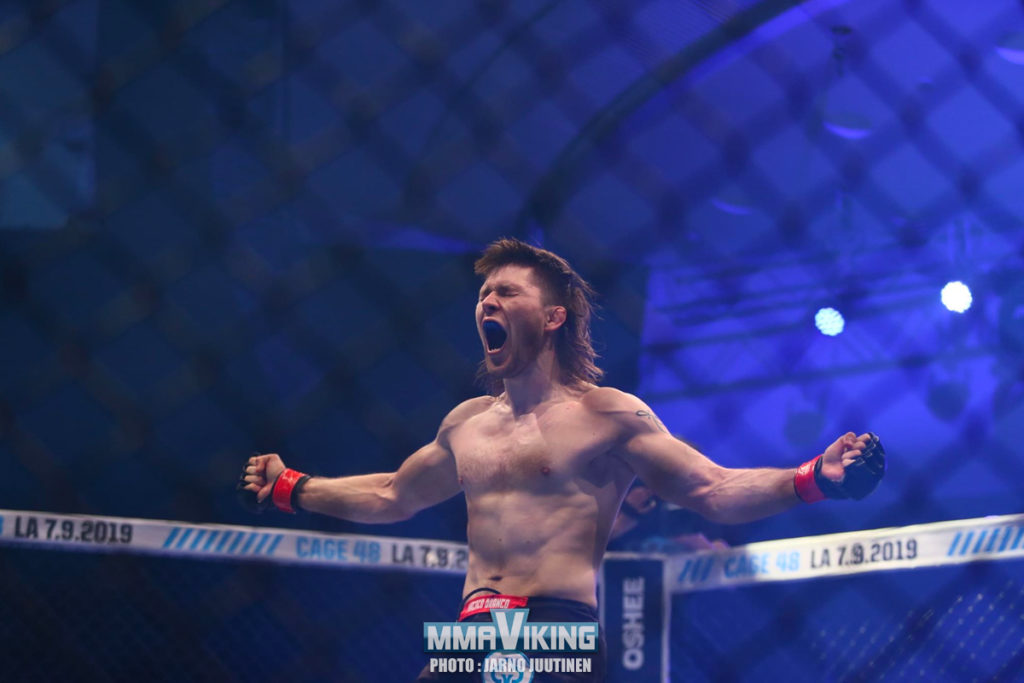 One on top, Jesse locked in tight arm triangle, putting to sleep Ganievat that was unconscious on the mat. A first round submission for Urholin, who moves to 4 wins and 0 losses, all by stoppages.