Finn Markus Rytohonka (5-3-1) and Sten Saaremae (4-1) battled for 15 minutes Saturday night in Helsinki. In the end, the judges saw it as majority decision in favor of the Estonian in a candidate for Nordic fight of the year.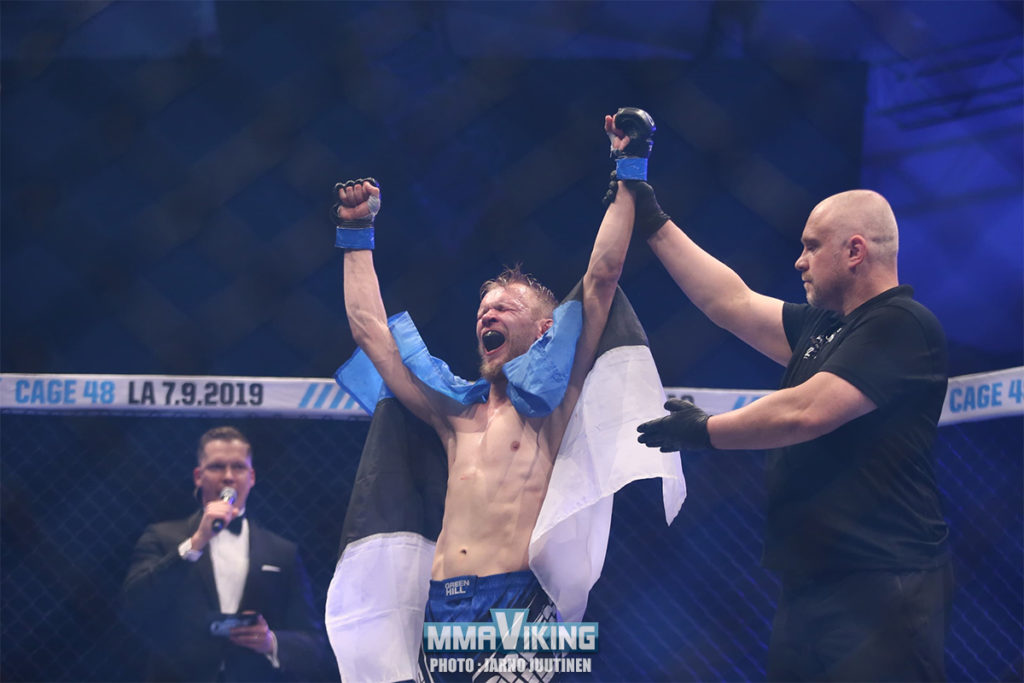 Both featherweights showed their speed in the first round as they exchanged lightning fast straight punches. A flying knee from Markus showed the variety of attack, but it was Sten that was able to get the take-down and fight to the ground to win the first round.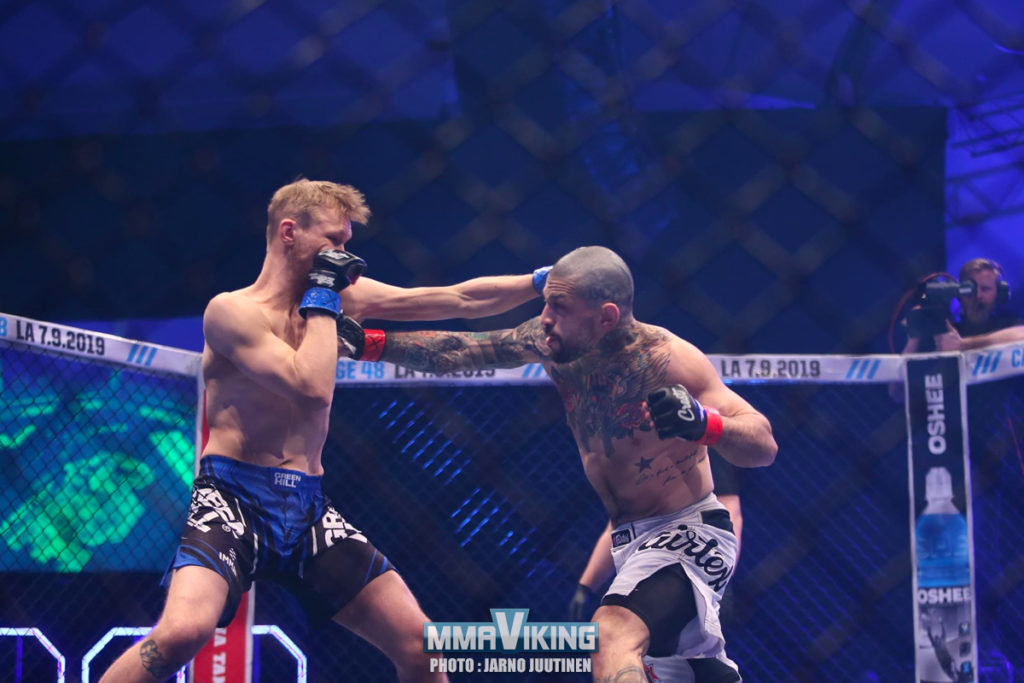 The second round was a fast pasted one, with the Estonian in control of most of the action until a flurry at the end of the second that saw both fighters look for opportunities to finish.
The Finn came on strong in the third, controlling most of the 5 minutes as he tried to catch-up on the scorecards, but it was not enough.
It was the third straight win for Sten, who has beaten three straight Finns in Finland. The fight ended a solid three fight winning streak for Rytöhonka.