In the ups and downs of contract negotiations for Jon Jones to sign the bout agreement that Alexander Gustafsson has already signed, there is now a new twist. "So what we're doing right now is trying to get him (Jones) to sign the bout agreement for Gustafsson. He doesn't want to fight Gustafsson." says Dana White in an interview just posted on UFC.com.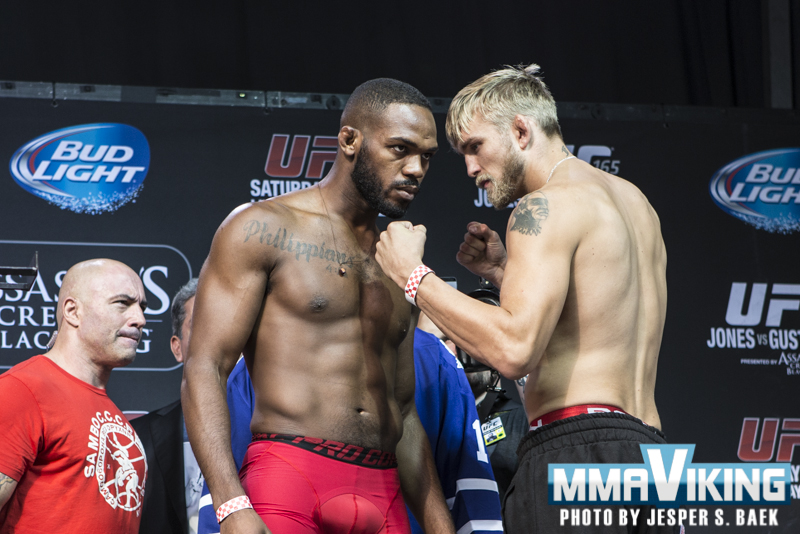 The champ now is setting his eyes on another recent winner. "He's asking to fight Cormier instead." says the UFC President about the slowdown to putting together the big rematch originating from the close decision back at UFC 165.
Gustafsson has responded on Facebook upon hearing the news :
Jon "Bones" Jones, be a man, be a champ and sign that bout agreement and stop running. Keep in mind that after I beat you and become the champ I might be doing the same to you when you chase me for a rematch, as a revenge for not accepting my challenge.
Sooner or later you will have to face me, just make it sooner!
The fans wants this fight, UFC wants this fight and I want this fight, and I damn deserve it.
August 30 was the set date for the light heavyweight title rematch in Las Vegas, which was signed by Alexander Gustafsson. Negotiations for this bout will happen this Thursday as Zuffa is set to have discussions with Jones and his his team.