Finnish welterweight talent Kai Puolakka (11-3) will defend his Cage welterweight title for the first time at Cage 25 where the Finn will battle fellow countryman Glenn Sparv in the main event fight. Puolakka has gone 8-1 in his last nine fights against respectable competition and losing only to UFC standout Niko Musoke. Our content partner FightSport.fi interviewed (video interview in Finnish) the fighter in his hometown of Helsinki.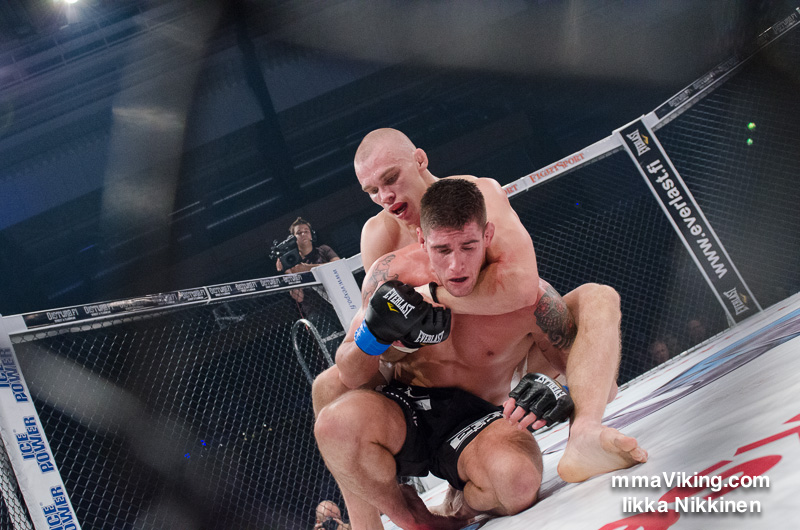 On the first title defense:
"I'm feeling great. I'm going into the fight as a favorite and that creates some pressure. It's always easier to go out there as an underdog."
On preparation for the fight:
"I've work a lot on basic conditioning and improving in all areas. We've worked on me being more aggressive and moving forward straight from the bell. I got the gas tank to hold up a fast pace so I want to use that to my advantage. I've been fighting since 2007 so I'm not that old as a fighter. I feel there is still room to improve.
Video of Puolakka Versus Mestre
Fight Video
On opponent Glenn Sparv and the match up:
"I've seen his fights and he looked good in them but I've never met him in person. I've been thinking about this match up but it's hard to say how the fight will play out between me and Glenn. And I don't give away my game plan at this point"