Finland's Katja Kankaanpää (8-0-1) travels to the USA for a bout to prove that she is the best in Europe as she faces Scotland's Joanne Calderwood (7-0-0) Saturday night. 'Killer Bunny' has emerged as one of the top fighters in the world, with a breakout victory over Aisling Daly at New Year's Cage Warriors 51 and a follow-up bout at her Invicta debut in April with a dominant decision victory over Juliana Carneiro Lima.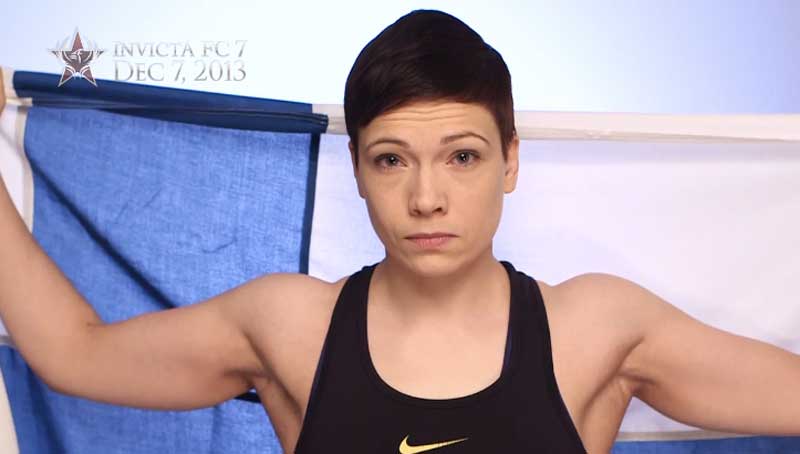 Many people say that the fight is wrestler vs striker base fight and I think it is too, although I have improved my standup skills. I think now we see who's the best female fighter at Straw weight in Europe. =)
The MMA Seinäjoki / Team BP fighter's bout takes new importance as the UFC's Dana White announced last month that a 115 lbs. woman's division is in the works. With Kankaanpää ranked #6 and Calderwood #7, this bout will further decide which fighter is ready to take a step forward.
Invicta 7 Promo
The bout will go down tomorrow at the Ameristar Casino Hotel, Kansas City, Missouri and is available at www.invictafc.com. The card is headlined by three title bouts, including the headliner Barb Honchak and Leslie Smith.