Finn Katja Kankaanpää is hoping more wins and quality performances, not a TV show, will take her to the UFC .  "A reality show is not for me" says the top 10 ranked strawweight fighters in the world to mmaViking.com. She admitted to being wary of being cast in a light which does not reflect her true personality, a complaint voiced by many previous members of The Ultimate Fighter's cast. Killer Bunny proved that she belongs with the elite again at Fight Night 10 last Saturday as she submitted Alyona Rassohyna cranking up her record to an impressive 9 wins, 1 loss, and 1 draw.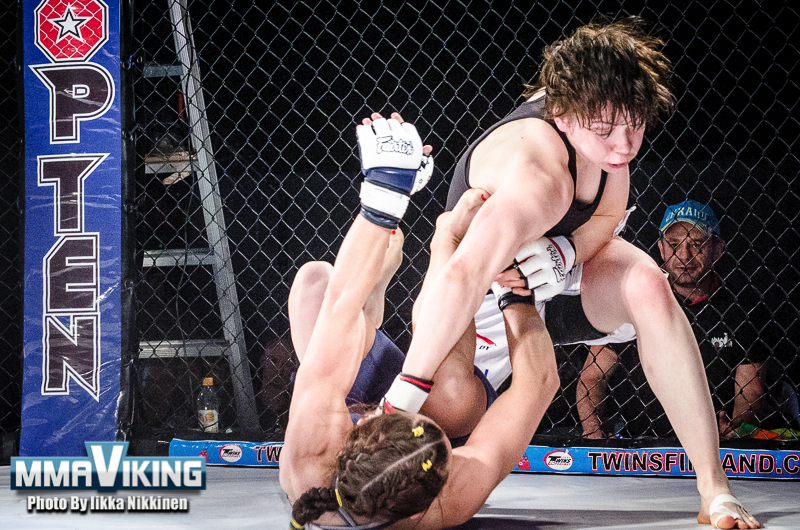 While the woman's MMA community waits for an announcement from Invicta, where the Finn is still on contract for another bout, Kankaanpää was already back in the gym after her fight.
The path to the Octagon for most strawweights will be through The Ultimate Fighter season 20, who compete in the first all-female season this year. While 16 spots will be open, and the first champ coming from the show, the Team Botnia Punishment fighter won't be among them, but make no mistake, it is not for lack of talent. Kankaanpää's choice is driven by a strong dedication to family and her strong sense of community. After her most recent victory she stated that she has family, work and a life which seem to keep her well-grounded and centered in such a competitive sport.
The 32 year old is content to use her hands and feet to do the talking, which seems perfectly in tune with the Finnish values of humility, respect, and hard work. With several offers coming her way, we should see Killer Bunny back in the cage soon, with Invicta likely being the platform for her return, as she takes steps closer to the top of woman's MMA.
See the exclusive interview with top ranked Nordic fighter below.