Kenneth Bergh lost to Antonio Trocoli at Dana White's Contender Series 19 today in Las Vegas. It was the Norwegian's first official loss on the record of Bergh that was looking good early until the fight hit the ground in the first round.
Bergh moved forward to start, and Trocoli tried to counter with a knee before the tie-up against the fence. Kenneth lands knees to the thighs and knees, but then has his back put against the cage in the tie-up against the Brazilian grappler. Bergh regains his position, and holds on to a high single leg as he continues to knee his opponent.
Antonio with a big judo throw to put Kenneth on his back, and quickly moves to an arm triangle, and Bergh is in big trouble. It is up against the fence, preventing Trocoli from jumping to the side to tighten it. Bergh goes to all four quickly, but Trocoli adjusts and Bergh tries to fight it but is now forced to tap. It is all over.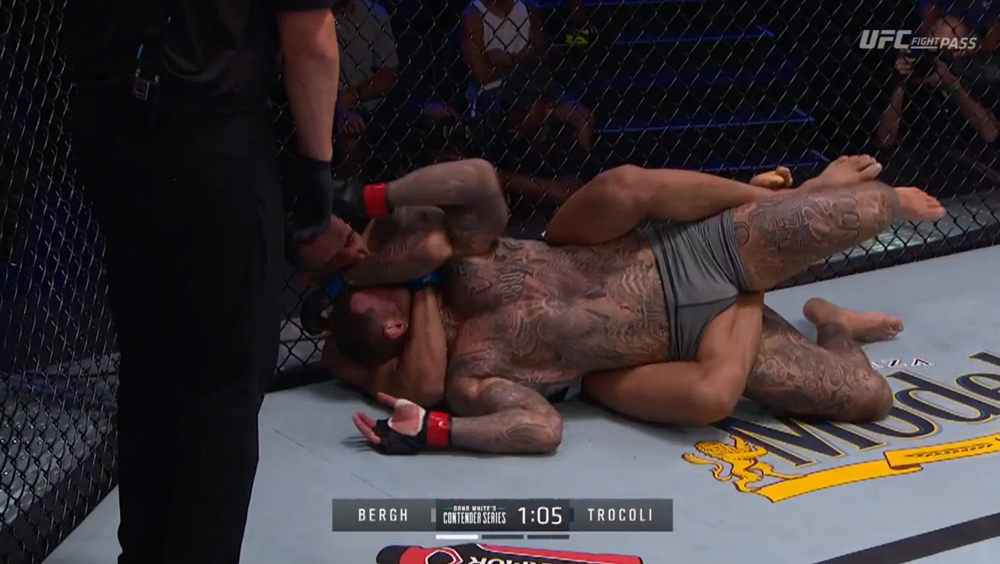 3:57 into round 1, submission for Trocoli.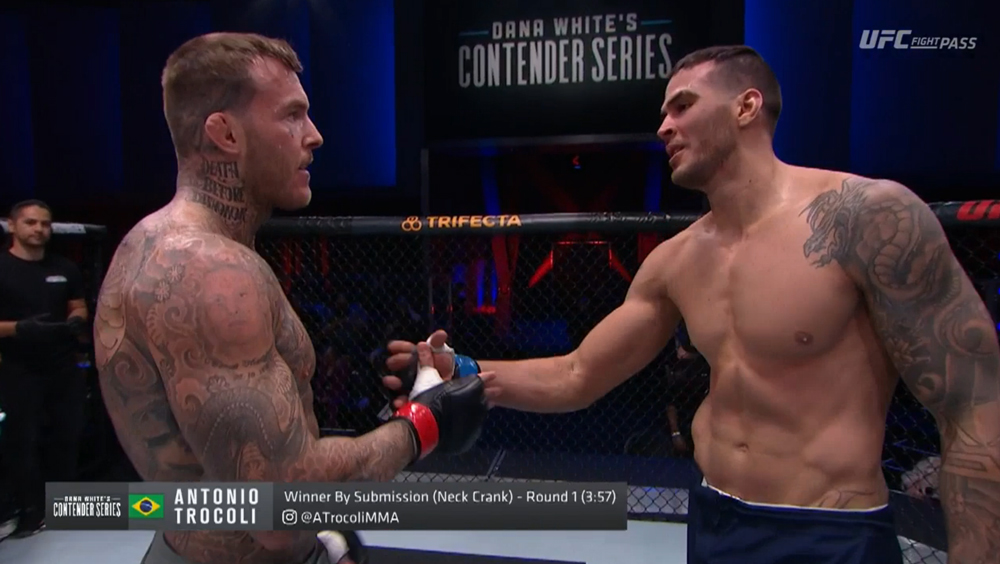 Brazilian out of Gracie Barra Bahia improves to 12 wins and 3 losses, while Bergh drops to 6 wins and 1 loss. Trocoli along with the other 5 winners on episode 3 of series 3 were given UFC contracts.