Norwegian Kenneth Bergh lost at Dana White's Tuesday Night Contender Series earlier in the month, however Combate has reported that opponent Antonio Trócoli has tested positive for a banned substance, which would leave the loss on the Frontline Academy's record a No Contest.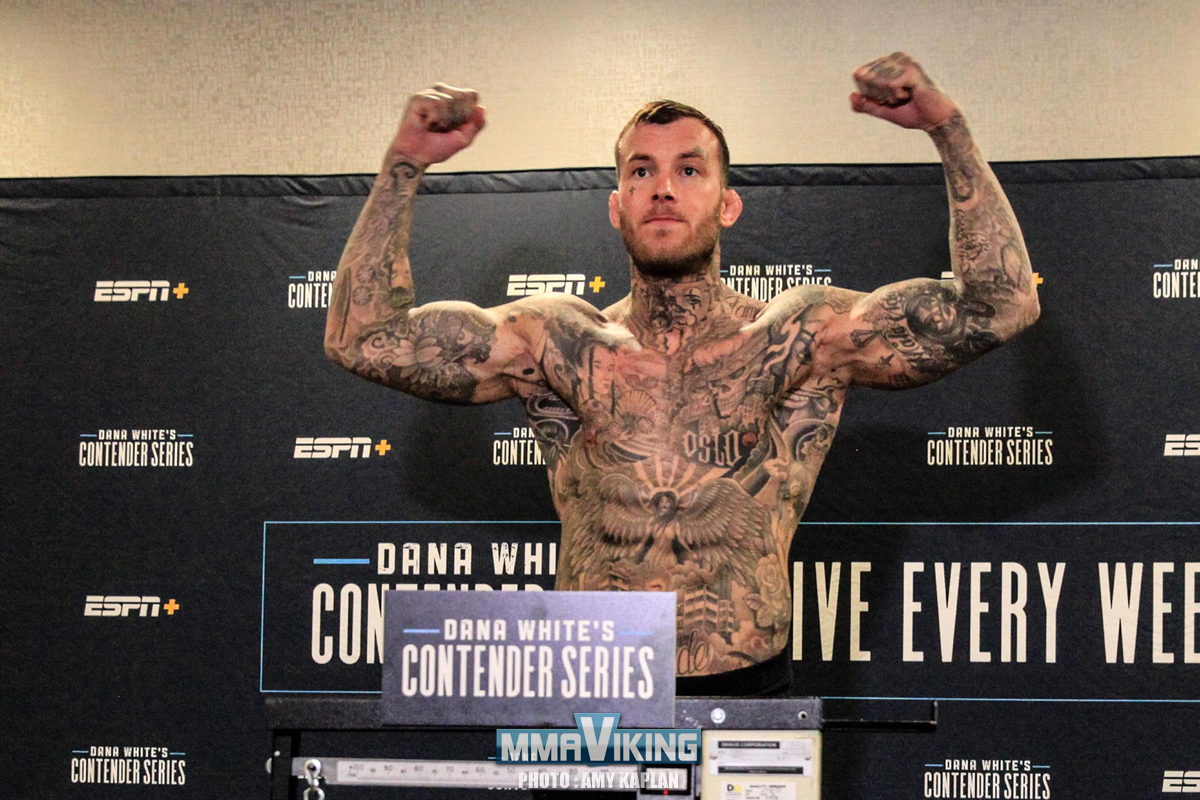 The Brazilian was on a two fight winning streak and is a vet of the well established Jungle Fights. In the cage after his first round submission of Bergh, the grappler earned what seemed a 3rd straight win, and Dana White even awarded him a UFC contract on episode 3 of the Tuesday night series.
The drug reported is nandrolone, an anabolic steroid, and Antonioj's management team is working to test supplements.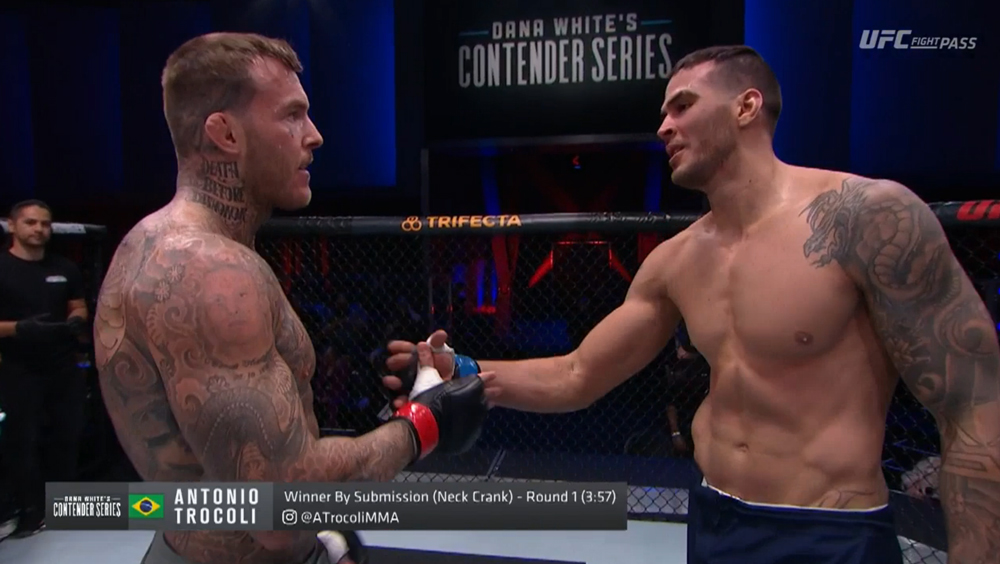 The 30 year old Bergh has a 6-1 record today, and once the testing results become officially reported, it should change the Norwegian's record to 6 wins, 0 losses, and 1 No Contest. Bergh does not have a fight booked.