After a three-round war with former Strikeforce champion Sarah Kaufman, Pannie Kianzad's face was left battered. However, the way she's taking the loss is admirable. Despite the gnarly face bruises, the 26-year-old decided to post a video to her Facebook account a few days after her fight with Kaufman to address some things.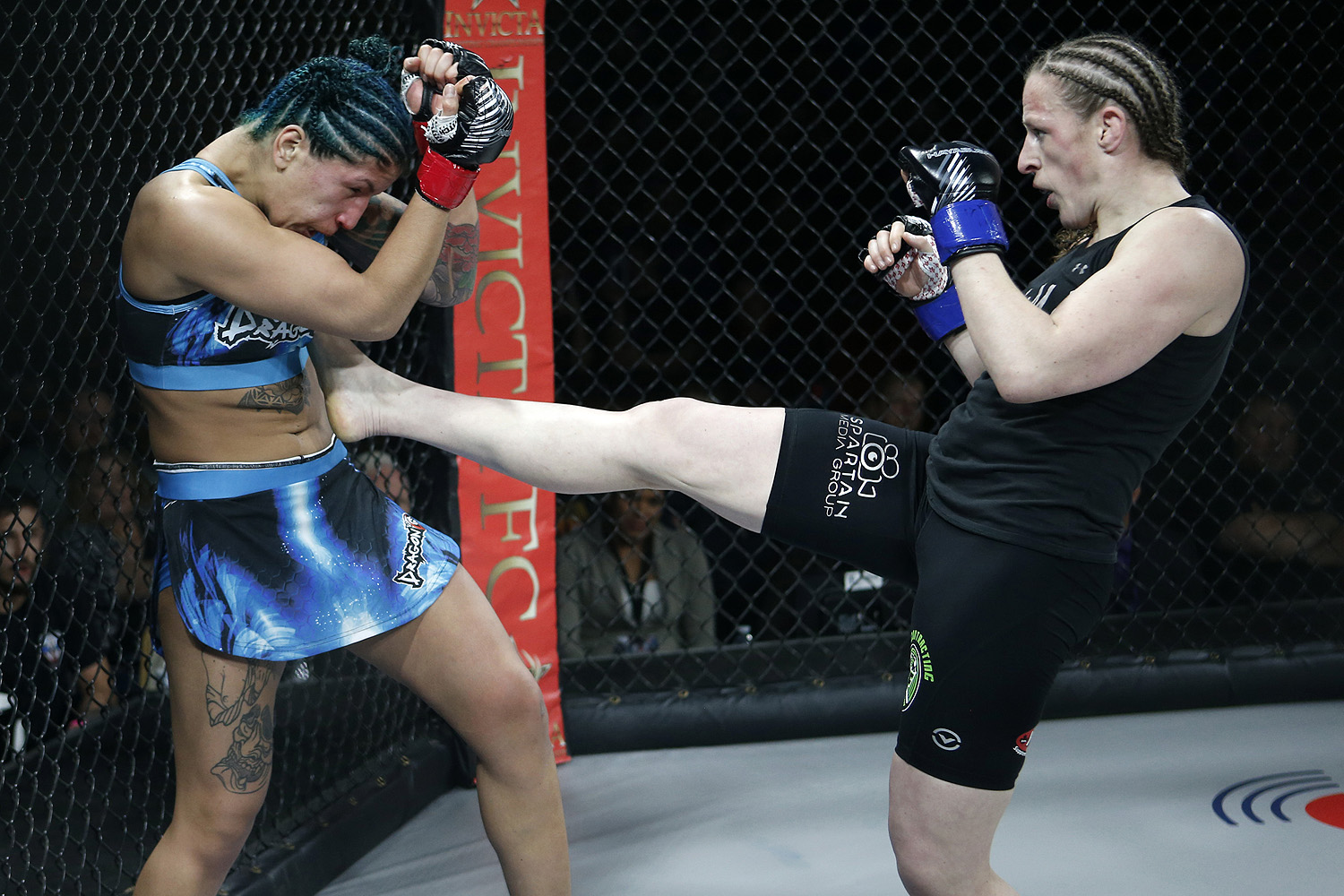 The Invicta bantamweight jokingly acknowledged that "it was a long, long way home with this face, but it's all good. I feel great, but my face doesn't look that good". While her face needs some time to heal up, she assured everyone that she has no serious injuries, and that she could get back to training tomorrow if she wanted.
Since starting her career 8-0, Kianzad is now on a three-fight losing streak, but she's been fighting top-level competition. Rather than getting down on herself, she seems to be in high spirits — "it was a really fun fight, I don't regret anything".
Kianzad told her fans that she was proud of herself, and pointed out that not a lot of girls are willing to step up to the plate. She expressed her disdain towards fighters that cherry-pick opponents to pad their records. Meanwhile, Kianzad confidently states "I never turned down a fight, and I will never turn down a fight". There is no denying the young fighter's grit, and she'll be back stronger than ever with another professional fight under her belt.