Pannie Kianzad (15-5) beat veteran Alexis Davis (20-11) on the prelim card of UFC 263. The Swede won the bantamweight division matchup 30-27, 30-27, and 29-28 to get the victory.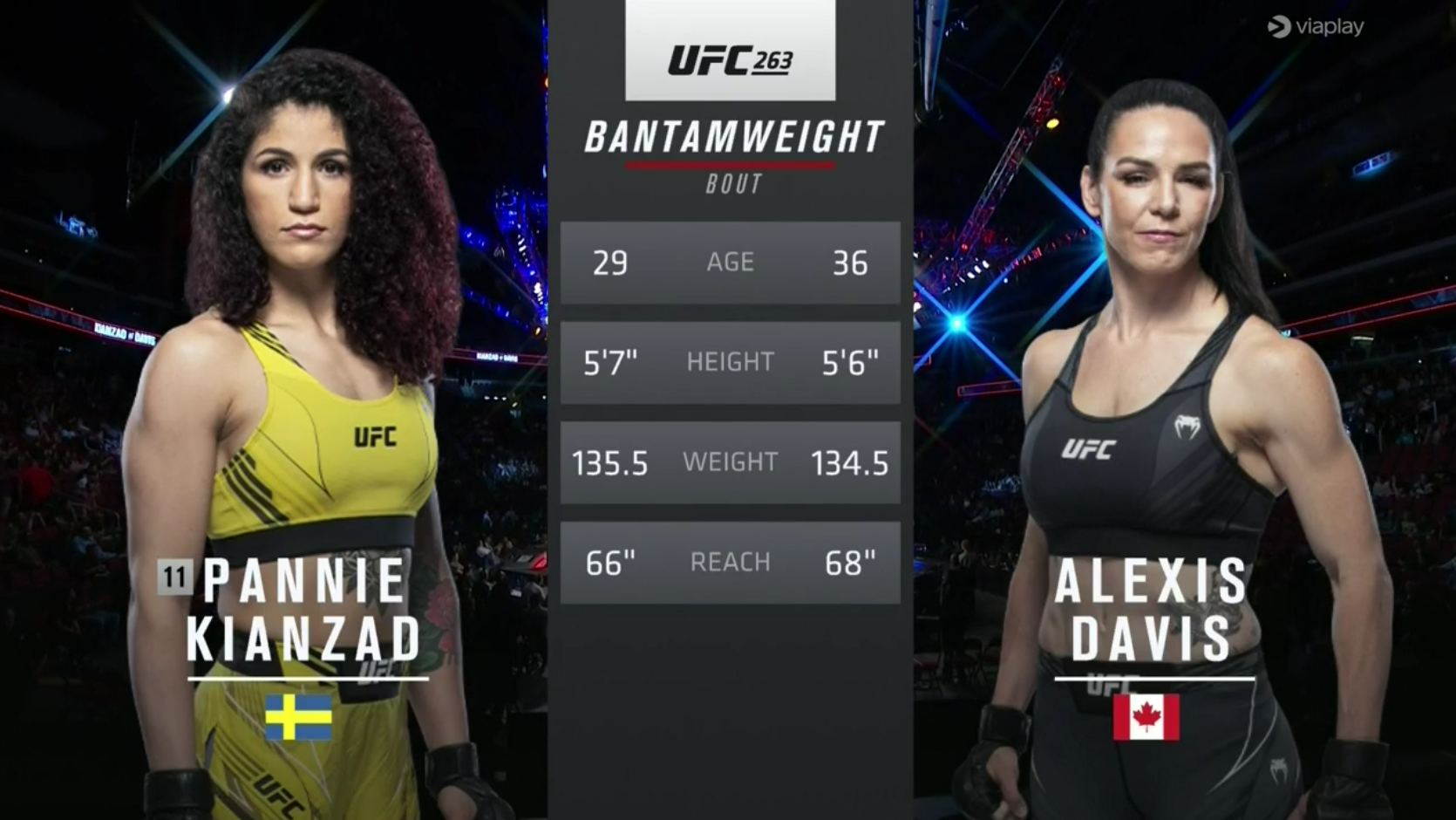 Kianzad comes out and immediately lands a nice combination. The former title challenger lands a few punches of her own, but Pannie clinches to slow the action. Davis moving forward, but Pannie lands a good counter left hand and looking sharp. The Candian is slower, but still landing a few punches. Another left hand hits the mark for the Copenhagen trained fighter. A power right hand lands for Kianzad that has controlled the first 4 minutes of the round. Davis's nose is bleeding as she absorbs shots. The stiff left hand is the real difference maker.
Davis lands a few kicks, but Pannie lands a big right hand. Slower action, and seems Davis is able to mix it up a bit more here. More low kicks from Davis, and calf kicks. And another, and Kianzad seems impacted by with her left leg taking all those shots. But a good right hand from Pannie. Another kick from Davis that is moving forward, and that round is close by Davis could get it with a last second trip take-down.
Kianzad's nose is now bleeding, and this one is close! Another right kick from Davis to the calf. But, Pannie just powering through it and landing combinations. Another few solid punches from Pannie. Davis almost spins around to get a body lock off of a missed punch, but does not take it. Pennie more reserved as she is cautious to put her left leg out to throw a jab. Kianzad turns to counter-punching, and this is a close third round. David with an uppercut, and a nice jab. Another calf kick from Davis, but Kianzad roars back with a combination. Alexis lands a big right, but Pannie battles back with a combination of her own.  Really close third round, but the judges all see it for the Swede.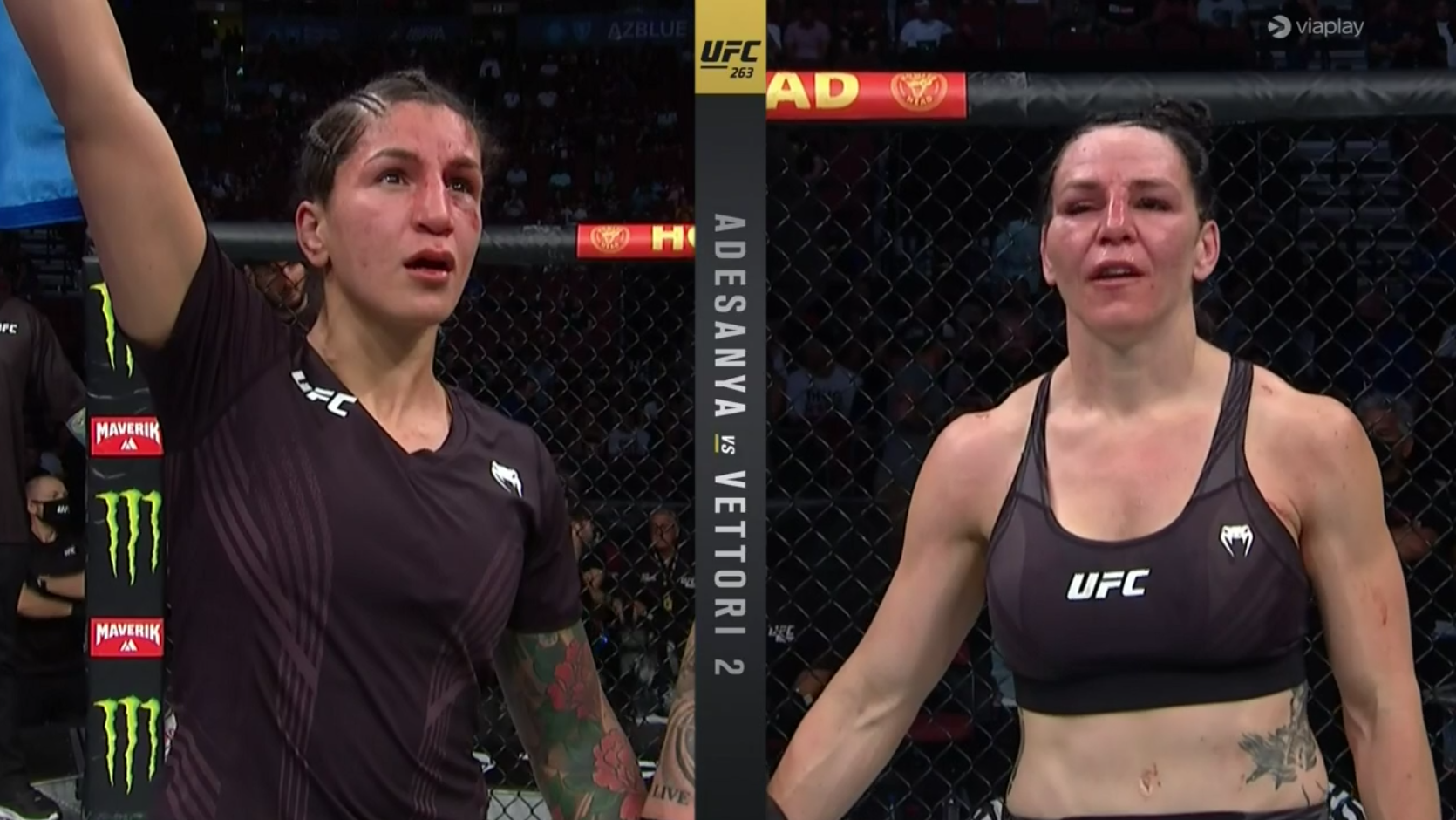 Pannie Kianzad defeats Alexis Davis via unanimous decision (30-27, 30-27, 29-28)