Kim Johansen (1-0) made short work of Ben Shnider (3-17) at Sparta Fight Series 2 in Eastbourne. The Norwegian only needed 39 seconds to submit in his pro debut.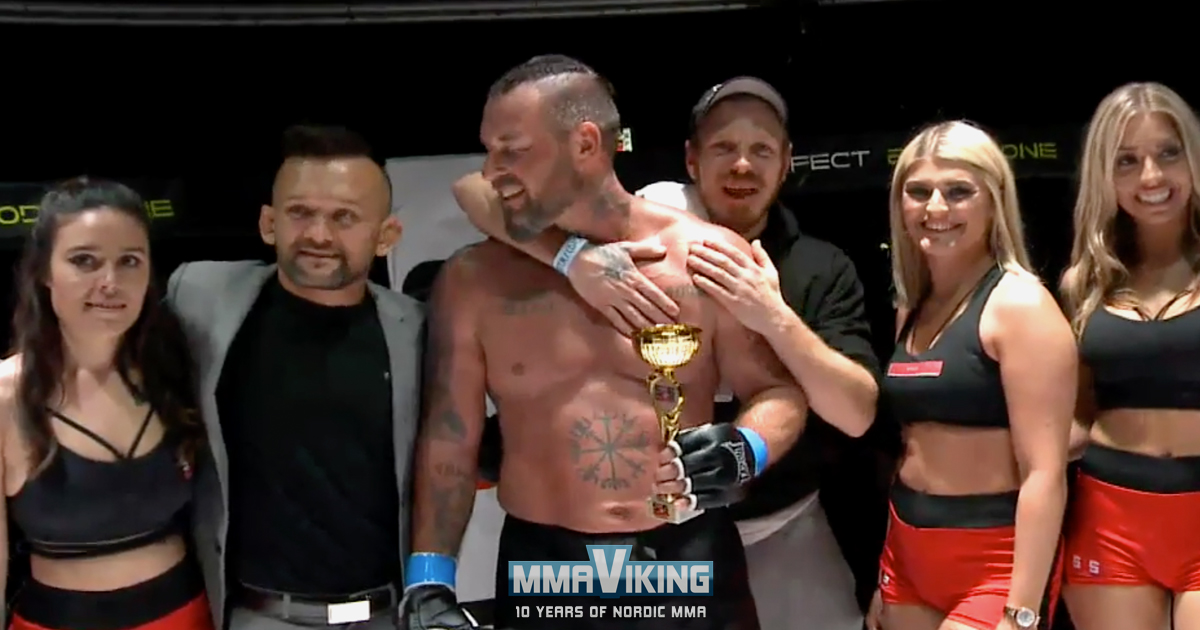 The Norwegian came out firing a series of punches against Ben that had his back to the cage immediately. The fighter from Wales shot in for a take-down, but Johansen immediately grabbed a guillotine and eventually forced a tap in 39 seconds.
The bout was set for 100 kilograms and was the pro debut for Valhalla that trains out of at Rakkestad Kampsportklubb.
It was the 7th loss in a row for Schneider.