Finn Anton Kuivanen (20-7-0, #1 Nordic rank) will face American Dakota Cochrane (16-5-0) at Helsinki Fight Night on June 14th.  The bout will headline Fight Night Finland (FNF) promotions first trip to Helsinki.  FNF officials revealed the bout to MMAViking.com today.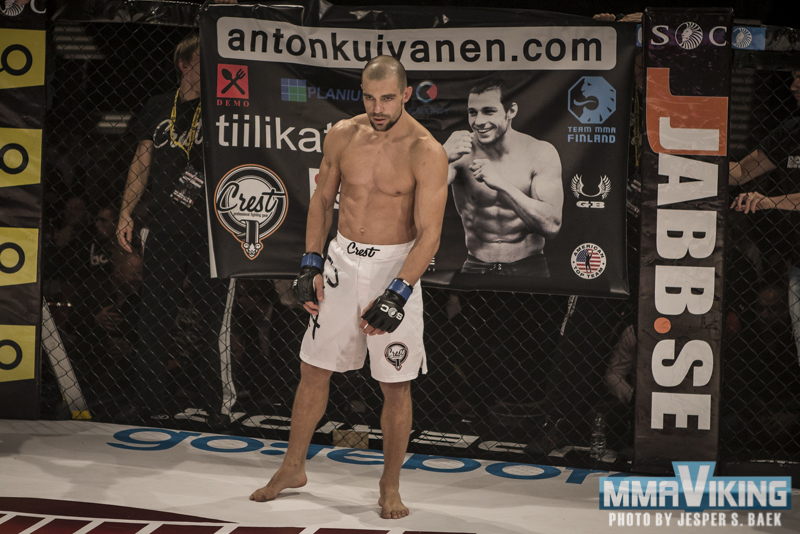 Kuivanen was supposed to fight on the headliner of the recent Cage 26 but pulled out due to a rib injury.  "Kuivanen has recovered well about injury that he got in training camp weeks ago. Kuivanen is hungry for fight and on the road back to UFC. Traning camp in ATT put Kuivanen forward few steps again and he is in great condition. Bets are quite high on the board and winner takes one big step to global MMA market area" says matchmaker Olli Hartikainen.
Dakota had the biggest win of his career in March, where he beat former TUF champion Efrain Escudero at RFA 13 'Cochrane vs. Escudero'. "Dakota has got colorful background and he has made his whole career in USA. Cochrane has got contract with well known RFA, but it is still possible to fight also in Europe." says matchmaker Olli Hartikainen.  Other wins on the American's career include Jamie Varner and Joe Stevenson.
"Cochrane is strong allround figher with really good cardio. He does not have any big weakness but he is not specialist  in any sector. He is heavyhanded in stand up fighting and he has got strong wrestling like most American fighters."