Yosef Ali Mohammad (3-1-0, #2 Ranked Nordic Heavyweight) will get a new opponent for Superior Challenge X this Saturday on just a day's notice.  Sydsvenskan.se has reported that  Mohammad's opponent Christian Golcic is held under investigation for potential doping offenses, which will not allow him to compete.  Mike Neun (3-2-0) is the man that will step in on late notice from the UK.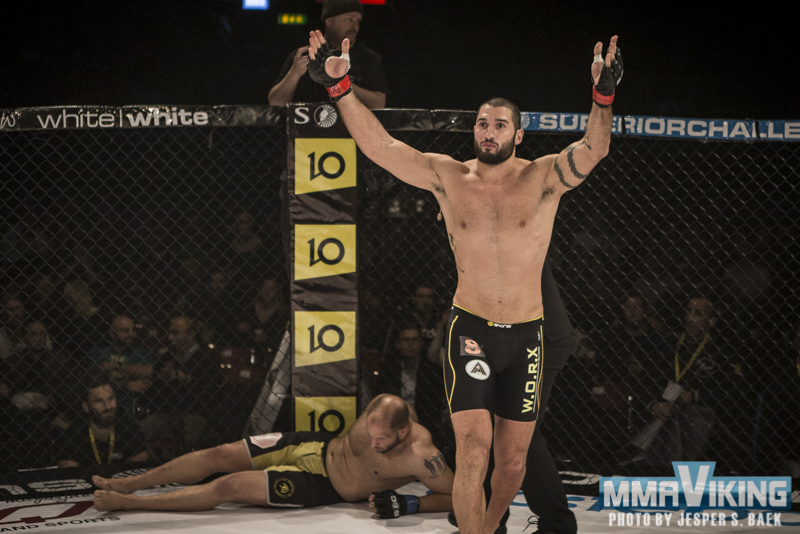 Babak Aghavali, CEO Superior Group International, also commented on the status of Golcic:
"I have never experienced a fighter disappear without a trace five days before his bout. The news came as a shock yesterday and nobody knew what had happened except for the fact that no one has seen him for a whole week. Golcic's mysterious disappearance is a riddle that we still do not have clarity in. This is incredibly sad for Yosef Ali Mohammad who was suddenly left without an opponent after having prepared himselvef for several months, for us at Superior Challenge who believed in him as an athlete, for Golcic´s team and club mates who has helped him and last but not least, for all the fans who had been looking forward to the bout. In order to keep Yosef's title bout on the card I started to look for alternative opponents and thanks to Elite MMA Agency, we managed to find an almost identical replacement just a few hours after the sad news. So I must give big credit to Elite MMA Agency and Mike Neun who took the fight with a day's notice and also big cred to Yosef."
Latest Fight Card
Michel Ersoy (Sweden) vs Jorge Landa Peirona (Spain)
Bilal Musa (Sweden) vs Craig Derbyshire (England)
Pannie Kianzad (Sweden) vs Annalisa Bucci (Italy)
Sadibou Sy (Sweden) vs Alejandro Ferreira Carrea (Sweden)
Abbe Joof (Sweden) vs Hermann Kungu (Spain)
Simon Sköld (Sweden) vs. Salih Kulucan (England)
Malik Arash (Sweden) vs. Aron Jahnsen (Norway)
Diego Gonzalez (Sweden) vs. Frodi Hansen (Denmark)
David Bielkheden (Sweden) vs. Besam Yousef (Sweden)
Yosef Ali Mohammad (Sweden) vs. Mike Neun (England) – Heavyweight Title
Matti Mäkelä (Sweden) vs Joachim Christensen (Denmark) – Light Heavyweight Title
Daniel Acacio (Brazil) vs. Alan Carlos (Sweden)
Juha-Pekka Vainikainen (Finland) vs. Efrain Escudero (USA) – Lightweight Title
For updates on the fight, check out Superior Challenge X live reporting.