Two Nordic fighters are on tonight's Maynard vs. Diaz 3 Card. The headliner of the preliminary card is Swede Akira Corassani who takes on Maximo Blanco. MMAViking.com is reporting live in Last Vegas, and follow live reporting here.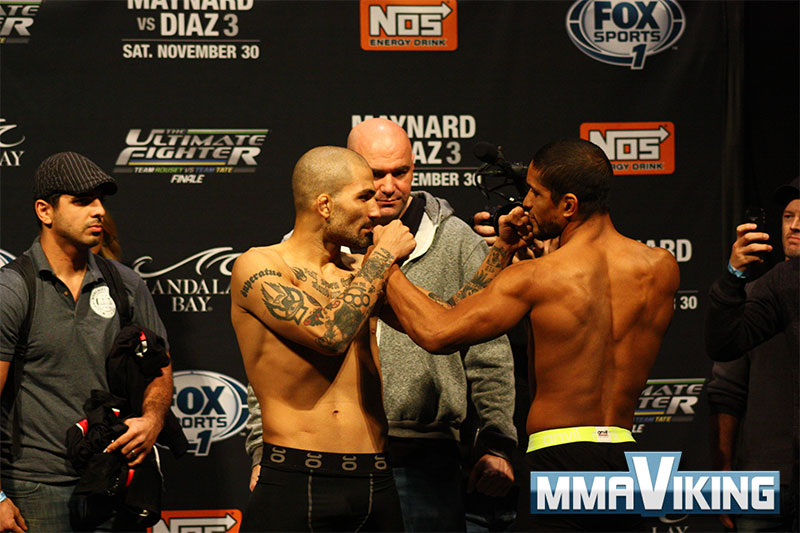 UFC.com Breakdown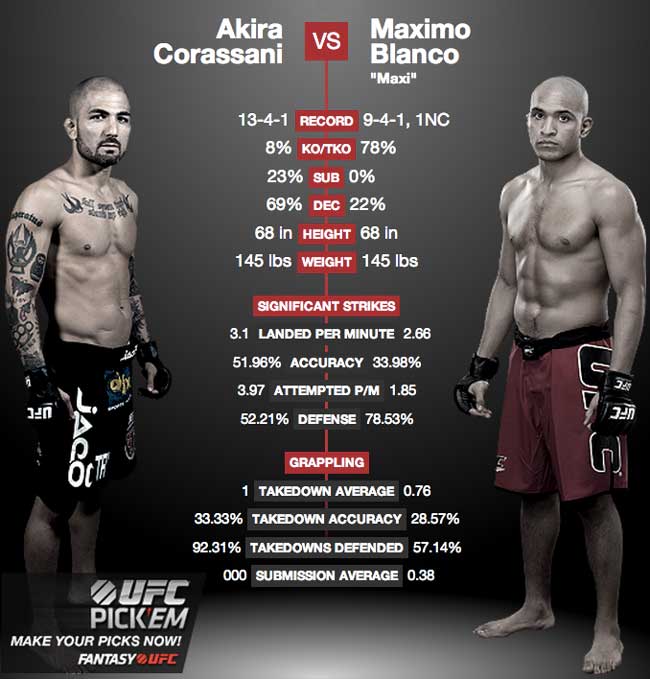 Play-by-Play
Akira Corassani Versus Maximo Blanco
Round 1: Corassani absorbs a heavy right hand and is pressed to the fence early. He is smashed repeatedly and then absorbs an illegal knee to the head with his back against the fence. The Doctor is reviewing him for continuation, but Corassani looks to be in a bad state.
The fight has been called and Maximo Blanco is celebrating his loss by disqualification with back flips. It's officially a win for Corassani due to DQ (Knee to Head of Grounded Fighter), as the Swede goes to 3 wins and 0 losses in the UFC.
Post-Fight Video