Finland's Mikael Silander and Rasul Khataev are gunning for a positive ending for the the year 2013 at Battle of Porvoo 4. Both have suffered back to back losses in their previous fights.  Battle of Porvoo is a so called mix fight event that has both MMA and Muay Thai fights on the card with both amateur and pro rules. Amateur bouts will be fought during the afternoon and when the night falls, the fights will be fought under pro rules. Besides the fights, the event will also offer haute cuisine for the fight fans as local high quality restaurant Bistro Sinne will be in charge of the food service. The event will go down in Porvoo, Finland on the 30th of November.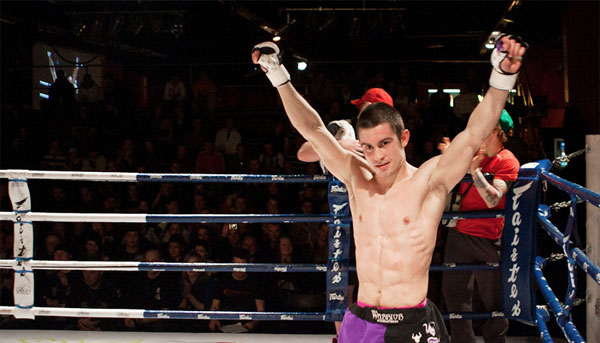 Flyweight Mikael "Hulk" Silander has hit a slump after starting his pro career with seven straight wins. The Finn is now 8-3 overall and 1-3 in his last four fights. Losses have come to top level opponents like UFC's Ali Bagautinov and Cage Warriors champ Neil Seery after good performances. Still the Finn definitely needs to get back on the win column for him to bounce back to the major promotions. In Porvoo Silander faces Frenchman Salah Elkas  (3-3) who lost to Silander's teammate Janne Elonen-Kulmala by decision at Cage 24.
Finland based Russian Rasul Khataev (3-2) is also looking for a win after two consecutive losses. The hard hitting brawler was submitted in the second round at Cage 23 by Mikael Nyyssönen. At Lohja Fight Khataev's fight with BJJ prodigy Rafael Domingos ended with controversy on whether the ref had called stop before or after Domingo's armbar when the fighters were tangled to the ring ropes. Khataev will battle Latvian Vjaceslav Beljaev in Porvoo.
Battle of Porvoo 4 Promo