MMAViking.com is live in Las Vegas to report on Swede Pannie Kianzad's debut at Invicta FC 13.  The Rumble Sports fighter will be facing Jessica-Rose Clark.  Get your live results here.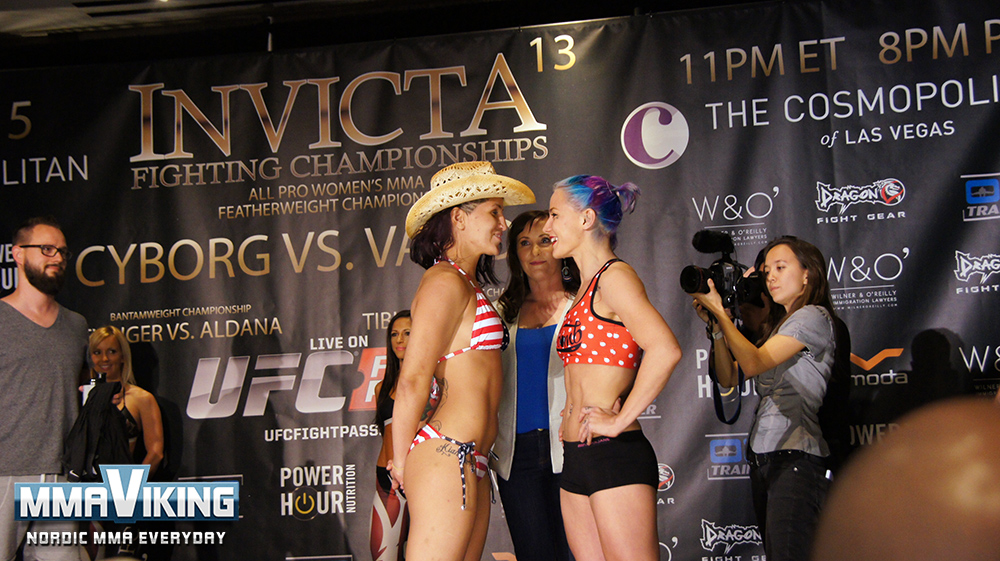 Results
Round 1
Both fighters move in to the center of the cage and start striking without touching gloves, Clark gets Kianzad up against the cage but she defends well and they move back to the center. After a good right hand the swede takes the back but Jessica reverses and pushes her up to the cage again. After a good punching display by Kianzad she get's a takedown but time runs out.
MMAVIking.com Score : 10-9 Kianzad
Round 2
Second round kicks off with Kianzad landing some nice combos of punches and knees, and then scores a takedown landing in Clarks half-guard. The 23 year old lands some nice elbows landing her in a reversed triangle but the Aussie escapes and gets a full-guard and the moves on to a armbar that is beautifully defended by the swede. From a reversed mount Kianzad lands punches and tries to take the back as time ends.
MMAVIking.com Score : 10-9 Kianzad
Round 3
The final round starts with another nice punching display by the swede who keeps up the pace landing some good clean shots. The first 2 minutes is all Kianzad moving in and out with good and hard combos and then moving back out, Clark is noticeably the more exhausted one as the swede moves confidently in and out landing most of what she throws. Time runs out and this final round was mostly Kianzad displaying her solid boxing skills, but it's in the hands of the judges as neither one manages to finish it.
MMAVIking.com Score : 10-9 Kianzad (30-27 Kianzad)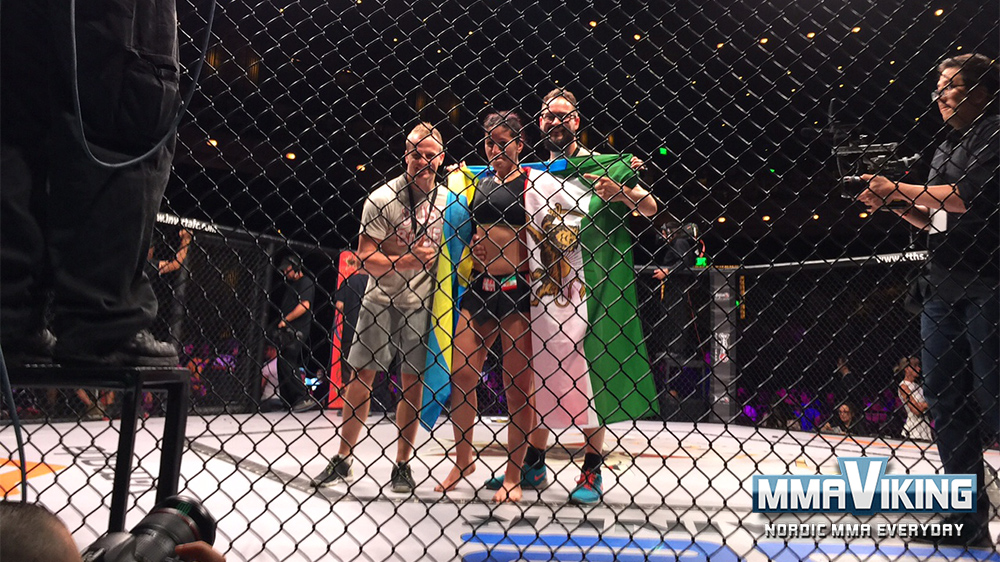 Winner by unanimous decision (30-27) and still undefeated, Pannie Kianzad!