Sweden raised Amir Albazi (6-0) will be fighting for the bantamweight title against Niko Gjoka (11-10) at the UCMMA 44 event in London. See live fight play-by-play below.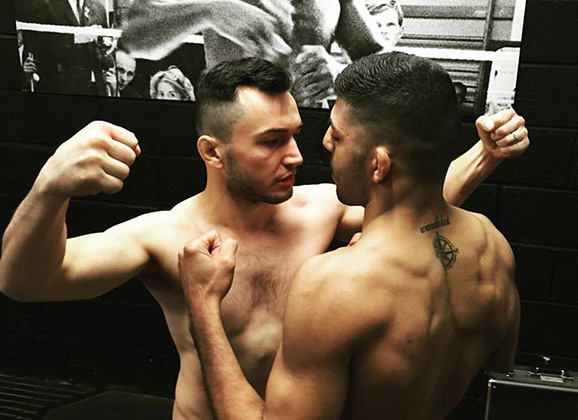 Live Results & Play-by-Play
The bout is about to take place at 23:00 local time. It is Albazi that comes into the ring last, and as the two touch cloves it looks like the Sweden raised fighter is a bit taller. Three ring girls walk in and out of the cage to kick off the bout.
Round 1
Gjoka is a southpaw and tries a few kicks early. Albazi taking his time looking for an opponent, and it is a spinning head kick from Gjoka that lands and Albazi doesn't like that and immediately shoots in for a takedown. Albazi gets it to the ground and takes back but Gjoka is quick to stand up. But the grappling world champion puts him down on the mat and controls back position.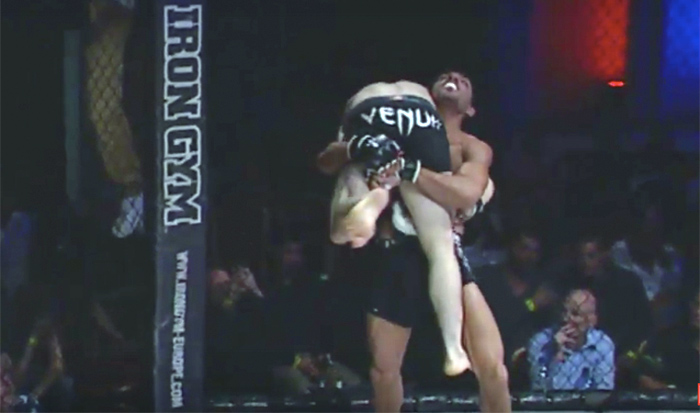 Gjoka seems comfortable on the ground, but now he is in trouble as Albazi comes inches away from locking in a rear-naked choke. Gjoka gets back to his feet and against the cage as he turns to get out it is the Prince with a HUGE takedown as he lifts and slams his opponent to the ground. Again, the same sequence where Niko is standing that the London Shootfighters grappler picks up and slams him to the ground. He is now looking for a kimura from top and instead has scissors his legs around Nikos head and it is tight, but the bell rings. Close to a finish there!
10-9 – Albazi
Round 2
They touch gloves and Albazi is quick to get another takedown, wanting no part of the standup here. The Prince is trying to move into full mount, but Niko gets out and now Albazi gets a tight front headlock. As Gjoka gets out, Albazi picks him up over his shoulder and slams him to the mat. A huge slam again, and something is wrong with Niko as the impact on the mat has caused damage… and the fight is over Niko calls to the ref. TKO for Albazi!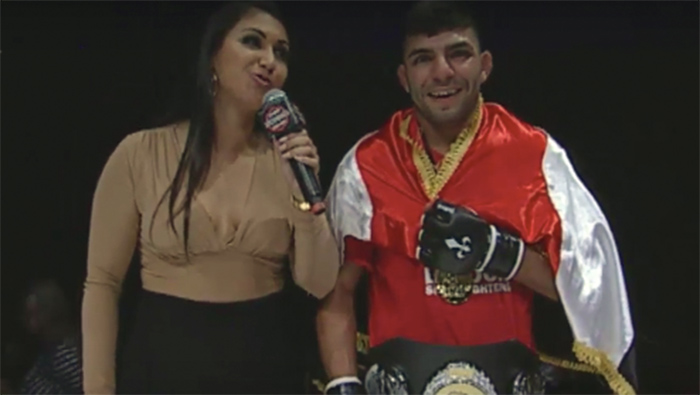 Gjoka now seems OK and is standing as Albazi receives the belt.