Carelia Fight 11 will take take place on Saturday night at the Imatran Urheilutalo.  MMAViking.com will be reporting live from the event with eight professional bouts, where local Eeva Siiskonen faces late replacement Melinda Fabian.  See results below as they happen and photos from the event will be posted shortly after.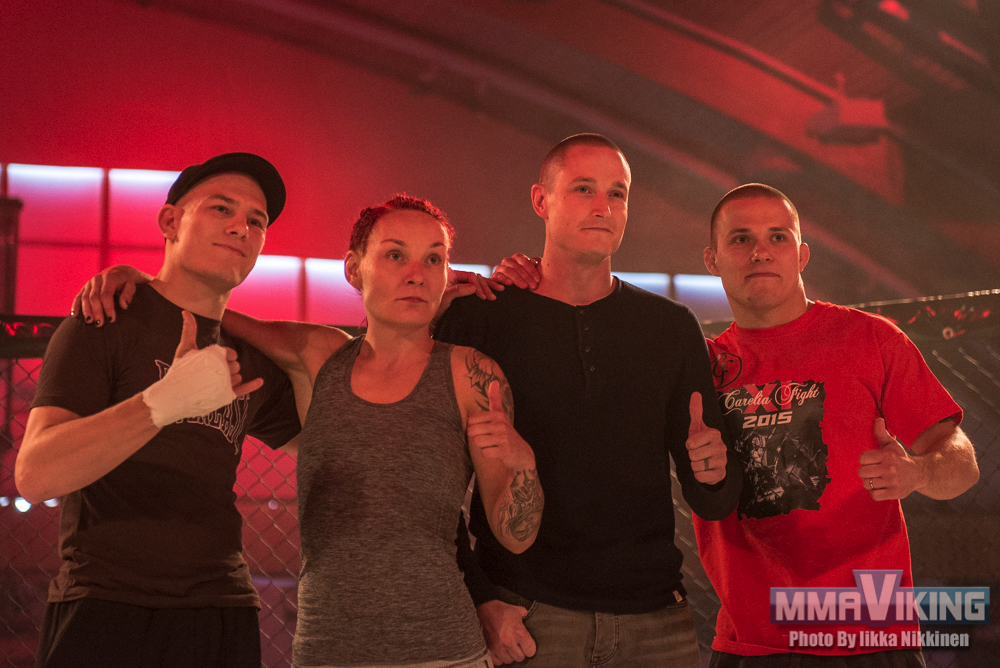 Live Results
Amateur Fights

83,9 kg, 2x5min
Jani Koponen, MMA Imatra vs Ivan Bogdanov, Gladiators Team Pietari, Venäjä
Winner: 2. round, 4:01, KO Bogdanov
77,1 kg, 2x5min
Janne Heinonen, Oulun Kamppailuklubi vs Aleksey Ivanov, SechPRO, Venäjä
Winner: 1. round 1:45, TKO Ivanov
77,1 kg, 2x5min
Tony Kiander, Edge Vantaa vs Shamil Ahmedov, Gladiators Team Pietari, Venäjä
Winner: 1. round 3:57, sub (ankle lock) Kiander
65.8kg, 3x3min
Paavo Rantanen, MMA Imatra vs Niko Aikonen, MMA Joensuu
Winner: 2. round 1:25, sub (armbar) Aikonen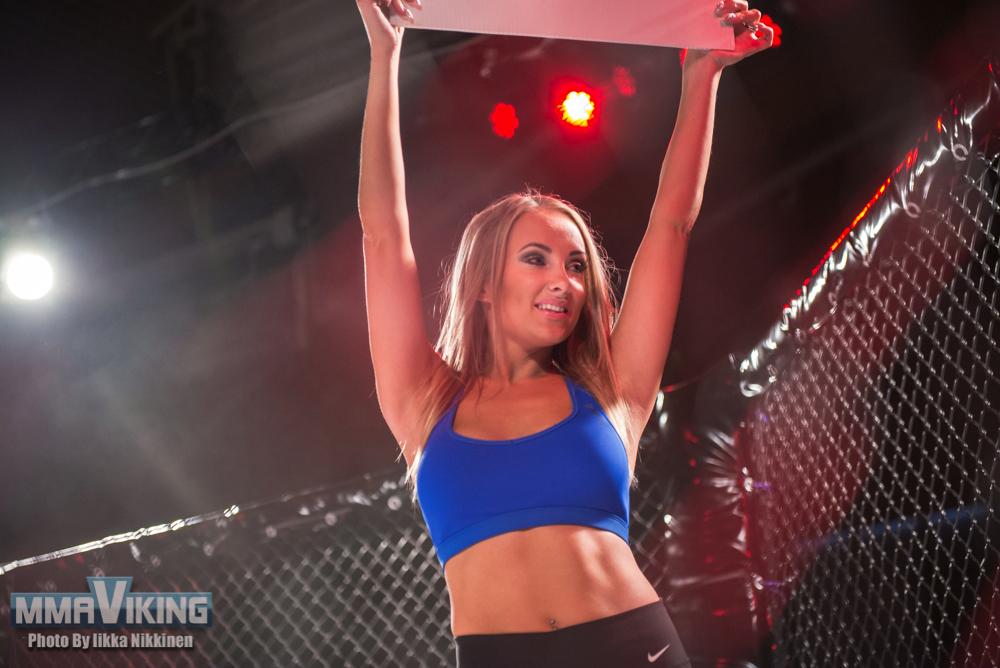 Juuso Halme, MMA Imatra vs Timo Suihkonen KKU, Team BP 65.8 KG
Halme wins by TKO in first round at 2:30.
Janne Sinersaari, MMA Lappeenranta, Team EF vs Jesse Koivuniemi, KKU, Team BP 70.3 KG
Sinersaari wins quickly with a first round submission by rear-naked choke at 3:45.
Aleksi Savolainen, MMA Imatra vs Jani Salmi, Primus Fight Team / GB Gym, Helsinki 70.3 KG
Salmi wins by TKO at 3:49 of round 1.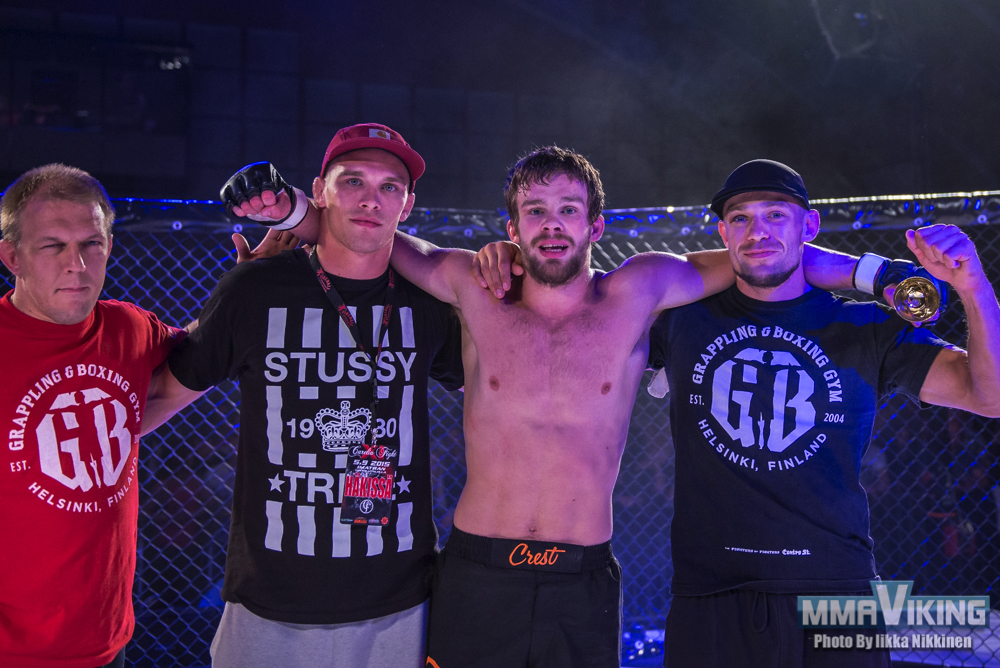 Jani Ridasmaa, TEF vs. Dmitry Berezin, Team SechPRO, Venäjä – 75 KG
Ridasmaa wins in devastating fashion with a TKO at 2:22 of round 2.
—20 minute break, before—
Jari Illikainen, MMA Lappeenranta, Team EF vs Khongor Opinov, Leader Sport Club, Venäjä 63 KG
Illikainen wins by submission (armbar), but Opinov protesting saying he did not tap.  The bout ends at 2:54 of first.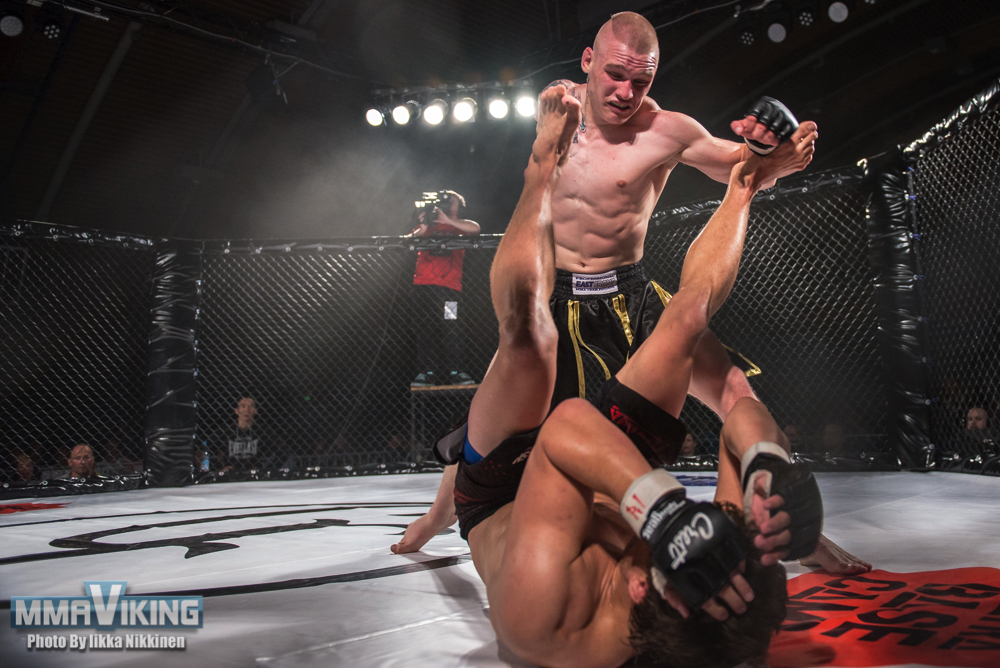 Aleksi Mäntykivi, MMA Lappeenranta, Team EF vs Vladimir Fedin Leader Sport Club, Venäjä 75 KG
Mäntykivi is a hurricane of violence.  But for the first time tonight, we are headed to a 3rd round.  But this won't see the end, as the Team East Front fighter stops the bout in brutal fashion just 40 second into the last frame.
Ott Tonissaar, Tartu Figtsport Gym / Primus Fight Team, Viro vs Declan Larkin, Next Generation, Pohjois-Irlanti 73 KG
Tonissaar wins by first round armbar in devastating fashion in what looked to be an arm break, although there was an eventual tap.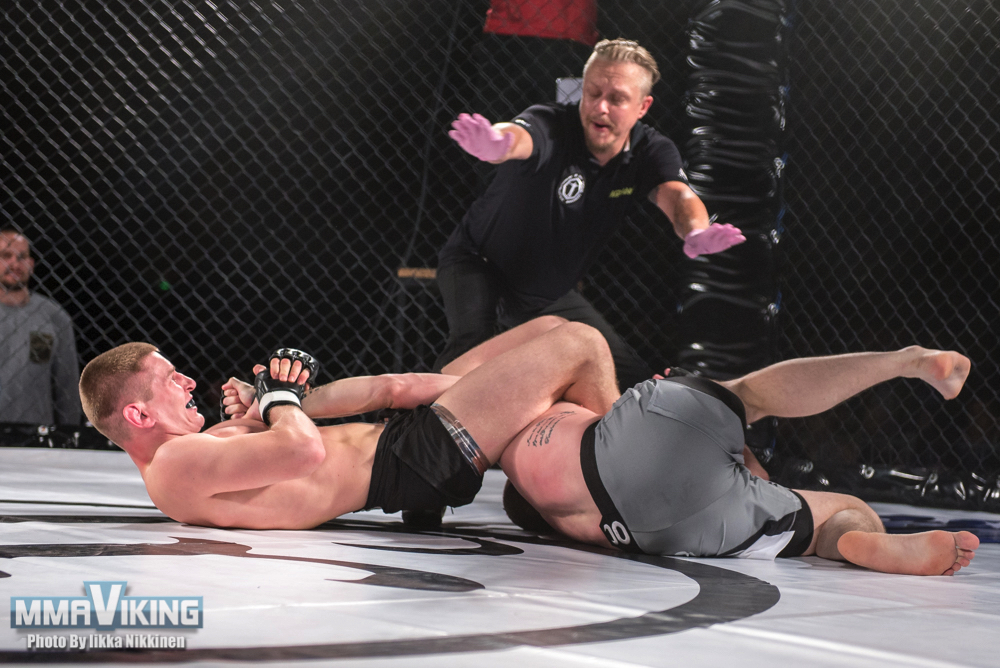 Eeva Siiskonen, MMA Imatra vs Melinda Fabian, Hungarian TopTeam, Unkari 63 KG
This will go down to who wins the third as each fighter has won a round. But, there is no winner tonight in the main event as the judges see the bout as a draw.
Please like us on Facebook or come back to the site for full photo galleries of each of the 8 pro bouts!