International Ring Fight Arena (IRFA) 12 goes down tonight in Stockholm.  MMAViking.com is cageside to give live updates on the 8 amateur matches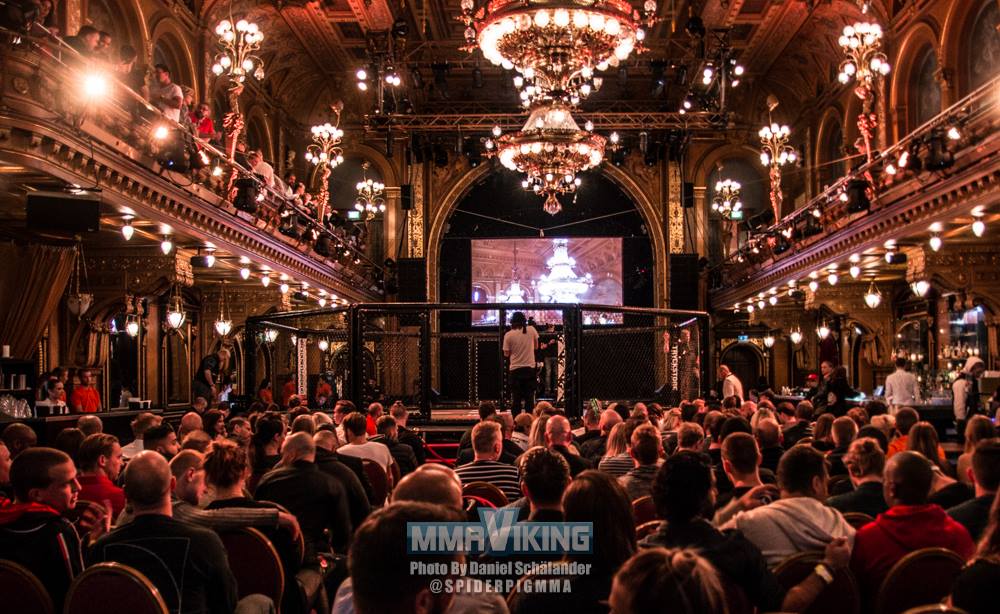 #1 – Temur Malick vs Nicholas Matthew Bryant
Bryant wins with rear-naked choke in the second round. Malick broke his foot in the bout, but joined Ryan O'Leary from MMAViking.com to do the rest of the live stream of the event.
#2 -Camilla Rivarola vs Anna Astvik
Rivarola wins by UD in a solid bout.
#3 – Jeanpier Corrales vs Robin Roos
Jeanpier by second round submission with a rear-naked choke.
#4 – Oskar Sivard vs Oscar Carlström
Sivard wins by split decision.
#5 – Samuel Ericsson vs Elvin Hoxha
Hoxha wins in just 56 second in a dominant performance.
#6 – Al-Zubeydi Josef vs Alexander Lindgren
Lindgren wins by split decision.
#7 – Bea Malecki vs Helin Paara
Malecki wins by TKO in second round.
#8 – Nabbe Malki vs Christian Stigenberg
Malki wins by split decision.