"Last year at this time I was behind bars" says Reza Madadi that is in top form and ready to get into the Octagon against Northern Ireland's Norman Parke. It is media day at Allstars Training Center for the fighter 'Mad Dog' is reflective of his return to the UFC after a two year absence. "Life is so crazy… one second you can be on the top and the next second you can be down at the bottom. That's life." says the lightweight to mmaViking.com.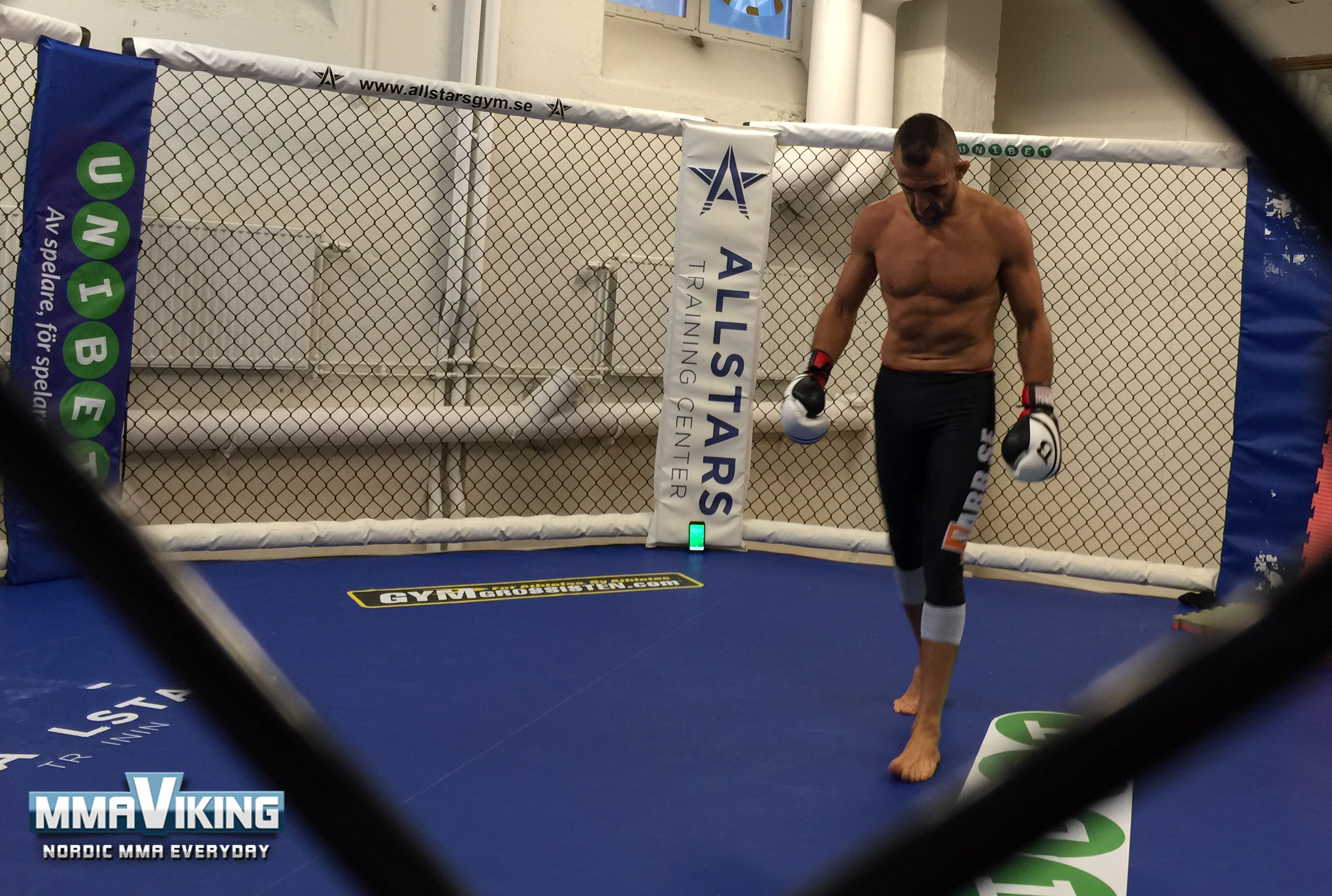 "Next week I will cut the head off Norman Parke and bring your head home." says the Sweden raised fighter from Iran. "If you want a lady bag, I will bring you a lady bag" laughs Madadi, who has been provoked on Twitter by "Stormin" about the conviction of a 'smash and grab' incident involving stolen handbags that put him in jail for 14 months.
"The crowd doesn't fight for you. It is going to be just me versus you." comments Madadi who will be headed to enemy territory in Dublin on Saturday October 24th at the 3 Arena. Madadi is confident. "We can box, no problem at all… I am going to beat you up to."
"Just find another job Norman, you have one week." says Madadi that thinks he will send the Alliance MMA fighter out of the UFC with his third consecutive loss.
Check out the full video interview, where Madadi talks about the evolution of his training camp at Allstars Training Center.