After a being on a 10 year break the Battle of Copenhagen returns for a evening packed with a wide selection of martial arts such as Kyokushin Karate, K1, Grappling, Amateur MMA and the entire event will be headlined by 2 Pro MMA bouts.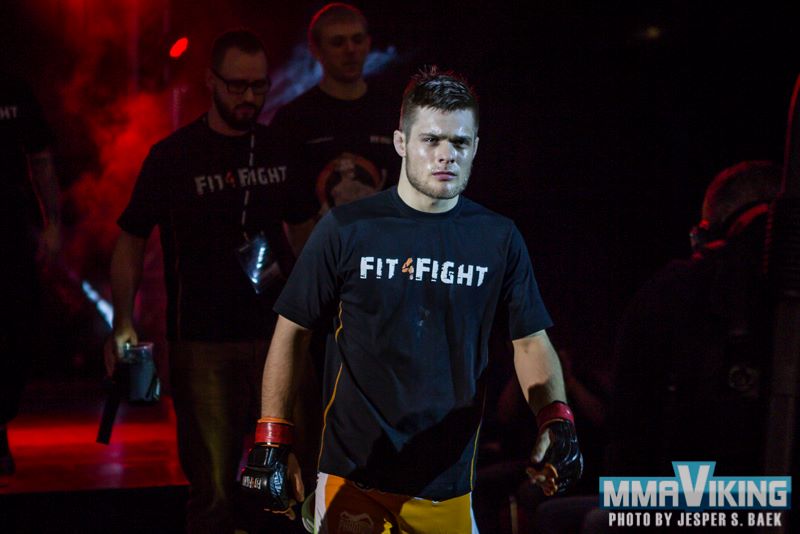 The co-main event will be the fight between the Norwegian Ole Magnor (0-1) from Novus Academy and Russian Aslan Bibulatov (0-1) representing Arte Suave DK.  The one thing both fighters have in common is the fact that they have both lost to Swede Niclas Danielsson (5-1), Magnor was TKO'd in the first round in April 2014 at The Zone FC 13 and Bibulatov lost by a decision in April this year at Trophy's 'Påsksmällen'. So both of these fighters look to get into the winning column.
The main event is the now some what heated fight between the Dane from Rumble Sports, Mads Burnell (3-0) and Dutch fighter Hyram Rodriguez (13-13) representing ATF Holland. Mads is currently free from losses with his total of 3 wins with two of them in 2014. His most recent fight was against Nasir Aoubi and he defeated him by a unanimous decision at Trophy MMA 4 'Summerbreak'. Rodriguez also comes in of a win, his latest fight this year was against Cleon Bardowell whom he beat with a rear naked choke, ending his 7 straight loss streak.
In 2012 Hyram fought in Denmark at the FG – Casino Fight Night against dane Cole Lauritsen (5-2) for a title and lost by a unanimous decision, something he felt was a robbery. In a video where he talks about the 2012 loss he then proceeds to talk about Burnell calling him out as a rookie,
"Now there's this Mads Burnell super talent coming up, guess what? You're a rookie big boy and you will be exposed come October 3rd"
Burnell was not slow in posting a response where he asked the dutch if he had taken to many hits to the head and used the refrain from Bishop Bullwinkle's song 'Hell 2 da naw naw' saying there is no chance of Hyram being able to either knock out or submit him in their coming fight.
All that said, the Dane isn't overlooking his opponent. "I will do my best and have fun as always. Hyram is a bad mofo so it is gonna be a hell of a fight." says the BJJ black belt to MMAViking.com.
So with this public conversation between the participants in the main event the temperature has been cranked up even more for the coming fight card this weekend, besides a wide mix of match ups in different martial arts on the card it will probably be the main event that draws the biggest crowd in what can be a really interesting fight. And who of the two has the last word, that will be decided in the cage at Sundby Idrætspark in Copenhagen.