Danish featherweight Mads Burnell (13-3), has booked his first fight in Bellator, after signing with the promotion in August. His opponent will be the 29 year old Austrian Darko Banovic (15-7). The fight is set to take place in the main card at Bellator 248 on Saturday. It will be the first major MMA event held in France.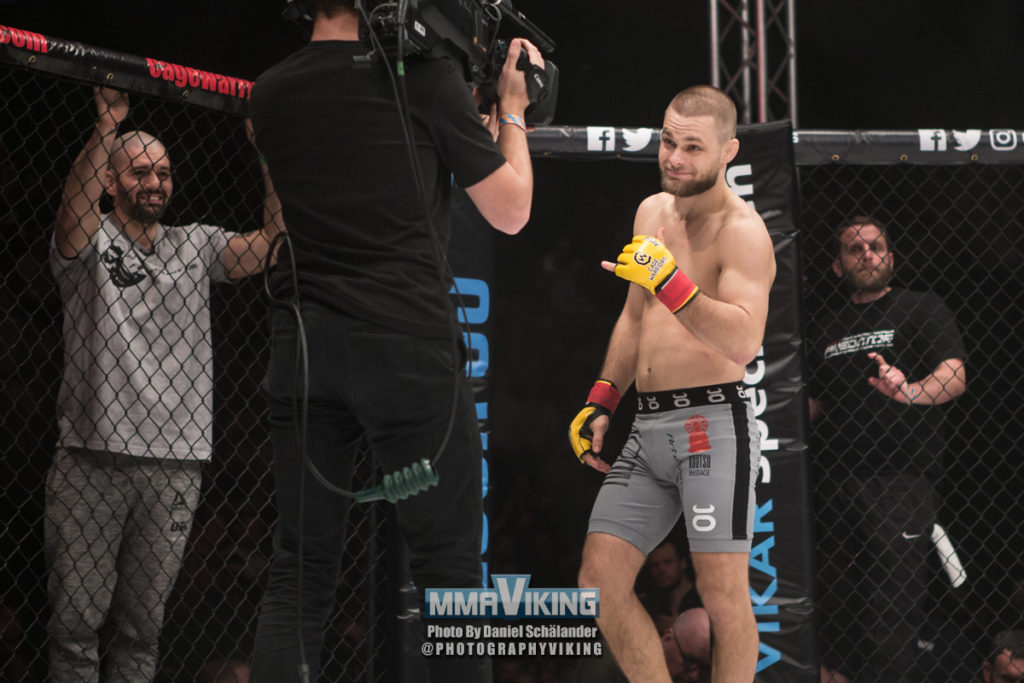 Banovic, who currently trains at GYM 23, is 3-2 in his last 5 bouts, with a 2-fight winning streak. For him, the bout with Burnell will also become the first in Bellator. Both of his last wins came via first round TKO, after which he got signed. Prior to Bellator, he was mostly fighting in regional promotions such as the Austrian Fight Challenge, Iron Fist Challenge and MTK MMA, where he scored his last win.
Burnell is a known submission artist with 10 submission wins, who trains at Arte Suave Copenhagen in Denmark. After fighting in Scandinavia and the UK, he got signed to the UFC with an 8-1 record. Burnell lost his debut fight to Michel Prazeres at UFC Fight Night 115. Following the submission loss to Prazeres, Burnell stepped into the octagon of the UFC once again, for the first time ever on US soil, against Mike Santiago. This time, the bout was called a unanimous decision win for Burnell. After a successful performance, Burnell fought Arnold Allen the same year. Having lost to Allen via submission after a strong performance, Burnell was released from the UFC. At this moment, the 26-year old Dane is on a 4-fight winning streak after a flawless run in Cage Warriors.
Swede Oliver Enkamp is also on the card.