Dane Mads Burnell (9-3) was having the fight of his life Sunday night on the main card at the Echo Arena, bobbing and weaving like many of his boxing idols while mixing in effective take-downs to control the odds favorite Arnold Allen (13-1) for the first 12 minutes of the bout. Unfortunately, the final result ended up with the UK fighter locking on a power guillotine to end the fight in the third round.
"I am super proud of my performance." posts the BJJ black belt on social media looking back at the fight. "I feel I might have lost the fight, but I won in the big picture" says the Arte Suave fighter.
"Tonight was our night, but then for about 10 seconds it wasn't." – Parlo
"After dominating the whole fight @madsburnell got caught in a choke, shit happens." comments Mikkel Parlo who was in the corner of Burnell. "He showed he belongs in the the ufc amongst the best."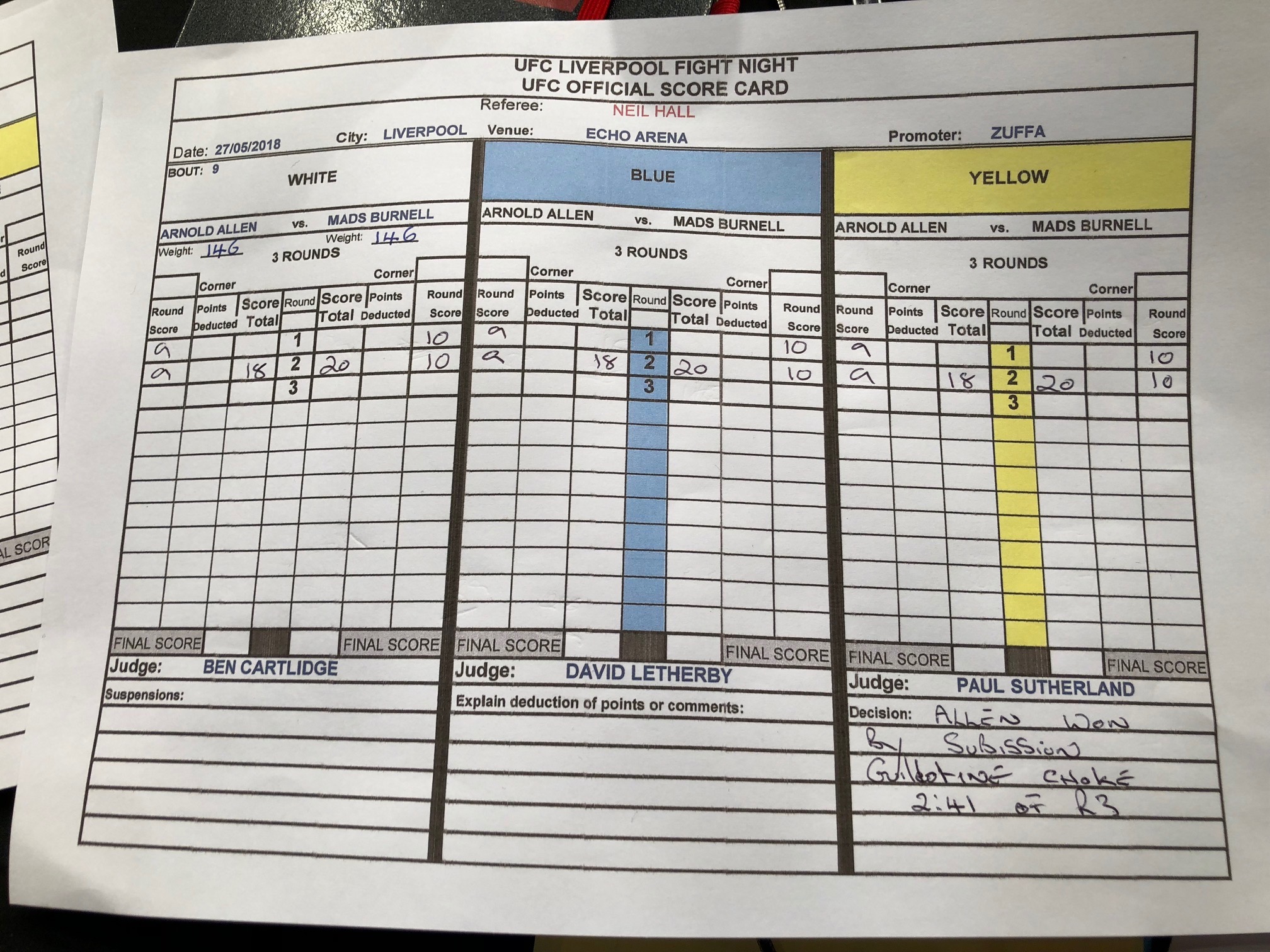 It was a clear sweep going into the third round, with all three judges awarding 10-9 rounds for Burnell. Anything except a stoppage or near stoppage with a 10-8 would have resulted in a win or at least a draw.
Burnell finished 6 of his 12 take-down attempts, passed guard 4 times, and landed 70 of 120 strikes.
The former pro boxer used his head movement and crafty footwork to avoid 63 of Allen's strike attempts.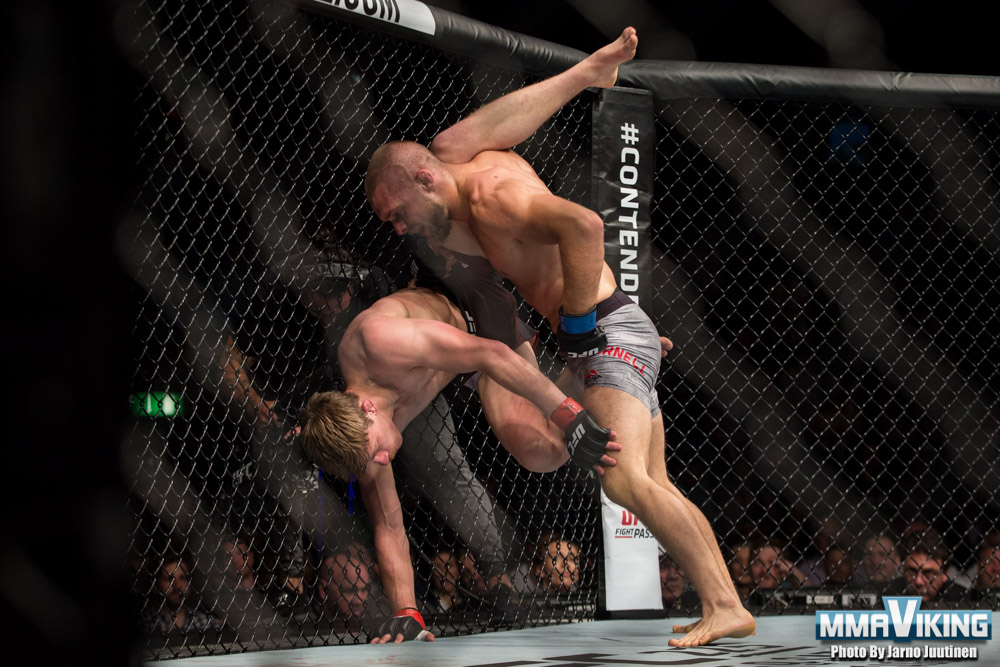 The 24 year old now drops to 2 losses and 1 win in the UFC, after his UFC debut loss to an overweight lightweight Michel Prazeres and a win over Mike Santiago in his last outing at featherweight in January.
Mads was nearly a 2 to 1 underdog against Arnold that come into the bout with a 3 fight UFC winning streak and 6 overall. He won performance of the night for the comeback win.