"Dropping weight to this category (77kg) is no problem for me" – Makambo
Seen as one of the top European fighters and upcoming prospects, undefeated Papy "Makambo" Abedi will make a debut at welterweight at Superior Challenge 7 on April 30.  Confirmed by Babak Aghavali, Superior Challenge CEO, the contracted weight for the Stockholm fight is 77 kilograms or 170 lbs.  The former middleweight, with 8 wins and 0 losses, does not yet have an officially announced opponent for the upcoming bout.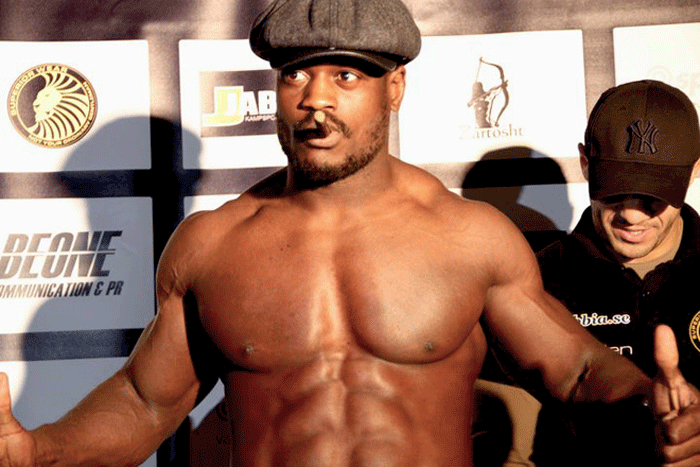 The 32 year old also confirmed for MMA Viking that he will be dropping weight for the fight, and says that hitting the weight is "no problem".  We look forward to seeing the judo black belt continue his undefeated streak, and build on his name as one of the most exciting and talented fighters on the MMA scene.

(currently posted at www.superiorchallenge.com's fight card)
Photos courtesy of Superior Challenge.  Thanks to Twitter buddies @EuropeanTopTen and @YourMMA for bringing this to my attention.