Makwan Amirkhani (16-6) lost a close bout to Kamuela Kirk (12-4) at UFC Fight Night in Las Vegas.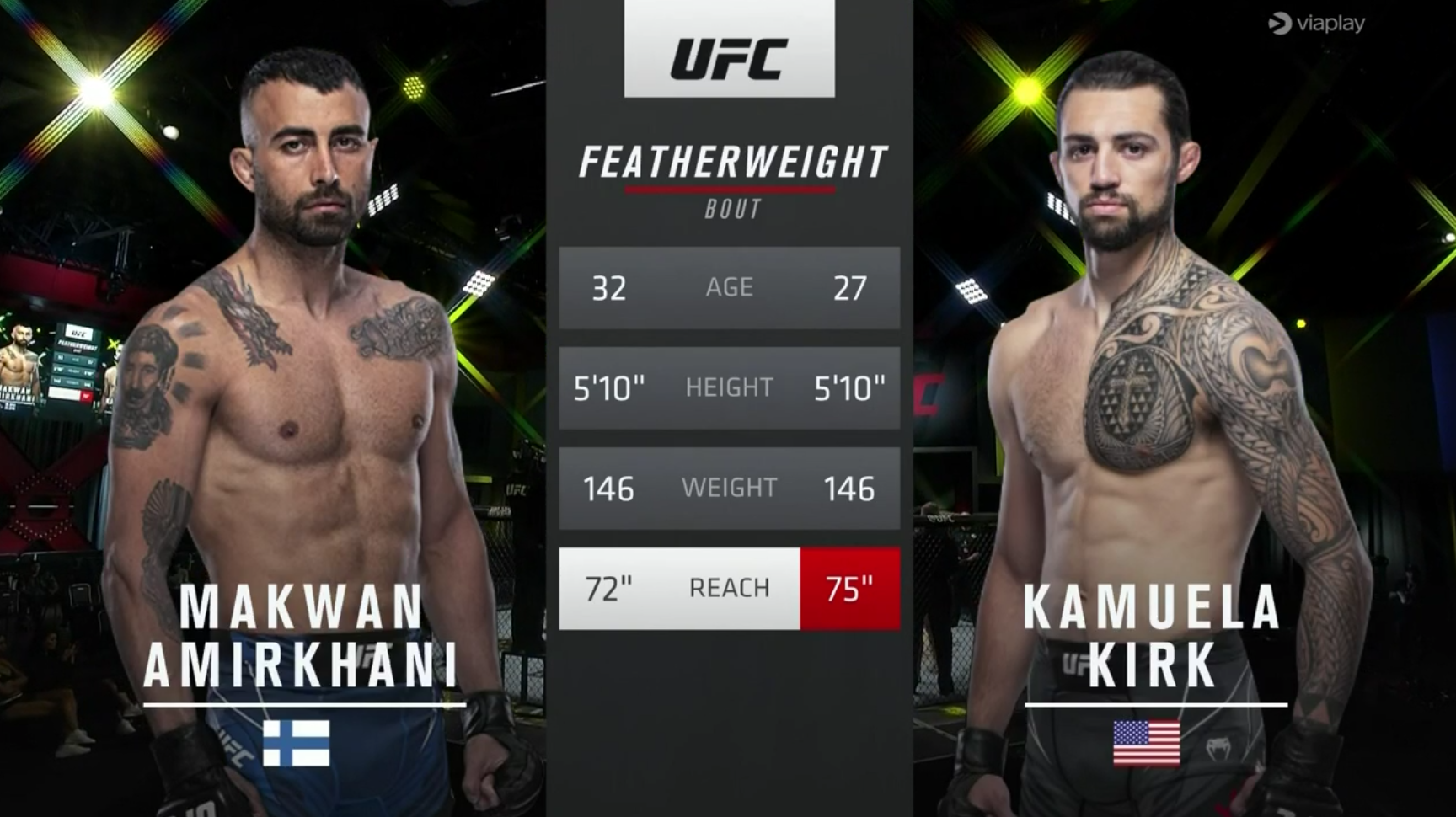 Mr. Finland with a couple of flying knee attempt to start his offense. Two single leg attempts from Amirkhani, but Kirk's is able to defend.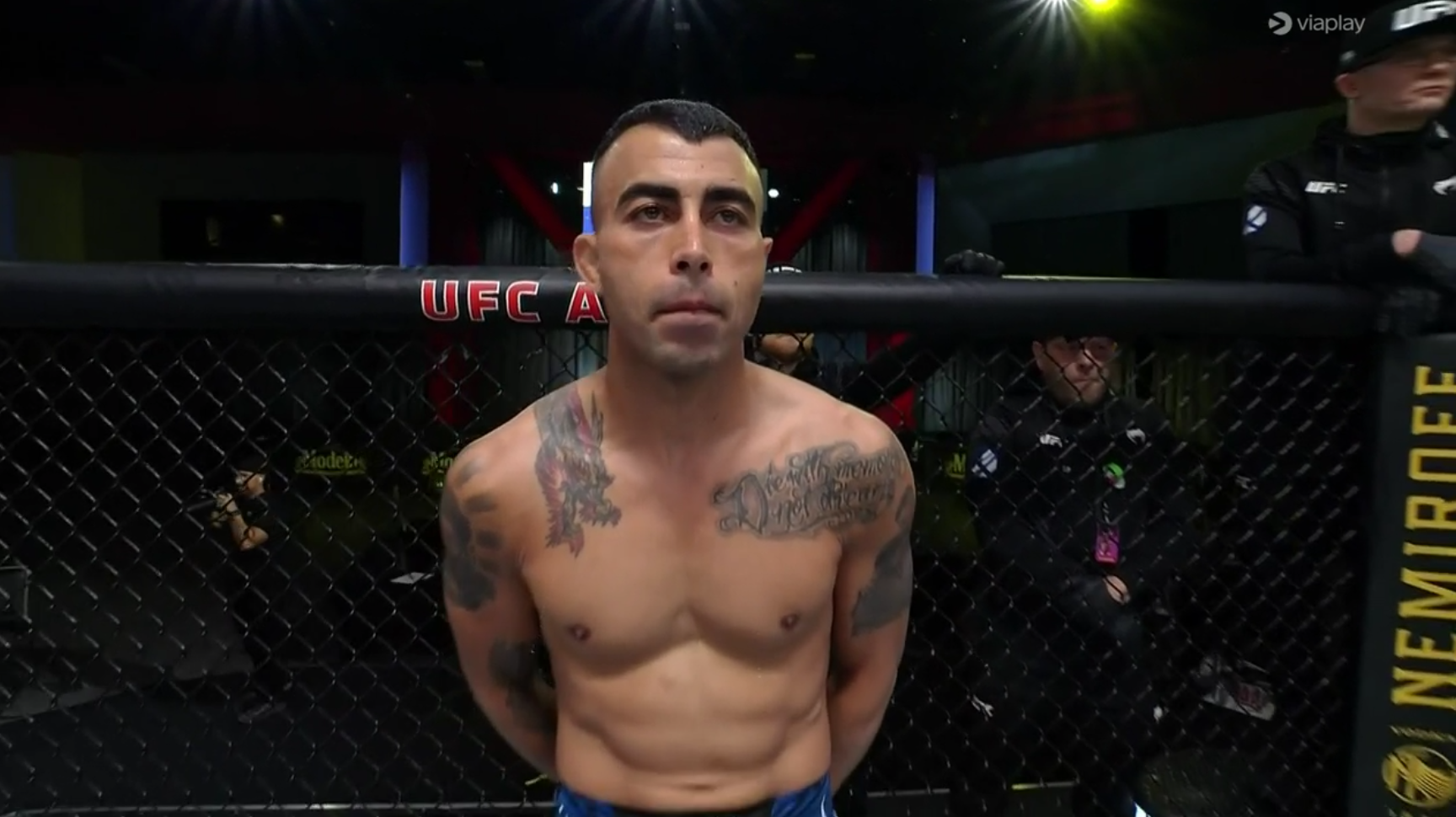 Makwan fighting southpaw and Kirk orthodox. Another single leg take-down from Makwan that is defended until Makwan picks up and tries a suplex with the body, but Kamuela up quickkly… then another body lock and finish to the ground with two minutes left.  Makwan tight control on top, then back to the feet.  Solid left hand from the Finn, but Kirk lands a solid right at the end of the round.  The first frame is Makwan's.
Kirk a bit more aggressive to start the second round, and starting to land his right hand high and to the body.  Makwan tries for a take-down, but not close.  Right hand from Kamuela.  Kirk moves forward, but Makwan in on a double-leg for a take-down finish.  Makwan just relaxed on top as Kirk lands little punches from the bottom.  Now a trianble and armbar!  Makwan is in BIG trouble but WILL NOT tap!  Wow… that was close!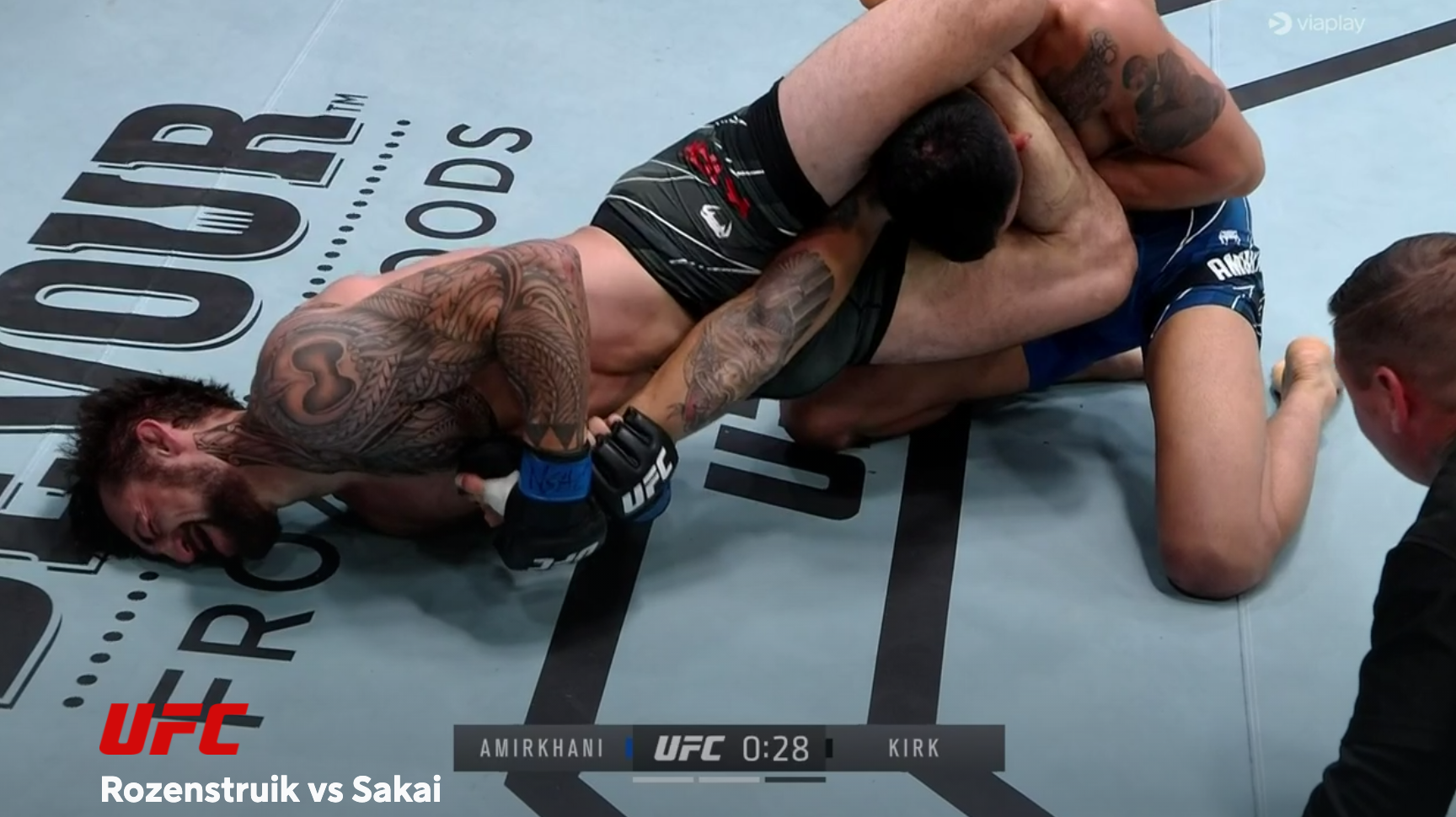 Makwan needs this third round to make sure he wins the decision.  A good left hand, then an uppercut, then a double-leg finish.  Mr. Finland on top where he needs to be.  Kirk trying to get up with two minutes left, but Makwan puts him down to the mat.  Makwan ends up on his back, and looks to be tiring.  But, Kirk not active on top as he controls for the last minute.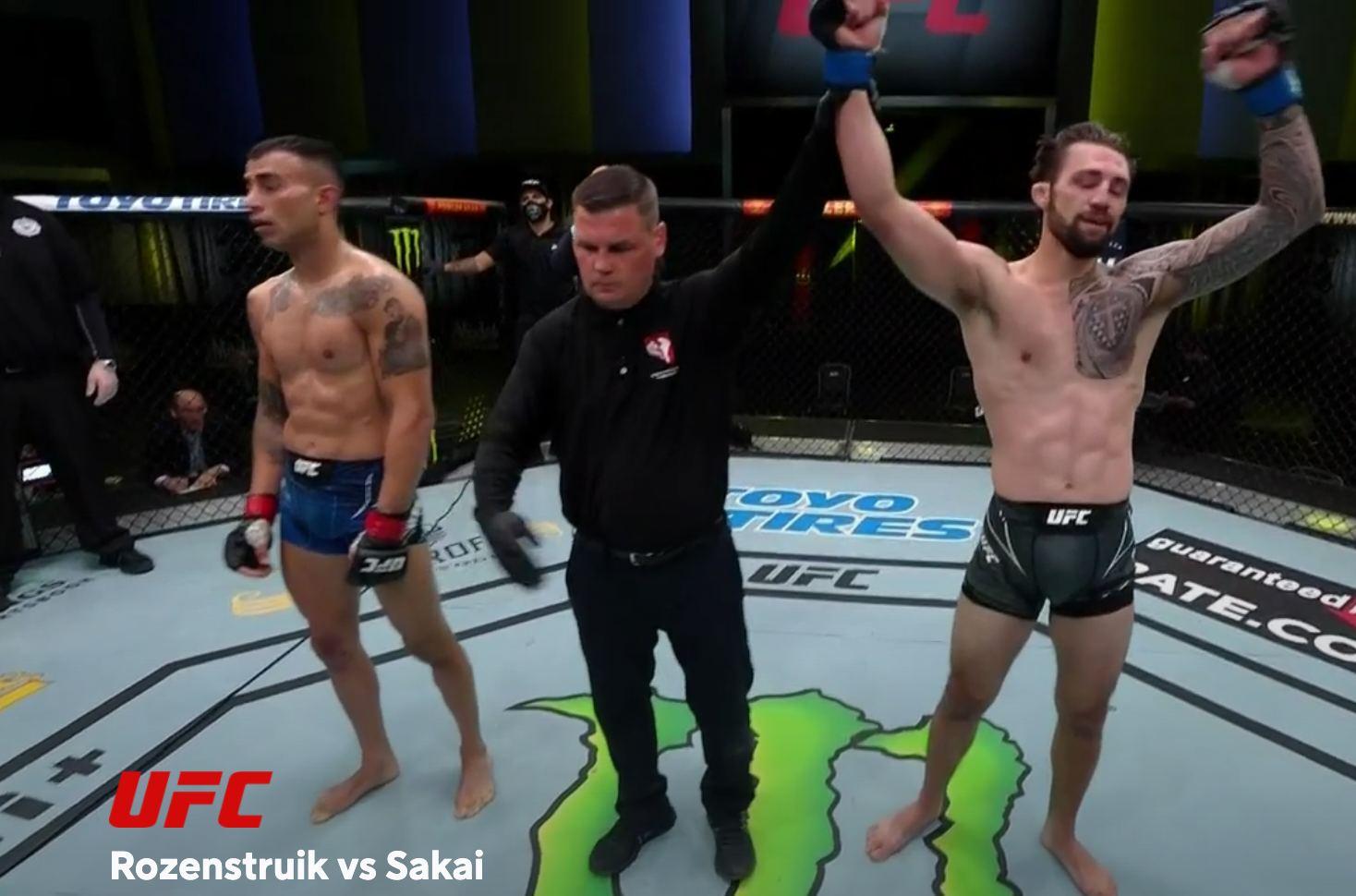 Both fighters raising their hands as the bell rings. 30-27, 29-28, and 29-28 decision victory for Kamuela Kirk.