MMA Viking's 2012 Nordic MMA Awards begin with a new category of "Showman of the Year", which could be names after Reza "Mad Dog" Madadi for his entertainment over the years. But this year's standout goes to a Makwan Amirkhani from Finland for creativity and flare. If you haven't seen an Amirkhani entrance, you have been missing out.  The featherweight typically arrives with his own dancers, who throw rose pedals at the feet of the "Mr. Finland", before he steps into the cage.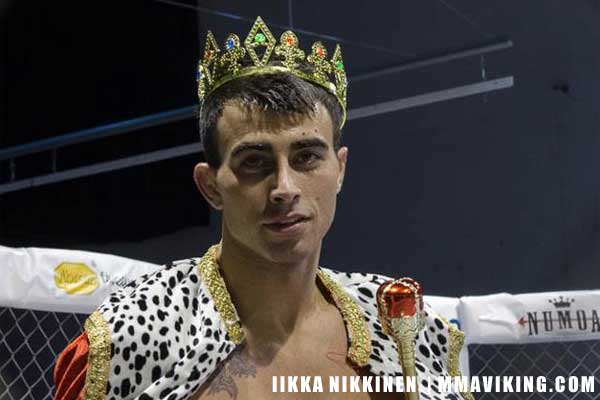 What makes his entrances even more entertaining is the 24 year old can back up his bravado with slick wrestling and entertaining fight-finishing submissions.  The show doesn't stop, when the fight is over either, as after his last victory the fighter who was campaigning to be "Mr. Finland" made a royal statement wearing his crown (see picture above).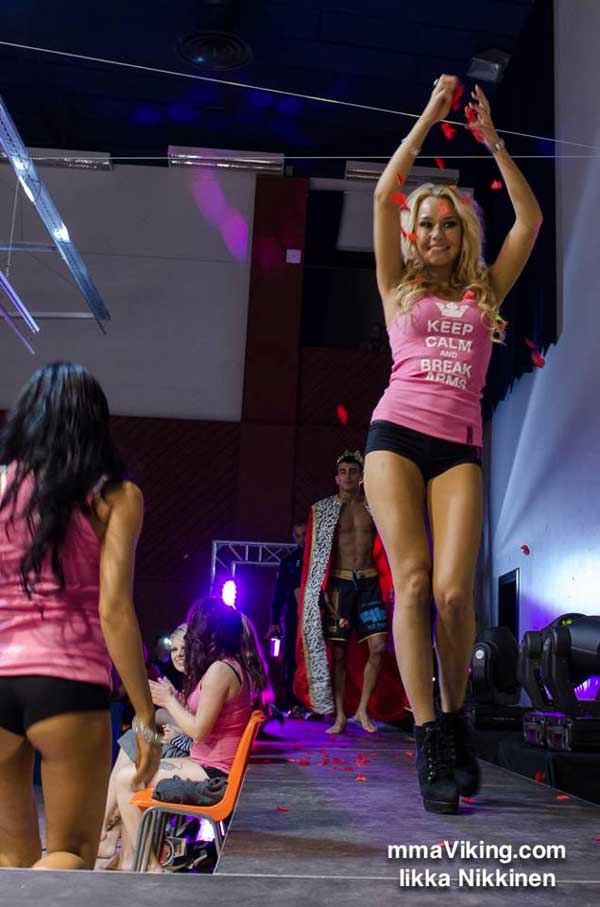 The FinnFighters Gym fighter had 4 wins and 0 losses in 2012, improving his overall record to 7 wins and 1 loss. We look for more of this featherweight in 2013, both in and out of the cage!