Finnish featherweight prospect Makwan Amirkhani keeps on exploring new territories. FightSport.fi reports that Amirkhani will take part in the Finnish version of the Wipeout game show, which will be aired on Fox this spring.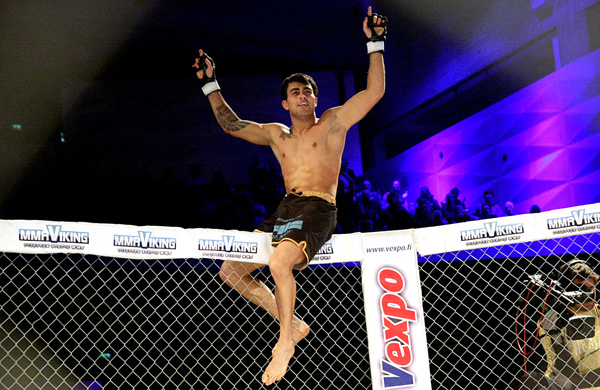 After putting Frenchman Tom Duquesnoy to sleep at the Cage 21 event on Saturday night, Amirkhani travels to Buenos Aires on Monday. The filming of the first-ever Finnish Wipeout will be a three-week action holiday for the fighter.
"The show is crazy and funny. I've been folowing the show for a long tim, it always makes you smile", Amirkhani told FightSport.fi.
As always, the Turku-based athlete only has one goal. Last year he participated in the Mr Finland contest and was disappointed to finish only as the first runner-up.
"I'm going there to win, and of course I will enjoy the trip and the experience. This is the first time I will spend more than 40 minutes on a plane, and I have never been on a decent vacation, so this is a holiday for me, he laughs.
While taking a break from fighting, the prettiest boy in MMA still has plans soon after returning home. Amirkhani's next fight is scheduled for the new Fight For Glory event in his hometown. Built around the local stars the event should be taking place on the 6th of April.
He has built an impressive 8-1 record in two years, and he is not going to put that work in waste. So it's not going to be all fun and games in South America, Amirkhani says.
"I have a training program with me, there's no way I could keep myself out of the gym for three weeks. I've already planned some training with other participants. I really think this will do good for my head, and I'll have some time to think about what to do with my life."