Dane Danny Mathiasen (4-0) outpointed Swede David Jacobsson (2-2) on the MMA Galla 5 card at the Odense Idraetshal in Denmark.  The battle for the vacant MMA Galla belt was an all out war with a clash of styles that gave fans entertainment throughout the three round war.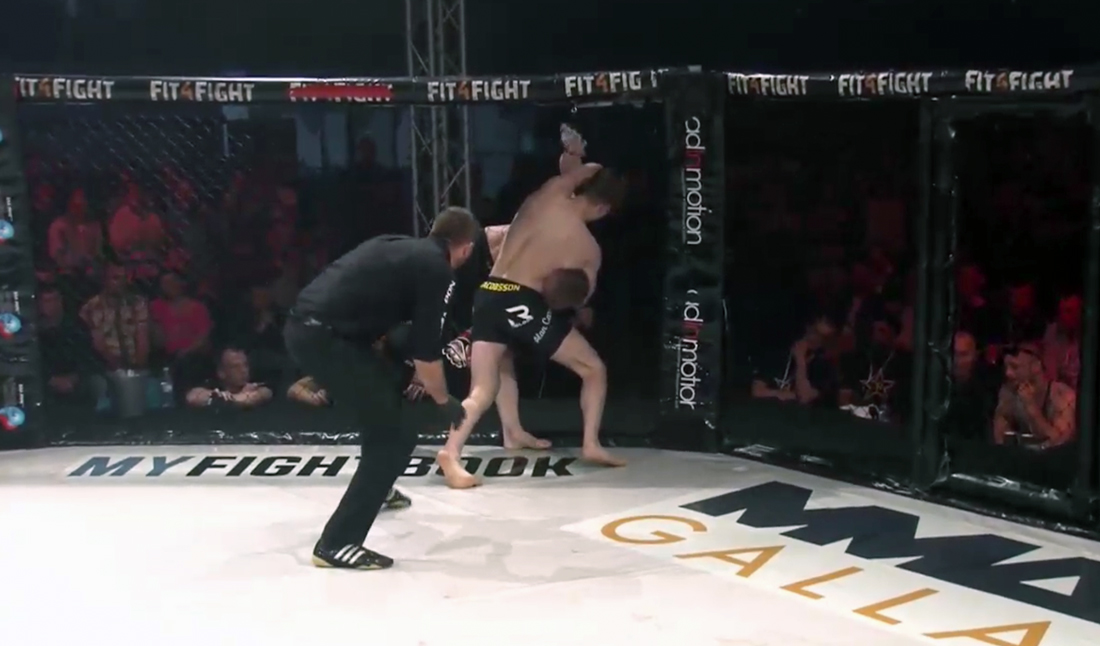 "I am expecting and preparing for a war, and pushing the pace from start till finish." says the Dane before the fight and he did just that.
Jacobsson's strategy was shown early with effective knees and kicks, that landed on the shorter Mathiasen that was looking to take the fight to the ground.  The Swede used his length with some solid strikes early, but when in trouble it was Danny that could put the fight on the ground with securing body locks and once on the mat an move into mount and take back.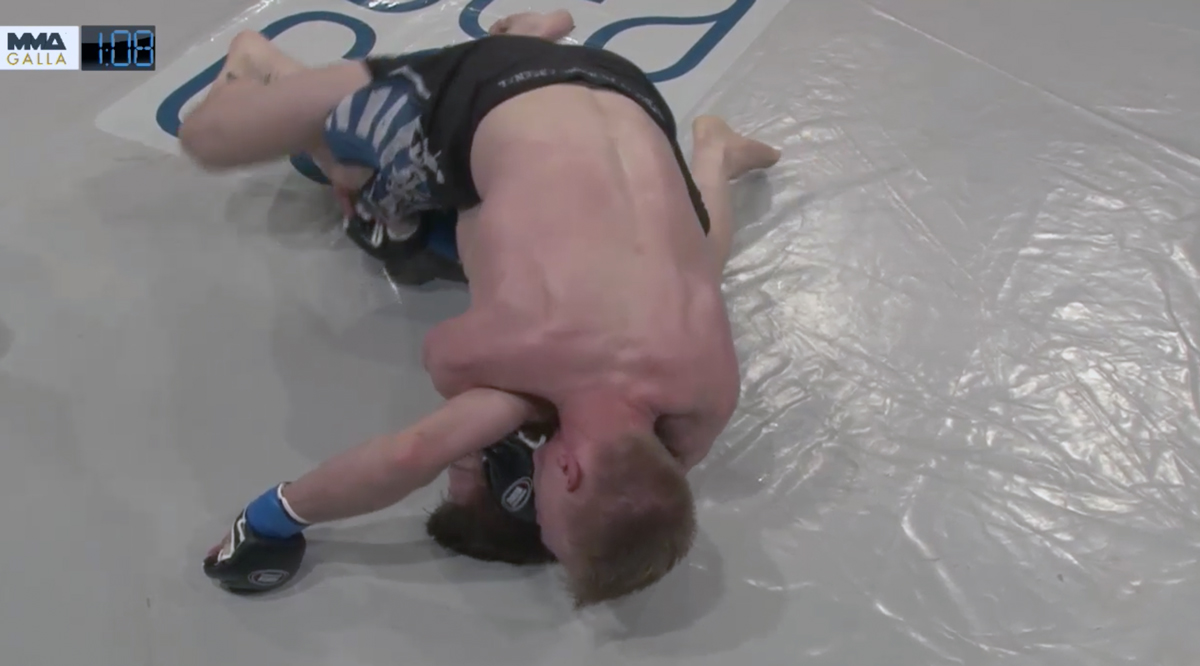 The attack from the Dane however put him in serious trouble twice, getting caught in an trianble and then a super tight standing guillotine in the second round.
By the third round, it was clear that the grinding and aggressive style of the undefeated Mathiasen's attack was too much.  The CSA.dk was able to take control in dominant positions on the mat, while Jacobsson had no opportunity for offense.  It was a unanimous decision for the new belt holder.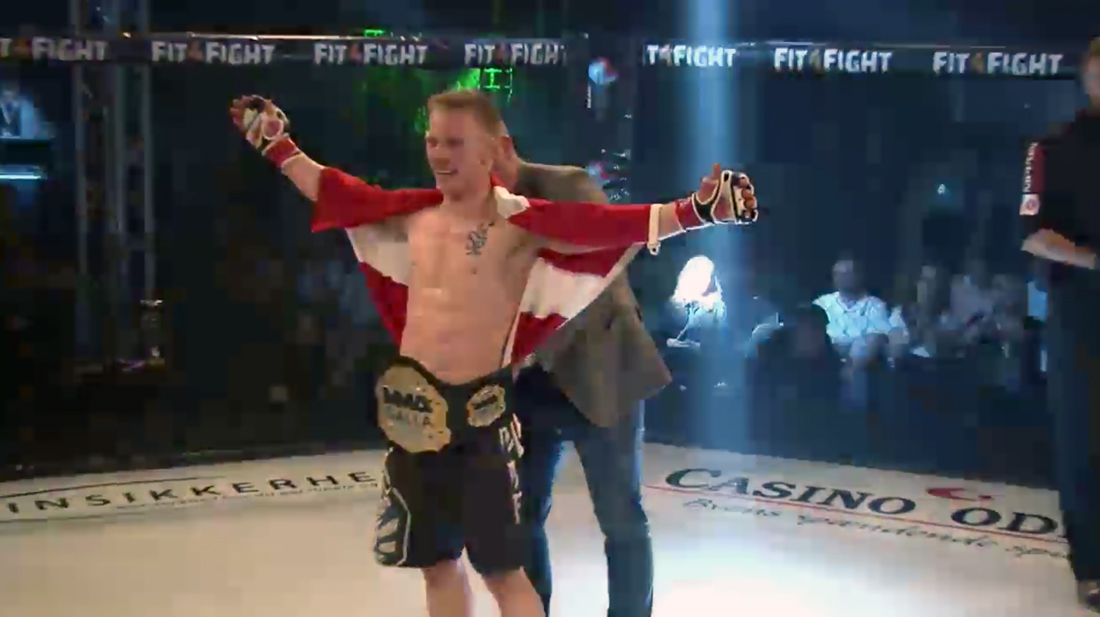 Mathiasen remains undefeated in his pro career with four wins.  The CSA.dk fighter has won all his bouts with the MMA Galla promotion.  As an amateur, he represented Denmark at the 2016 IMMAF World Championships.
Jacobsson comes out of Halmstad MMA and now has a two win and two loss pro MMA record.  This ends a two fight winning streak for the Swede.