Olli Santalahti (3-2) is no stranger to those on the local MMA scene in Finland, but the FinnFighters Gym fighter shares just how extreme his young career has been. "I started when I was 14 or 15, I got my parents permission to fight if my father was in my corner." says the 22-year old recalling the start of his career as he trains at Allstars Training Center for a week with teammate Teemu Packalen. "I was the youngest Finland guy to ever take an amateur match."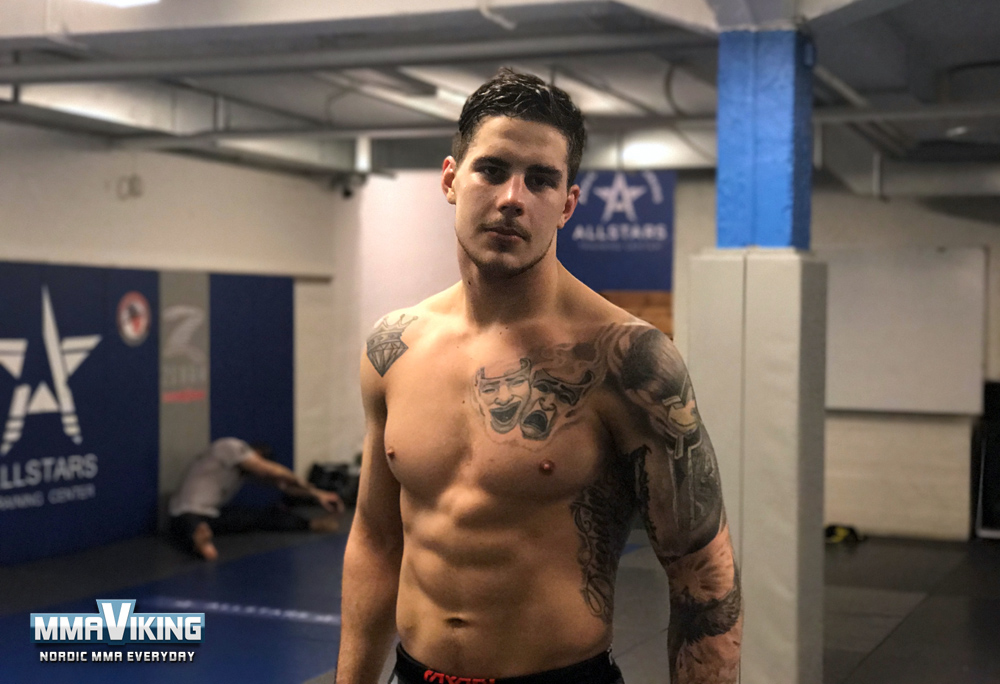 "If I didn't die in the first match, I could take the second match." recalls Santalahti that racked up 50 amateur fights before his five pro bouts.
"If I had a chance, I took 2 or 3 matches in the same event."
Santalahti is getting ready for his bout at Turku Fight Night 7 in his hometown of Turku where he takes on Ukraine's Sergeev in a welterweight bout.
"I can take any guy down and do ground and pound.  I am pretty sure I am one of the best in Finland at doing it." says the aggressive fighter that is a lifelong martial artists.
Check out the full video interview with training footage below: