Finn Olli Santalahti (12-4) beat Georges Eid (7-4) by split decision in a bloody battle at BRAVE CF 48 in Bahrain.  The "Amazing" overcame a bad cut suffered early, and used take-downs in each round to control the bout once it hit the ground.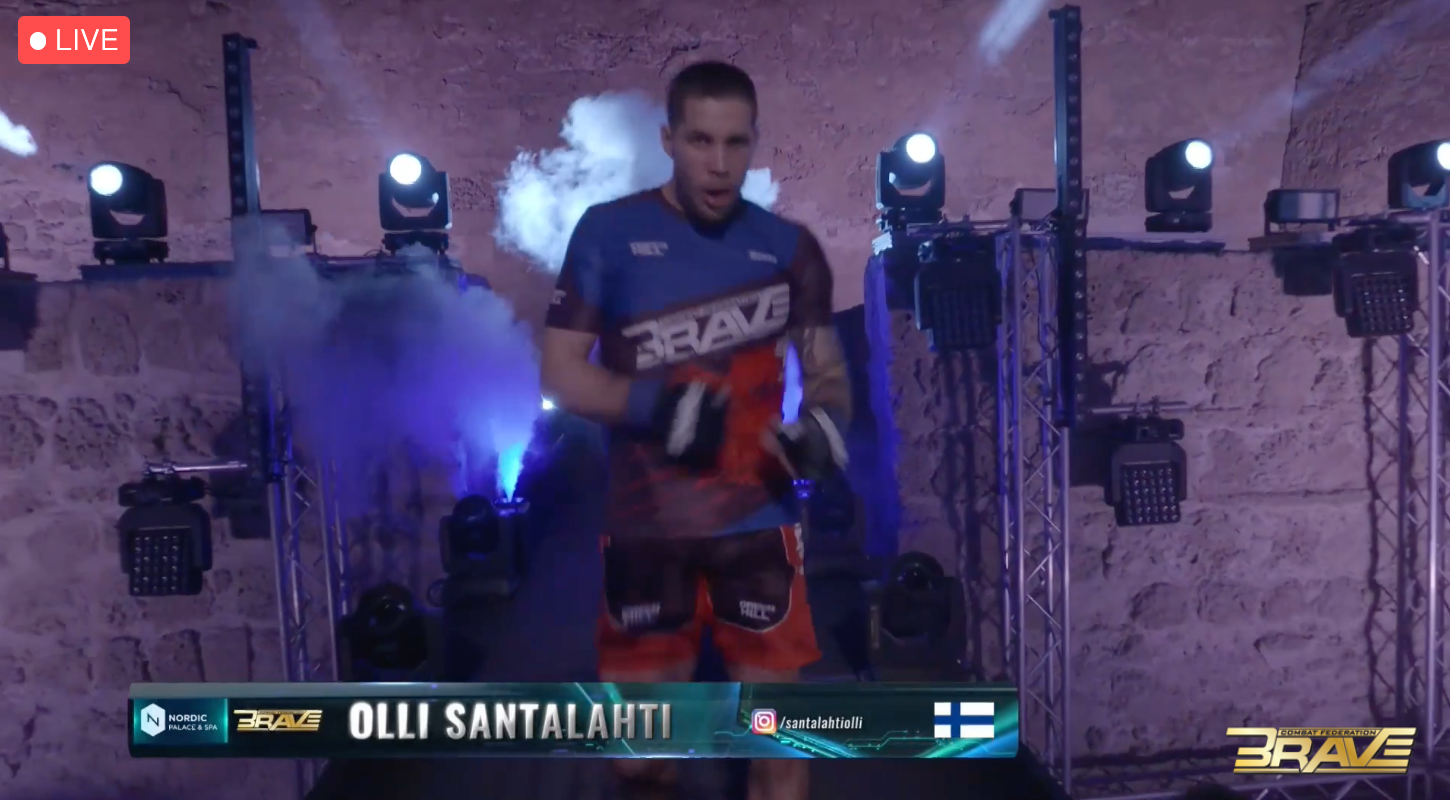 Olli presses forward to start the catch-weight bout against the "Lebanese Bulldozer".  The Finn tries for a take-down, but it is well defended early by Georges.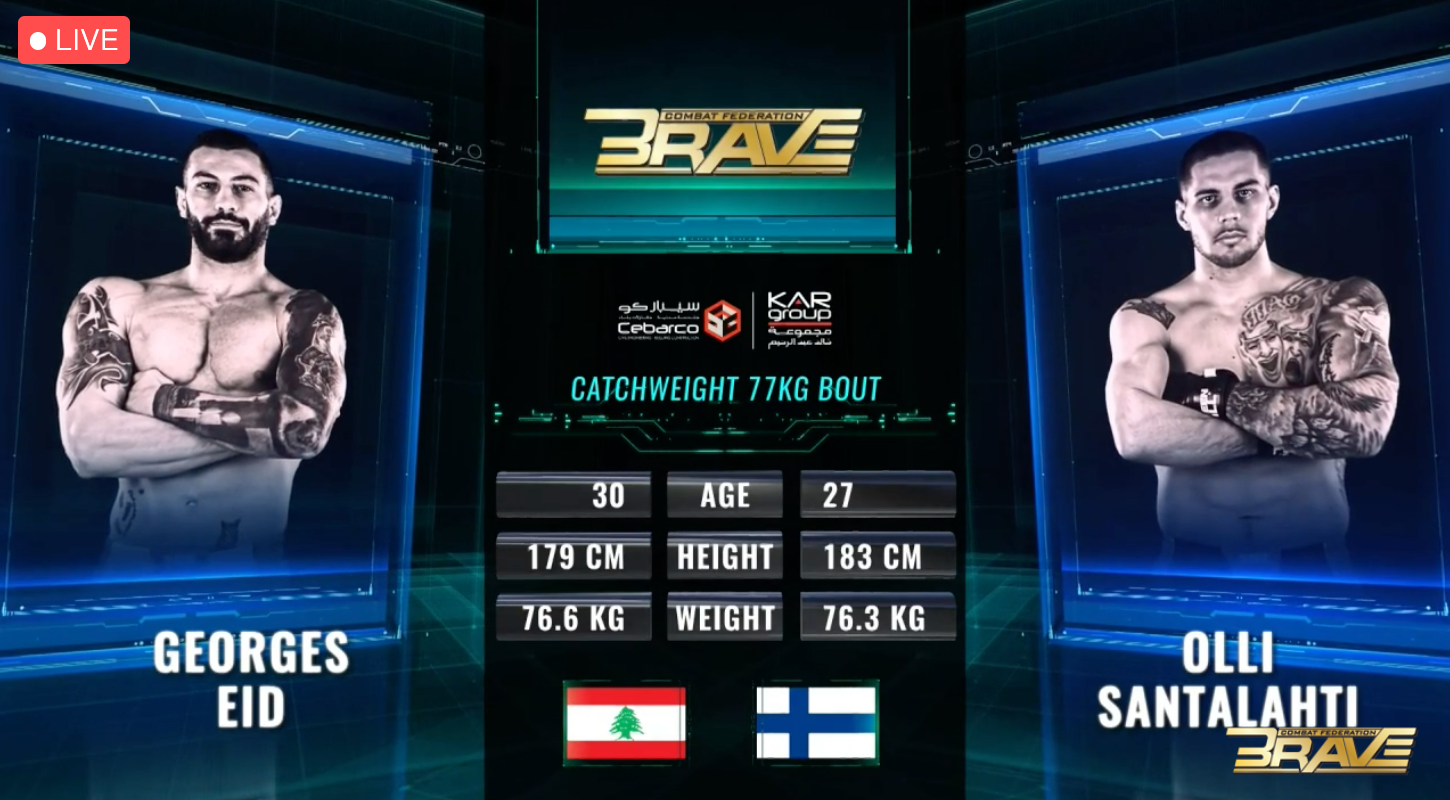 Eid landing some punches and has cut the FinnFighters fighter, and there is blood on the eyebrow.  Nasty cut.  Olli pulls guard to bring the fight into his world and looking for a triangle.
Eid is quicker on the feet and landing good shots to the head as the fight is back on the feet.  Santalahti is moving forward but being counter punched.
Olli finishes a take-down and on top with 1 minute left in the round!  A nice pass and the Finn is in control here.  Some punches to the face to finish the round.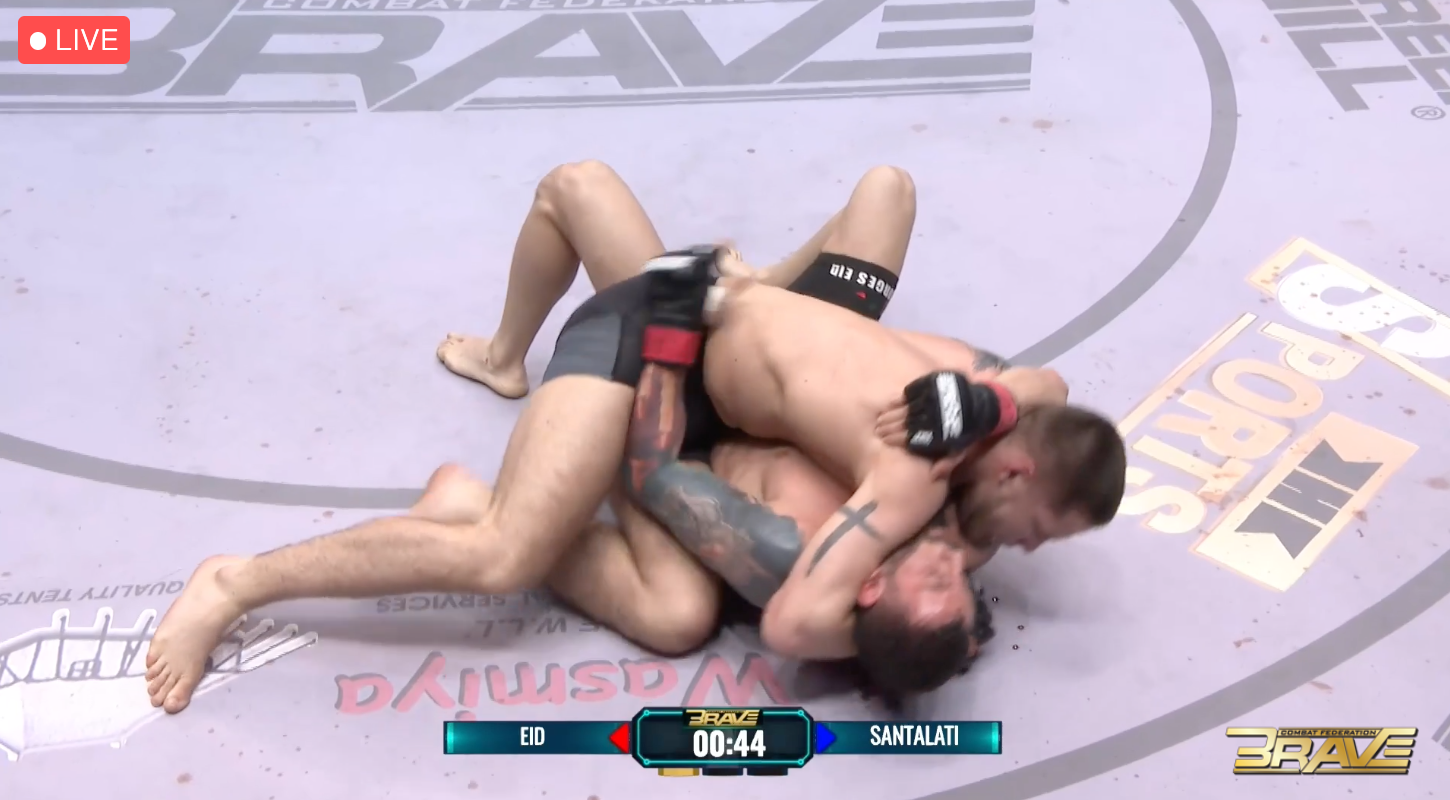 Santalahti nearly finishes a take-down, but too slippery.  Another take-down attempt, but can't get it.  Eid landing punches and kicks.  A good combination from the Lebanese fighter, but Olli forces a take-down and on top again!  3 minutes left and the Finn just happy not getting punched on the feet.  And that is all control from Olli to finish the round.  Not much damage, but top control till the end.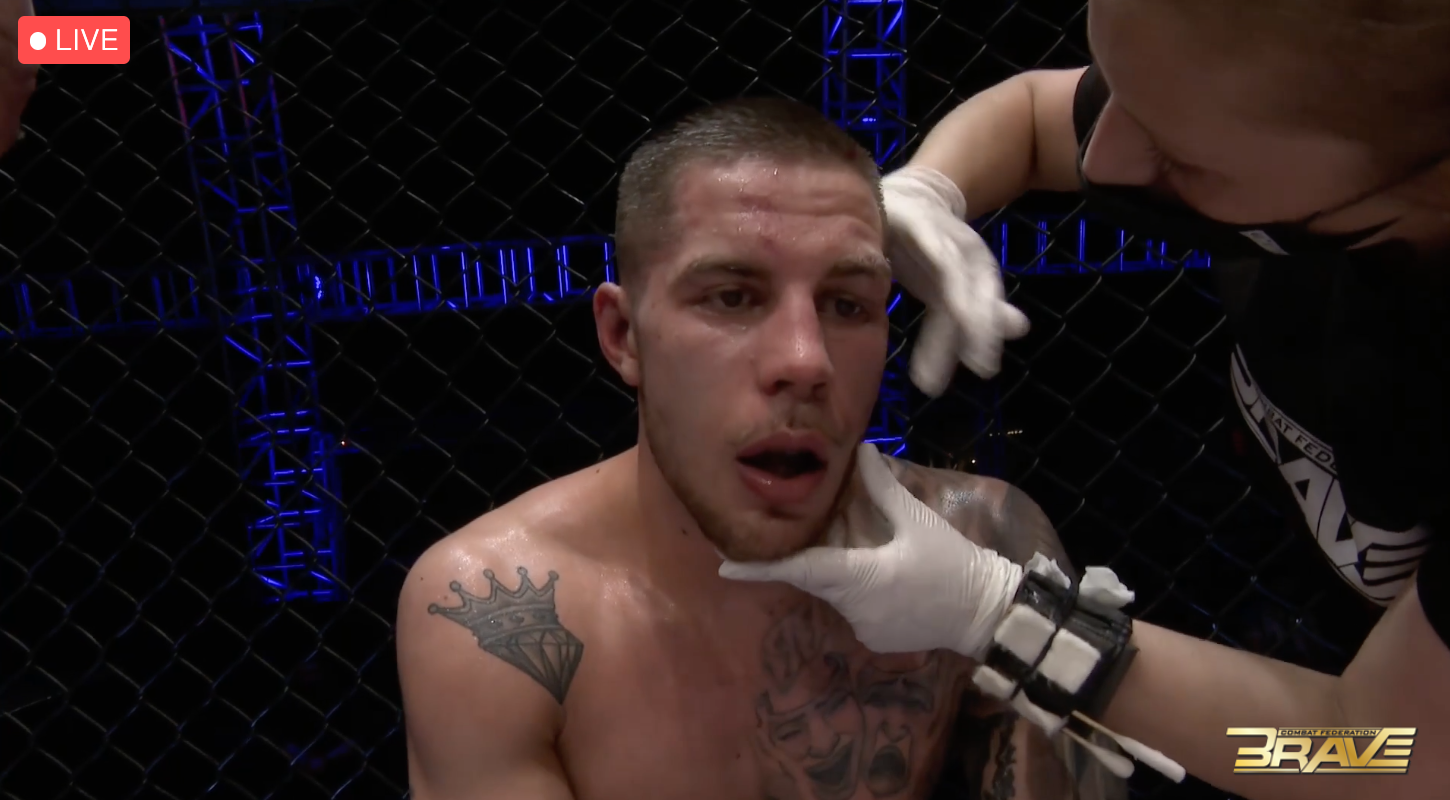 Eid moving away as Olli pushes forward.  Two big punches from the Lebanese fighter.  Now the doctor is looking at the cut, which is now growing.  But, it continues.  Three minutes left, and Olli fails on a take-down, but shoots again and gets it!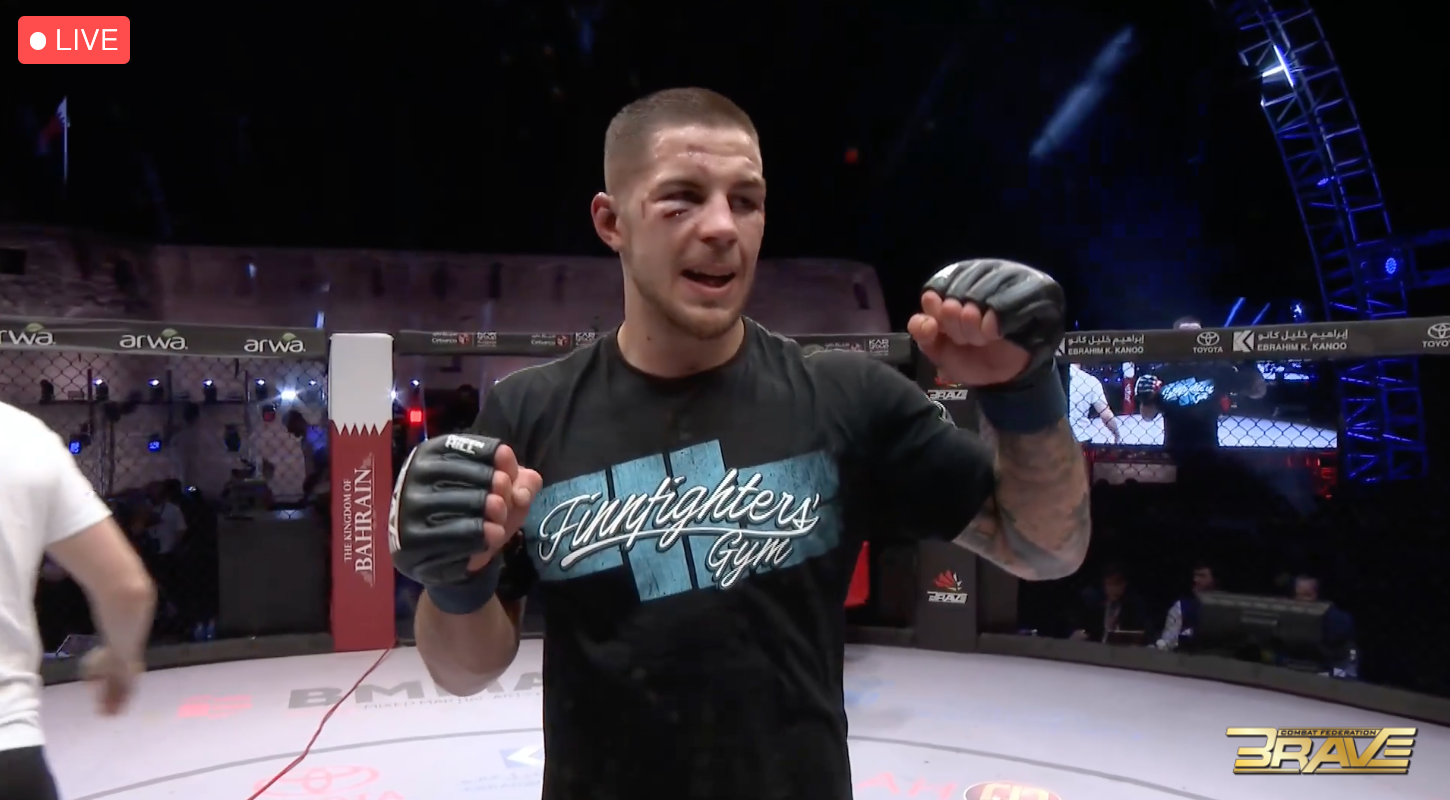 Winner by split decision 29-28, 28-29, and 29-28 is Olli Santalahti.