Finns Mikael Nyyssönen Versus Patrik Pietilä will clash at Cage 40 on September 9th at the Cultural Centre in Helsinki, Finland. The lightweights have just been added to the card headlined by Joni Salovaara and Brazilian Fabiano Silva. Read the press release from the promotion below.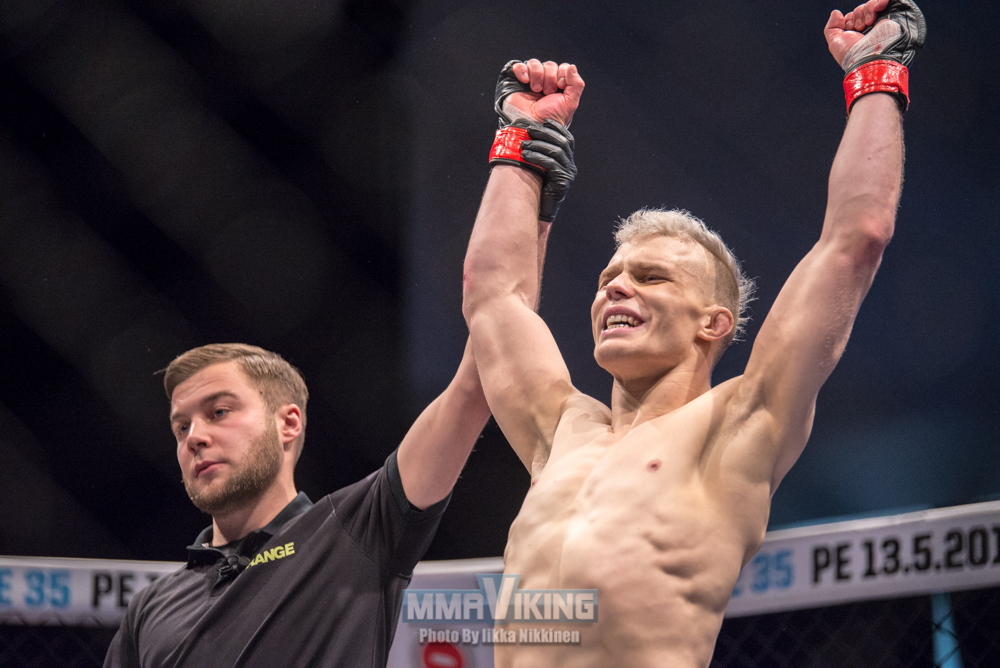 CAGE 40 Helsinki Culture House 9.9.2017:
CAGE 40 Professional mixed martial arts event on Saturday 9.9.2017 at the Helsinki Culture House will feature a domestic lightweight clash between previous nordic prospect of the year Mikael "Miksu" Nyyssönen vs Patrik Pietilä.
The 30-year old Tampere native Nyyssönen, pro in mma for 5 years, holds a record of 9 victories and 3 defeats. He is widely known for his fighting spirit, great conditioning and numerous wins by chokes.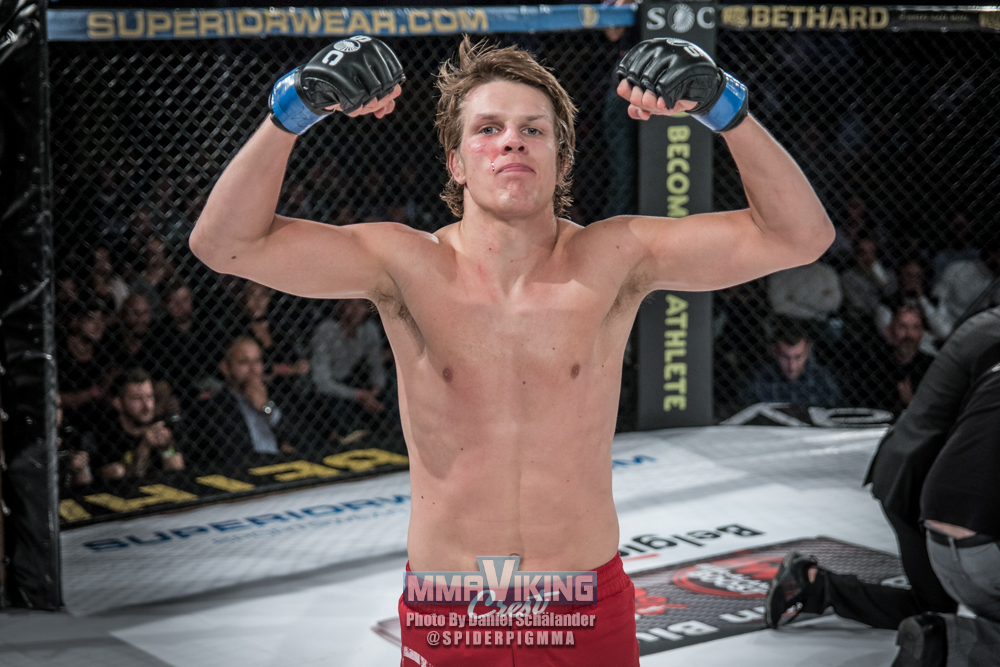 The 28-year old Pietilä based in Lahti is on a 4-fight winning streak posessing an overall record of 8 victories and 4 defeats. Like his adversary, Pietilä is also known for an endless seeming gas tank and a die-hard attitude.
– Pietilä is a tall and joyful guy from Lahti. His style is pretty one dimensional, but he has great cardio and is tough to finish. However this is not going to pose any problem to me since the same description is often used to describe myself, states Nyyssönen.
– At the moment my career is on an uplift since I have fights booked with M-1 and Cage which are both bigger organisations than the ones where I've fought previously. The next six months to an year will show which way my career can advance. With Miksu I have no beef, he's a good guy and has fought a long career. Still, I am a little too young and tough for him. This fight will decide which one of us has developed more, Pietilä estimates.
Nyyssönen has a clear vision of victory.
– The fight will be rough tumbling before I grind out finish over Pietilä for the first time in his career. He can with his own actions decide where the fight ends; A tall trunk falls with a big bang if where standing and if we are grounded there's a wide variety of submissions he can tap to, warns Nyyssönen.
Pietilä feels Nyyssönen doesn't pose him a threat.
– I'm going into the fight against Miksu feeling safe. We've trained a couple of times together and I've seen his previous fights. I'm not getting in over-confident or arrogant, but I know my skill-level and I'm confident that I can beat Miksu with an average performance. I'm better in every aspect of the game. I'll do fine with constant pressure and as he notices that I don't get tired at all, he'll break his will by the second round. That's when I'll come up with the finish, Pietilä foresees.
In his last outing Nyyssönen lost via TKO in the second round against French Majdeddine Ayadi in April at CAGE 39. Nyyssönen openly shares his thoughts on the last fight and sends his regards to Pietilä regarding the upcoming fight.
– My last fight against Ayadia was the worst performance of my life that turned out to be an ugly TKO-loss. As I was going over what happened for a week I developed an intense hunger for victory that has driven me from trainging session to other ever since. A proper beating inside the cage makes You really think about how to avoid such a thing in the future. There are very few times in life that I've felt something more gut-wrenching than a TKO loss. After going through it You immeadiately start to think about how You train better. Your brain starts ticking at double pace in looking for solutions on how to become a better mixed martial artist, so that the same kind of humiliation would never happen again. In my next fight I know I'll be much better and more prepared overall. The same kind of mistakes will not be seen again. Before our fight, Pietilä has another fight coming, so I wish to tell him to do well stay healthy. Your next opponent is only a warm-up compared to me. When You face me it's going to feel like moving up a division and ride is going to be rough, Nyyssönen states.