Mikael Silander (18-7) lost to the current M-1 Challenge flyweight champion Aleksander Doskalchuk (10-2) at M-1 Challenge 99 tonight.  The "Hulk" looked to have easily won at least 3 of the rounds, and was surprised not to hear his name announced after ending the fight strong in the five-round war.
It was a solid gameplan from the Finn that landed powerful lowkicks early that turned the lead leg of the Ukranian red.  With hands down, Silander was confident moving forward.
Mikael dropped Doskalchuk with right punch at end of second round, and secures a take-down and had control of the first 10 minutes.  The champion had a strong third round to turn the tide.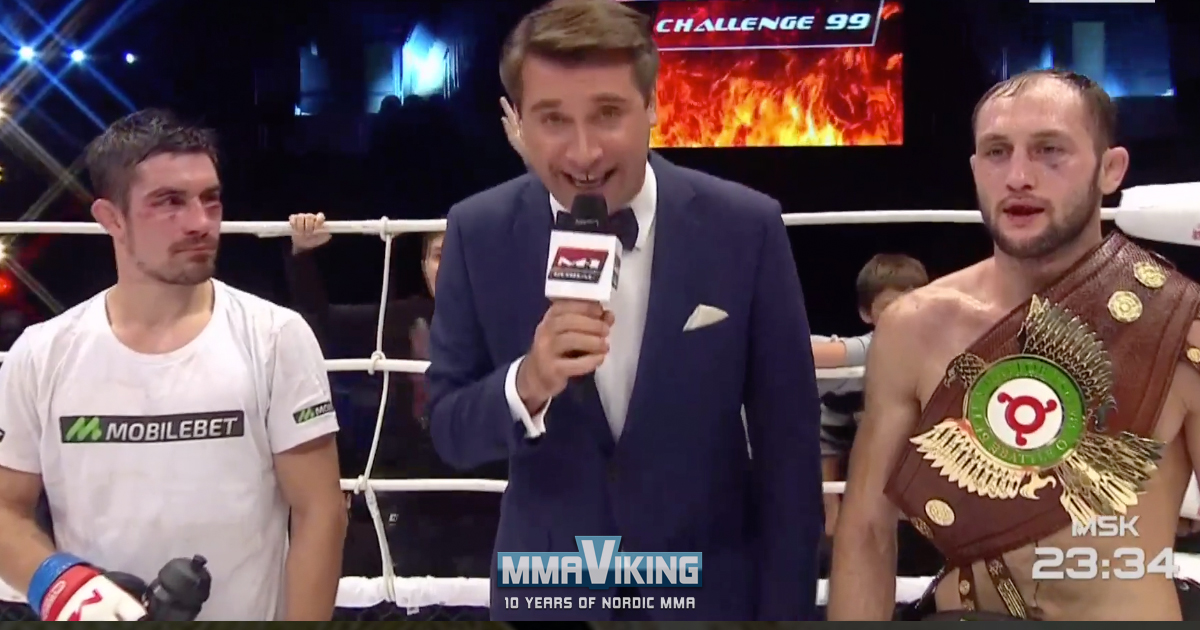 Silander started to get hit more in the fourth, and blood started to flow from his right eye eye.  The left jab of Aleksander is quick and accurate.  But, some solid right hands from Silander that did not back down.  Silander controlled the clinch and landed punches to make it a close round.
An immediate take-down from Doskalchuk, but an impressive sweep from his back holding onto a cradle.  The Ukrainian gets another take-down, but Silander reverses and looking for a submission of his own and in control in top position as the fight ends that should get the 5th round on the score cards.
However the judges scorecards were unanimous for the champion at M-1 Challenge 99: Battle of Narts.
Doskolchuk has not lost since 2015.  He has won 7 fights in a row with 5 of them stoppages.