Finland's Mikko Ahmala is one of the busier fighters on the Nordic scene as he prepares for Cage 27 where he will have his 6th fight in just over a year. The welterweight is also one of only a handful of pro fighters in Northern Finland, which causes another set of challenges.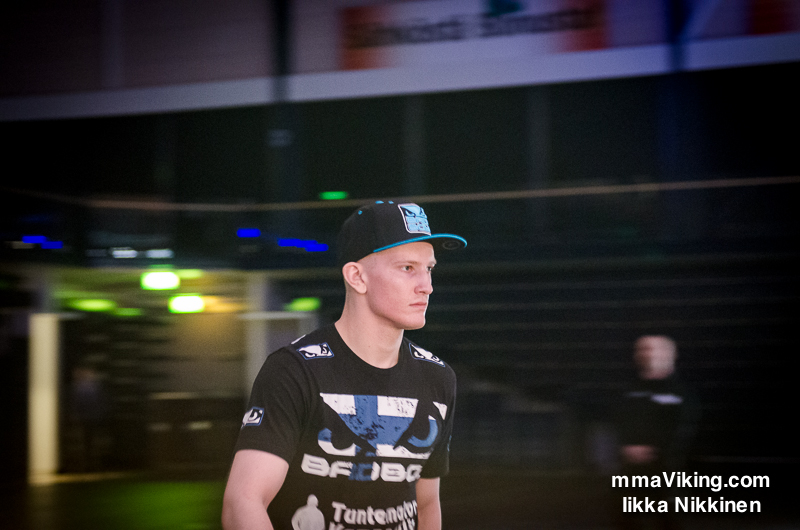 Ahmala trains in Northern Ostrobothnia at Oulun Kamppailuklubi. This causes a daily struggle in terms of lack of competent and same size sparring partners. "Well of course some adjustment in training is needed, I spar stand-up mainly with Muay Thai guys and ground game with top BJJ guys, but to get continuously a high quality MMA sparring is a challenge. I try to get to other gyms to look for sparring fun." says Ahmala to MMAViking.com.
The Finn has done plenty of travel to get in quality sparing as of late. "Recently I have trained in MMA Kemi, in MMAteam300 (Tampere) where I trained with pros Kai Karas and Mikael Nyyssönen, in Gladiator Factory (Kuopio), and also in Macaco Branco Center (Helsinki), where I got to train with pro Johan Vänttinen, which was really good for me. I will also go on a one week finalisation camp for the Cage 27 fight with Macaco Branco's new professional team Hardknocks Helsinki. I know I am gonna get lot of out of that training week!"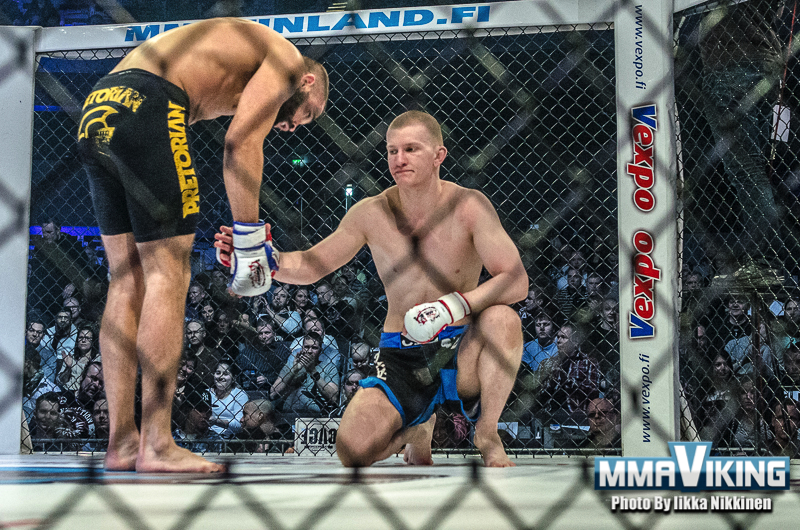 Ahmala brings a high risk and entertaining "hit and get hit" fight style, and the natural-born-brawler enters the cage with all-or-nothing attitude. In his fights the long-legged Finn compensates his weaknesses with good use of his reach and by giving constant pressure to his opponents. Although Ahmala is known for his flamboyant kicks and elbows, he is slick on the ground as well, eagerly looking for leglocks.
Ahmala has already fought five times as pro (3-2-0), and three in 2014. In his recent fight in September at Fight Night 11 Ahmala's hand was raised after a beautiful guillotine choke against French Yacin Daji (FRA) just after 20 seconds of the first round.
The next challenge is already coming in November at Cage 27 in Finland's Turku. Again Ahmala faces an experienced Frenchman Pierre Chretien (8-4), who wants to get back on winning streak after two losses. Ahmala consideres Chretien the toughest challenge of his career so far: "This is a big fight for me. I want to take this win and take my career again one step forward. I have seen a few fight fights of Chretien. Seems that he likes to swing, which is just fine for me. I will put my Maniac-mode on from the beginning so it's gonna be guaranteed fireworks!"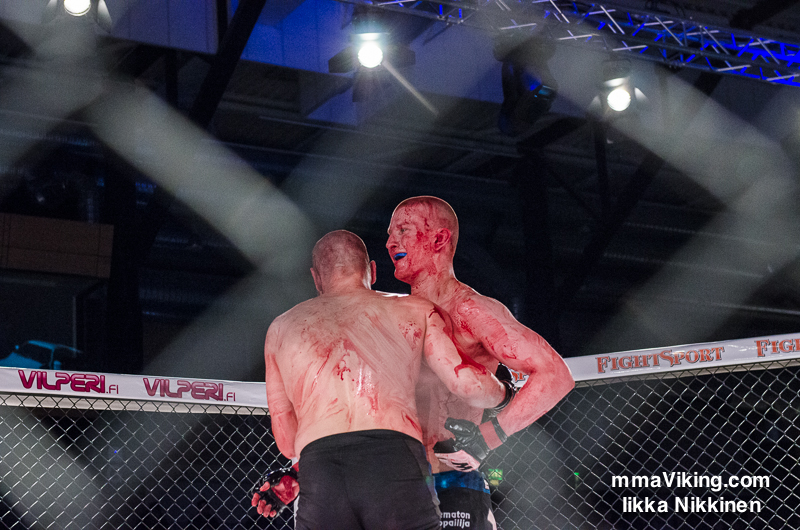 Ahmala is currently a contract fighter of the Cage organisation. He feels satisfied for the situation: "Cage is just top notch. Events are organised professionally and they are really taking care of their fighters. And to be on their payroll means that I know approximately when my next fight is, it eases the training a lot. Financially I ain't no full pro yet, I gotta work few hours a week in a day job, but hopefully it will change in the future. I want to be first a Cage champion and my target is to be an UFC champion some day, period."