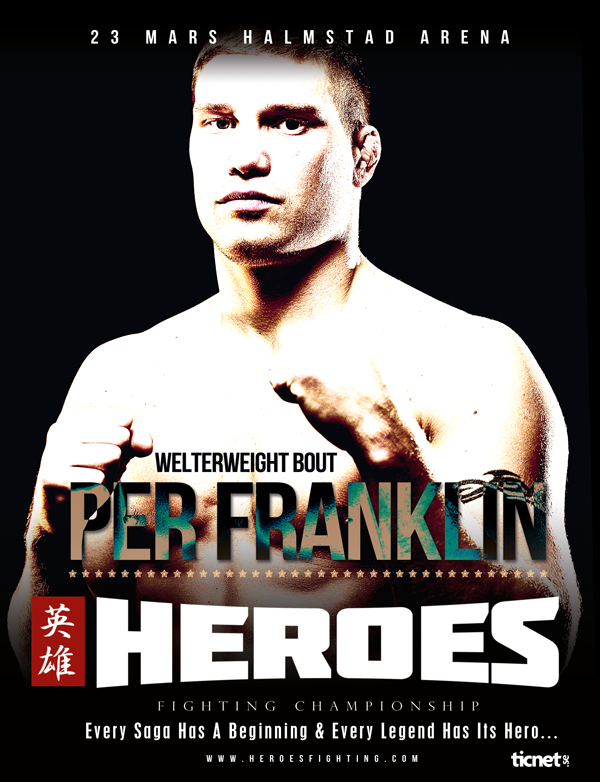 More fights has been added to Heroes March event in Halmstad, Helsingborgs Pannie "Bonzai" Kianzad (3-0-0) has gotten her opponent and it will be LJ "Xena" Adams (1-0-0). Adams has had one professional bout in which she secured the "W", winning her fight against Hannah Stephens (2-1-0) at Fight UK 7. LJ trains at renowned Olympians MMA and it will be interesting to see what she can bring to the table aginst "Bonzai".
Gladius MMA fighter Per Franklin (4-2-0), who's had a busy year with five fights with three victories is also set to appear on the card in Halmstad. Franklin has been very successful with his submissions as all of his four victories comes by way of submission, two armbars and two arm-triangles. Franklins only losses is against prospect Fernando Gonzalez (4-0-0) and Mohammed  Abdallah (2-1-0). Abdallah will also appear on the card against young up-and-comer Erik Carlsson (1-0-0).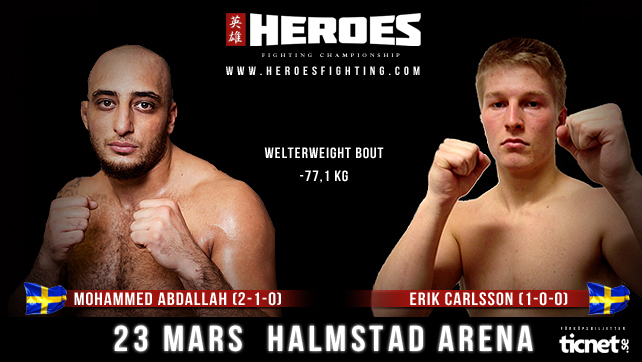 Mohammed Abdallah, who represents Malmö Muay Thai had a great year going 2-0 in 2012 beating Emil Weber Meek (1-1-0) via TKO and then taking on and winning over Per Franklin at Trophy MMA in December. Erik Carlsson had his debut at the last The Zone event in November. In it he won over Vladislav Shcheblykin via TKO in the third round after having an exciting back and forth bout with Shcheblykin. Carlsson is merely twenty years old, has a background in amateur boxing and became the 2011 amateur MMA champion in middleweight.
Mohammed Abdallah
Age: 26 years
Weight: -77, 1 kg
Längd: 176 cm
Club: Malmo Muay Thai
Record: 3 fights, 2 wins 1 loss
Erik Carlsson
Age: 20 years
Weight: -77, 1 kg
Längd: 182 cm
Club: Frölunda Kampsportcenter
Record: 1 fight, 1 win 0 loss