News broke last week that Gunnar Nelson (15-2) would not be facing Dong Hyun Kim (21-3-1-1) UFC Fight Night 99 in Belfast, Northern Ireland on November 19. Gunni took to social media to apologize and explain the injury that has sidelined him.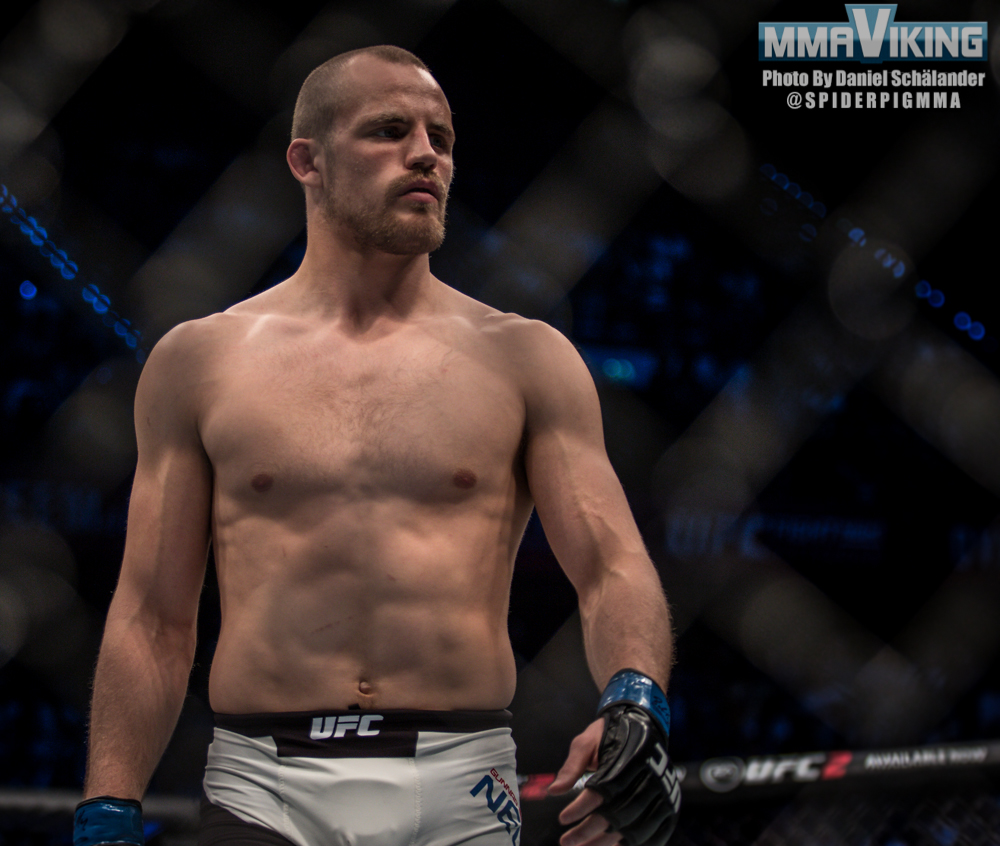 "I want begin with saying im very sorry to all my fans, sponsors, friends and StunGun that im pulling out of this fight in Belfast." started off the welterweight.
"I was so much looking forward to fighting again in Ireland and now its not happening because of a stupid ankle twist that ironacly happend in a UFC open work out!! It happend at 1:08min into the video that was live on facebook for those who want to see it, its still up i think."
"Right away i wasnt sure how serious it was so i kept face and rolled a little on but told my training partner Kenny Baker about it during and he knew all about it he said because he felt the massive click when it happend. I was forced to stop within minutes because i relised it was bad.
For a few days i was not able to put any weight on the leg and thought i had to pull out and felt devastated but then within 10 days i got to a state where i could walk normaly without much pain so i thought again that i was gonna fight and felt great. For a few weeks i was doing everything that i could to get better so i would be able to return to proper training again but that next step of being able to bounce, move in and out and grapple just would not happend. I kept doing everything i could wich was mostly rowing, swimming and bits here and there thinking i would get there.
A week ago my trainers told me and i was starting to relise that this was gonna take more time and i could not go into this fight with one ankle and not realy any martial art training at all 🙁 Again i am so sorry for this but to all who already booked their tickets and travels and all the fans that were looking forward to this fight like I was.
I will be back soon better then ever. Thank you all for all the support and I'm sorry for any inconvenience."