Iceland's pound-for-pound king, Gunnar Nelson (16-2) stunned UFC veteran Alan Jouban (15-5) with a hard right hand, and a follow-up head kick to set up a brilliant mounted guillotine finish in his co-main event bout at UFC London.
Round 1: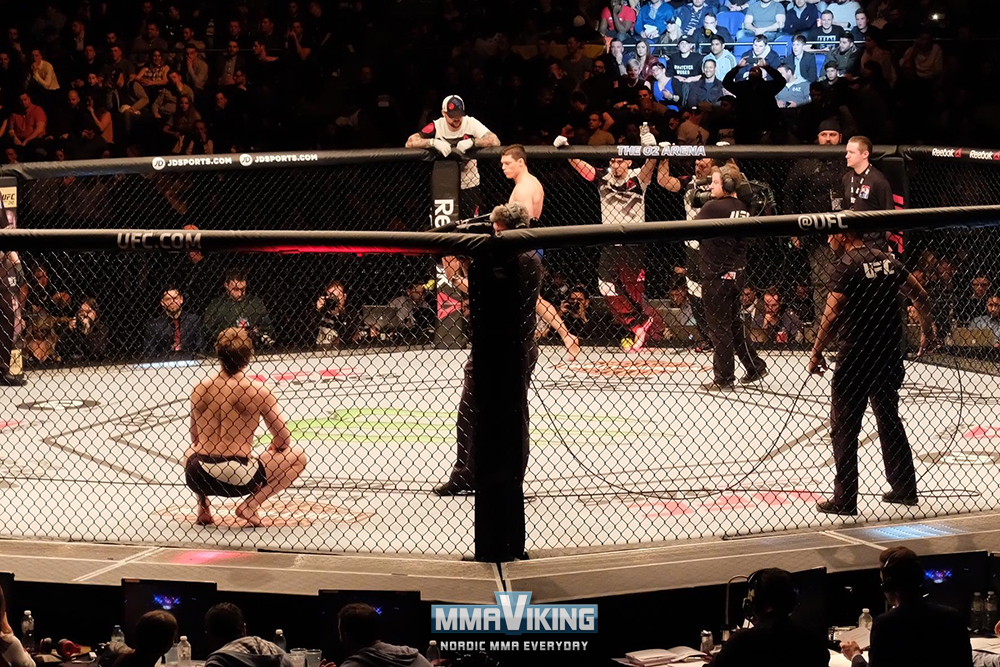 Gunnar Nelson takes the center early with his light and mobile stance. Jouban showing feints early as he opens with a leg kick. Nelson's hands are low and he catches a kick from Jouban, then closes the distance to put Jouban against the cage. Jouban circles out, and punishes Nelson with a leg kick. The two clinch, then break, and Jouban throws a high kick to little avail. The Icelandic fighter similarly throws a high kick with little effect. Jouban throws another inside leg kick, and it shows on the inside of Nelson's thigh. Nelson attempts a takedown, and is denied, but he chains the attempt and puts the American on his back. Nelson moves to side control, then mount. Nelson applies tremendous pressure to maintain mount, despite Jouban's protests. Nelson patiently awaits openings, then throws a hard elbow down on Jouban's skull. Hip pressure allows Nelson to stay in mount until the buzzer.
Round 2:
Jouban opens the round with an attack to the body, and a flurry of punches, which Nelson answers with a flurry of his own. Nelson fends him off then knocks him down with a solid right hand. As Jouban stumbles, Nelson unleashes a head kick, then leaps on the wounded fighter and locks up a mounted guillotine choke to secure the tap.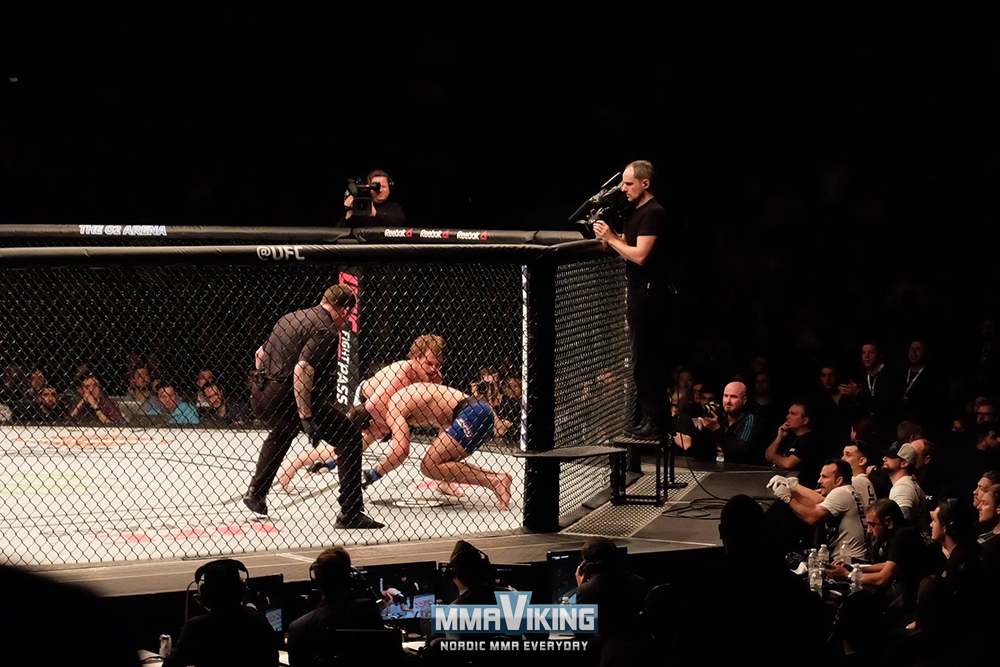 At 46 seconds of round 2, Gunnar Nelson secures the victory by submission (mounted guillotine choke).
If @GunniNelson gets your neck it's over! #UFCLondon pic.twitter.com/A4pQrgQien

— #UFCLondon (@UFCEurope) March 18, 2017