Iceland's Gunnar Nelson is picking his long time training partner Conor McGregor to upset the five-division world champion Floyd Mayweather in their 12-round super welterweight boxing match. "I'm obviously with Conor. His style is completely different to what Mayweather has ever faced and it will be a big problem for him." says Gunni.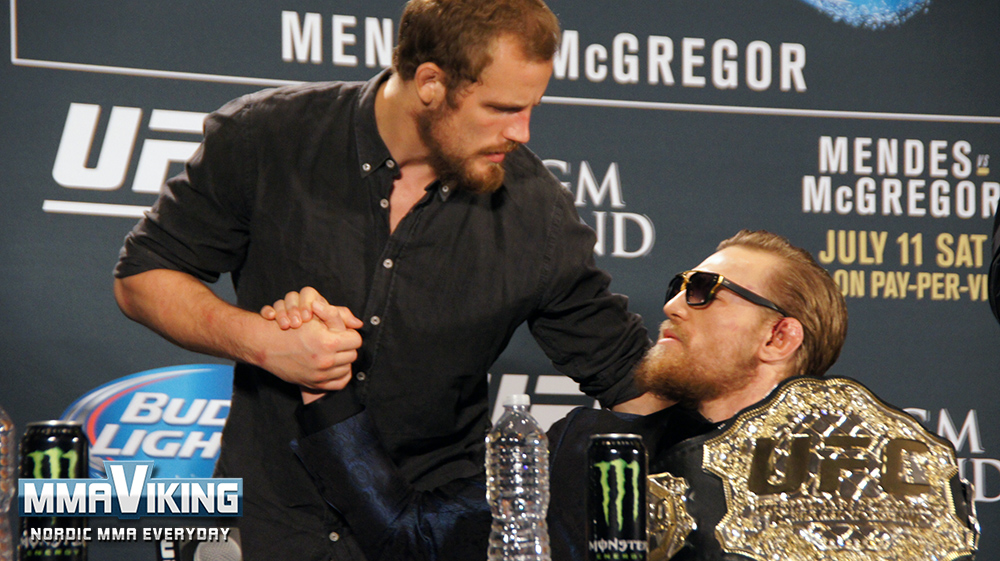 It will be the pro boxing debut for McGregor, who has already captured two belts in the Octagon by stoppage. "I'm looking forward to seeing Conor landing that left hand. It will be sooner rather than later – within the first three rounds". continues the Mjölnir fighter.
If you want to see what happens between the MMA fighter that will likely outweigh his competition by 20 pounds.
You can bet on the fight and watch the live stream on Betsafe:
Norway – Place Bet & Watch Fight:
http://record.betsafe.com/_Vf44hD6qN_0FqVrmbaCzrmNd7ZgqdRLk/3/
Sweden – Place Bet & Watch Fight:
http://record.betsafe.com/_Vf44hD6qN_3lo65ZSUxqYGNd7ZgqdRLk/4/
If you want to place a bet outside of Norway and Sweden, then click any Betsafe ad you see in the banner or to the right.