David Häggström hasn't been in the cage since he fell short at Cage Warriors 59 back in September of last year, but the new father won't be gone for too much longer.  "I have to find balance with everything in my life to be able to perform." says the #4 ranked Nordic bantamweight to MMAViking.com who is still elated over the birth of a baby boy just 6 weeks ago.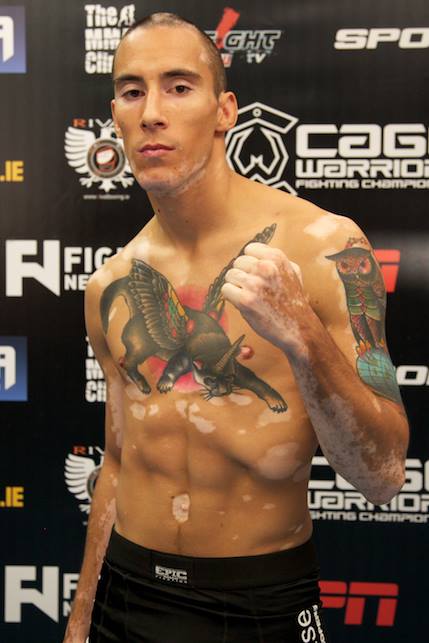 The Renyi fighter out of Umeå is known for his toughness, and has been by the side teammates Tor Troeng and Andreas Ståhl as they have broken through the local scene to make a mark in the Octagon. "I have been talking to my team and decided that I wont be taking any fights until the end of this year." says Häggström.
"I'm training about 7 sessions a week now and I'm back sparring but I don't think I could go into a camp just now.  So I will be trying to develop my game and stick to only training for a while now." comments the Swede, who has been turning down fight offers.
The 28 year old, who has won his last three of four bouts has notable wins over Finn Janne "Jamba" Elonen-Kulmala and Dinky Ninjas James Doolan.
Look for the bantamweight to try and improve on his impressive 7 win, 2 loss, and 1 draw record as soon as December.