Alexander Gustafsson (16-2)  just can't believe what has happened today. "I just heard the news that Jones is injured and the fight is rescheduled to January 3????" Gustafsson posted on his official Facebook fan page.  "It was MY fight to begin with and I WANT the fight as the number 1 contender. End of story!!" continues the Swede that was all set  to have another shot at the light heavyweight belt versus Jon Jones at UFC 178, before pulling and and having surgery a few weeks ago.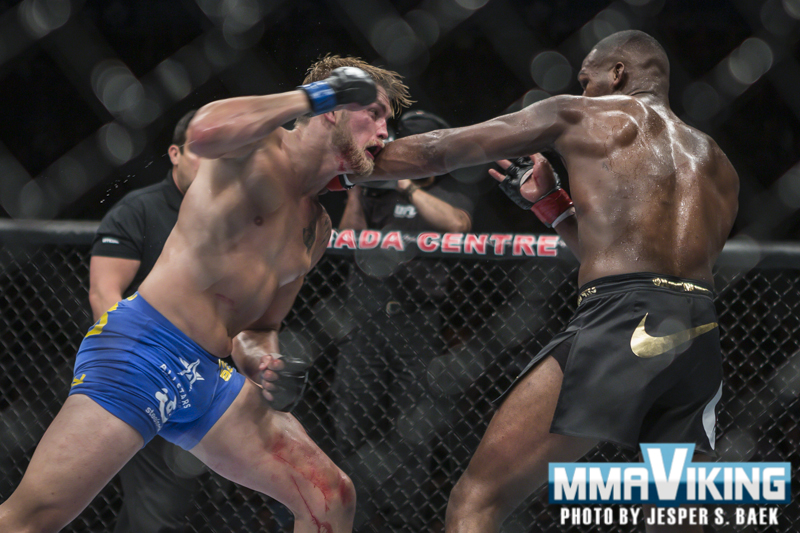 The "Mauler" heavily criticized the UFC's decision to re-book the planned September bout between UFC Light Heavyweight champion Jon Jones and replacement Daniel Cormier to January of 2015. Jones withdrew from the event, citing a torn meniscus and a sprained ankle suffered during training, which will render him unable to fulfill his UFC 178 duties.  Now that Jones and Gustafsson have similar injuries and timeline for recovery it would make sense to put back the original matchup, but that is not what is happening.
"Apparently UFC thinks that acting like clowns on a press conference will hype a fight more than doing the fight of the century, that's ridiculous!!!" wrote the Allstars Training Center fighter.  While Jones versus Gustafsson is a huge fight,  given the debatable decision of the first 5-round war, the Jones versus Cormier may have surpassed it in the UFC's eyes based on the drama and ensuing fan interest from last week's video of their press conference brawl going viral.
The promotion made it official today that the Cormier versus Jones bout has been moved to UFC 182, opting to keep the new match intact.  While uncertain at this point, it could open the door for the Swede to take a high-profile bout during the same time period in hopes of getting another shot at the title with a win.