Swede Alexander Gustafsson is still upset over the UFC's decision to push back Jon Jones and Daniel Cormier, giving DC the light heavyweight title shot that was granted to the Mauler last month.  "I was concerned I would get moved back because it was Gustafsson's fight to begin with" admitted Cormier yesterday on UFC Tonight.  But the date is now set for January 3 for UFC 182, where the two Americans will face-off.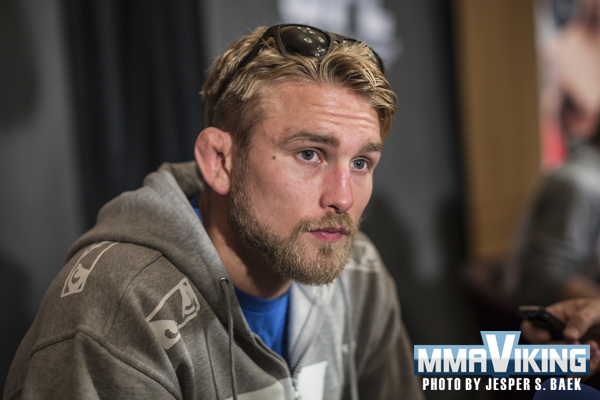 Gustafsson went in for surgery last week and would be ready for a bout with Bones in January, who also went under the knife today to also fix an injured knee.  Originally, it was planned to be a huge rematch at UFC 178 of Gustafsson and Jones, but once Cormier stepped in for the Swede and the hype of the new matchup included a press conference brawl the interest for the Olympic wrestler to face the champ is at an all-time high.
"He will not accept any other fight." says Gustafsson's manager Manos Terzitane, as the team is focused on getting the title shot.  If the current UFC 182 plan goes off as scheduled, Gustafsson won't be getting back in the cage until April 2015 at the earliest.  The Allstars Training Center was last in the cage in March, where he dispatched Jimi Manuwa in the second round.