One of the most promising welterweight prospects in Scandinavia is Gothenburg's Niclas "Caveman" Danielsson. The 31-year old has won his last five fights since losing a decision to now UFC signed Andreas Ståhl in his debut.
I had my first fight in 2010 against Andreas Ståhl after making it to the final of Kimura Talent and it was one hell of an experience. I'd only had 2 shootfighting fights before that and some SW competitions. So it was an intensive start but at the same time I felt pretty old when I started training, so it was nice to get started early on.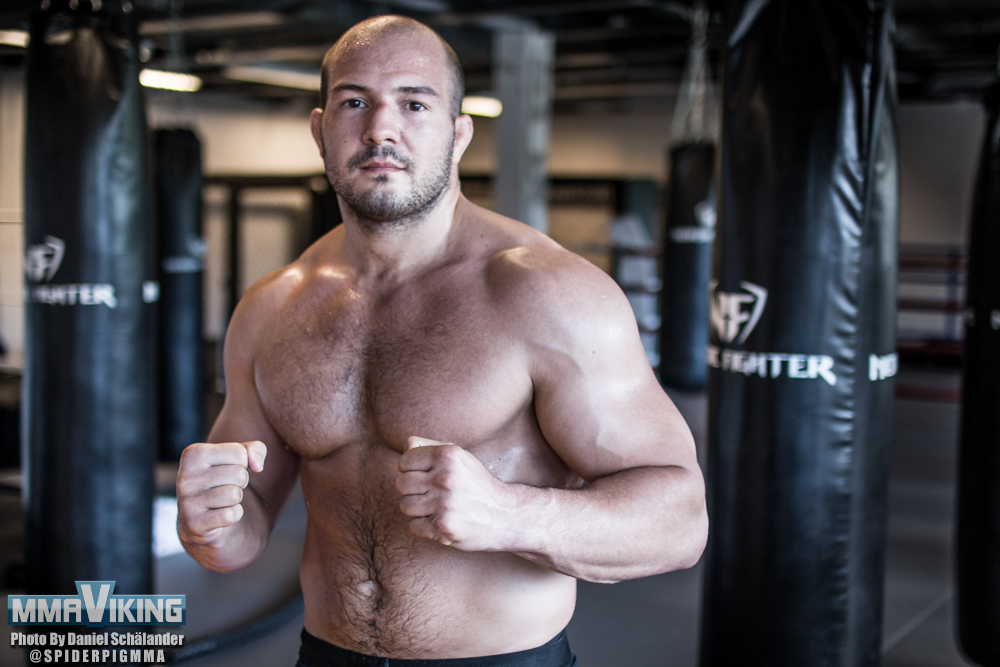 Caveman started training at 23 years of age in a local club in Trollhättan called Ultimate Gym. After that Danielsson moved to Gothenburg and started training at GBG MMA in 2010 before ending up at STT in 2013.
I really like it here, it's a fantastic club. We aim to keep a very open atmosphere here so everybody's welcome no matter what club you are training out of.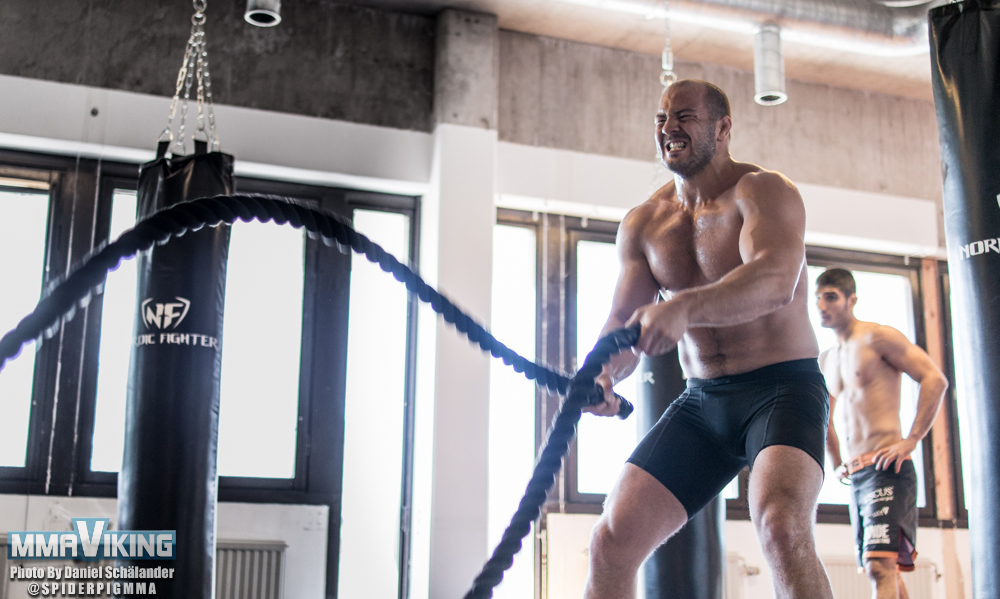 Walking around at 90-92kg Cavemans weight cut is a sizable one. But moving up to the middlweights is not something Danielsson has considered.
I need some time to loose the weight as I walk around at around 90-92kg. I diet to around 87kg and then do the rest in dehydrating. But once I get in the cage I'm back at around 90kg. I feel that this weightclass is the right one for me, I'm a little too short for Middleweight. I'm sure I could do it if I wanted to but I've never missed weight at WW and as long as I can make it I'm not moving up. But being in the sauna cutting all that weight is no walk in the park, I can't deny that. But if the day comes where I can't make weight I'll start considering moving weight class, but as long as it works I'm staying here.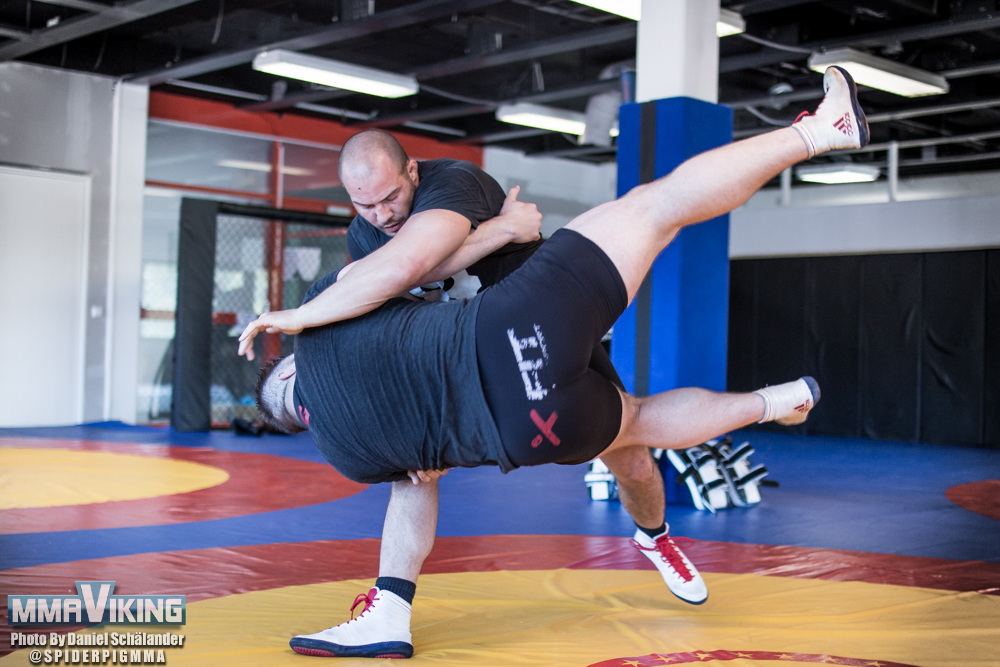 With a 5-1 record a few more wins under his belt the STT fighter could be close to getting signed to the big show. However that's not something that Caveman dwells on.
If someone had given me a UFC contract if I won a few more fights I wouldn't have turned it down. But having that said I don't go around dreaming about it either, it wouldn't have made me super sad if it didn't happen. Just because you get signed to the UFC it doesn't mean you get rich, you have to work hard once you're there too.

I do this because I enjoy it. I love working out and it's nice to test your skills and training in competition. I feel like it's going to take me where it's going to take me. I don't have any dreams of being a millionaire by doing this. You can kind of see it as an adults playground and a social thing. It's a very big part of my life coming here to train and hang out with the people here.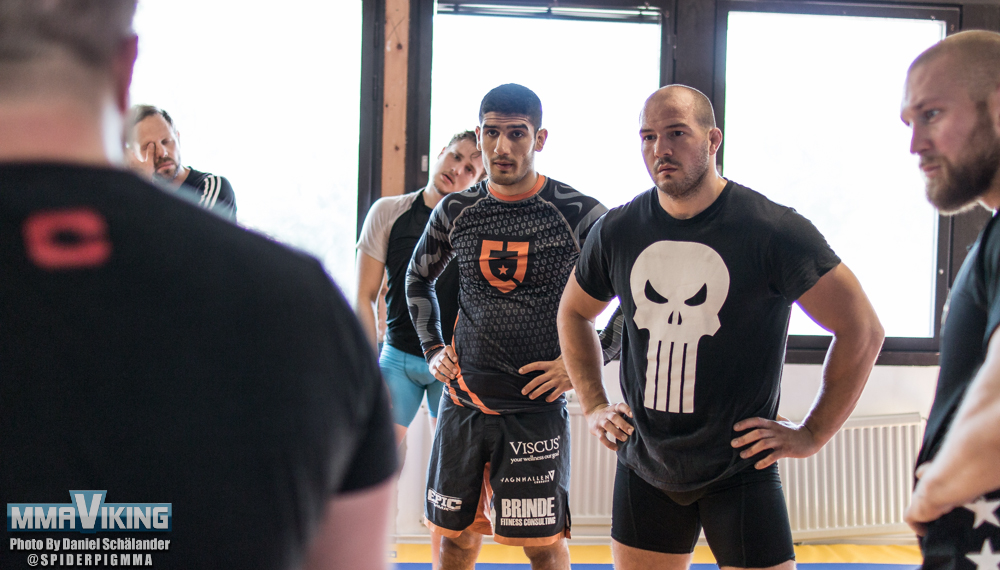 At the moment Danielsson doesn't have a fight booked but he won't be away for long.
I had some offers after summer but It's not good timing for me since I work a lot during the summer. And I need some time to cut weight before my next fight as well. So we're probably looking at October, November or December. I like fighting in Sweden, unfortunately it doesn't seem like "The Zone FC" are going to have more events but it was really nice to be able to sleep in your own bed before those events. Of course I'm open to fighting outside of Sweden too, but it's a little more comfortable fighting here. And it's nice to not have to cut weight while traveling too.
Look for Caveman in a ring or cage before the end of the year.