Rami Aziz has been one of the up-and-coming prospects on the Nordic scene, amassing a record of 7-3-0. The 23 year old Swede has been active in his pro career after he started competing professionally at only 18 years of age.
I started training MMA in 2007 at Frölunda Kampsports Center. I'd trained some kung fu and soccer before that. After only three months I started competing in submission wrestling and thai boxing and then I turned pro at 18.

Aziz didn't have an easy start to his MMA endeavors as he broke his arm while defending a takedown in his debut and after that losing to another young talent in Frantz Slioa (4-0-0) in his third fight.
It wasn't fun starting out my career that way. My plan was to win ten straight fights and get signed to the UFC with a perfect record, but that dream was crushed pretty quick. I was very young at the time and in retrospect I turned pro too early. But I've really enjoyed the ride and I learnt a lot from those losses.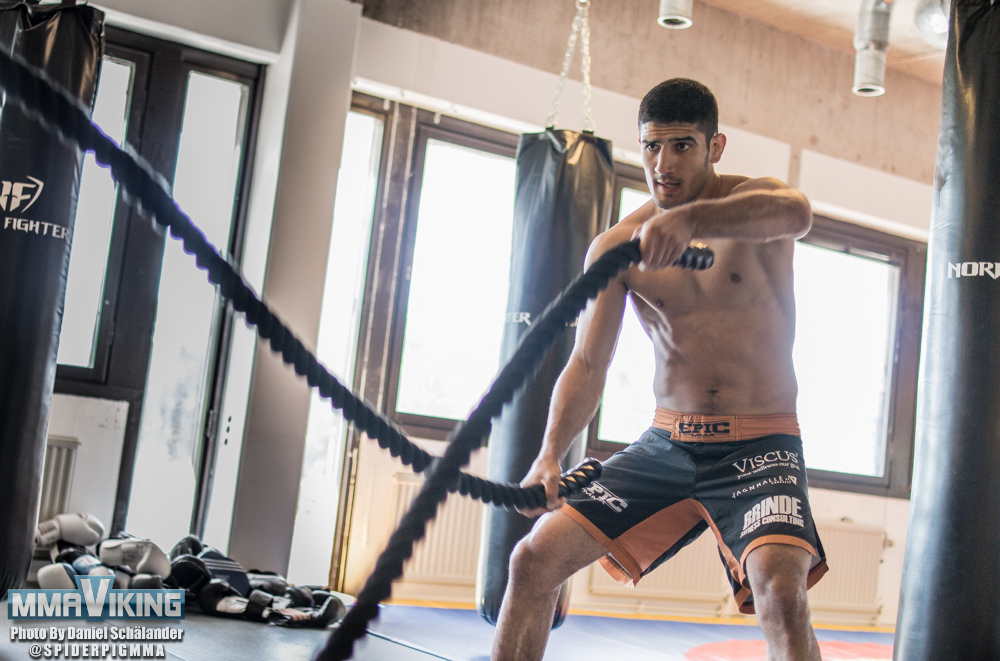 After a rough start Aziz got on a roll with six consecutive wins and landed himself an exclusive contract with Desert Force Championship, one of the largest MMA promotion in the Arab world.
I'm 2-1 in DFC, but then I haven't fought anyone from the organization. Even though Desert Force is a promotion mainly for Arab fighters they've brought some European fighters in for every fight as the level of the Arab fighters aren't as high as it is in Europe. And I'm very glad they've done that so that I've been able to face harder competition.  My contract has been exclusive but it ends in August and then I'll be a free agent.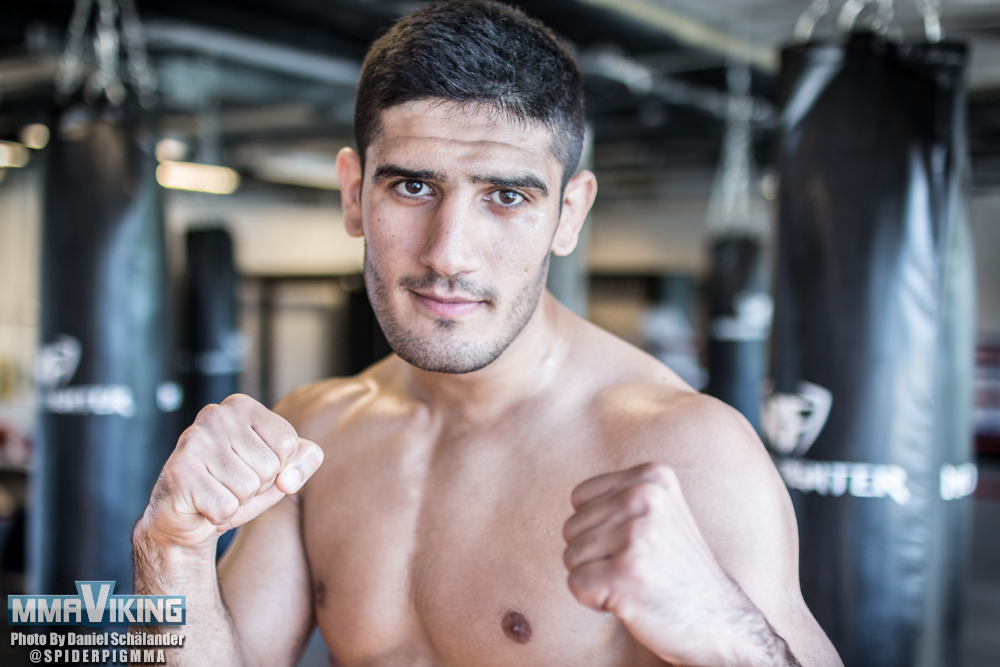 In 2013 Aziz joined the newly formed Swedish Top Team and that's where he has prepared for all of his bouts since. But even though he competes for Swedish Top Team a lot of the martial arts clubs in Gothenburg collaborates and visit each other for training and sparring.
We train a lot with GBG MMA, Frölunda Kampsportscenter and some wrestling clubs. And then some clubs don't want to come and train here. For example Gladius has a policy that the fighters that's in contract with them only can train at their club. So they're not allowed to come and train with us.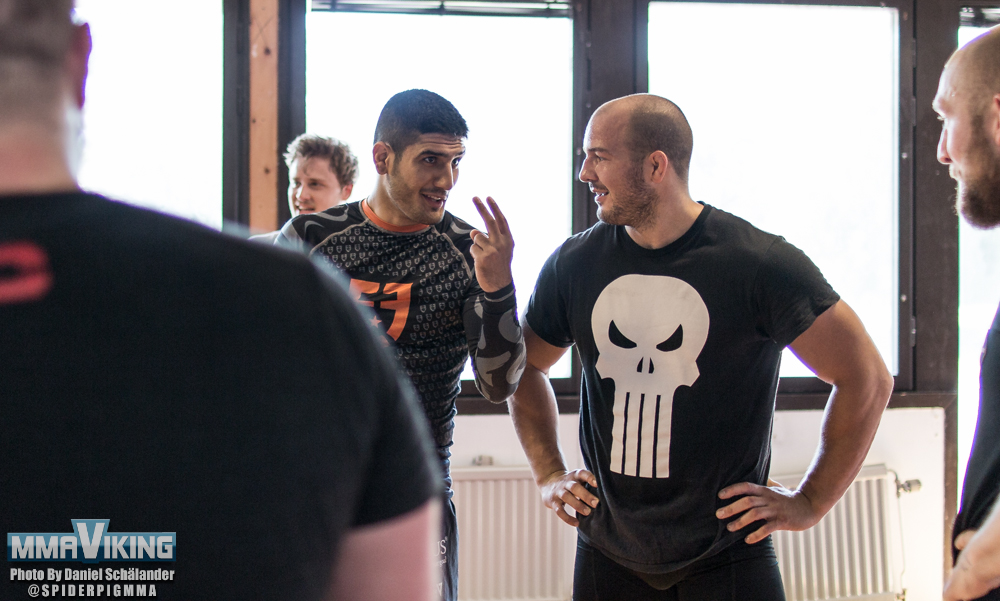 Going pro wasn't the only thing Aziz did at a young age as Aziz awaits his second child that's due this August.
Right now I'm doing a lot of triathlon training. I don't have the motivation to train to be in fight shape right now as I think a lot about my wife and my coming child. A lot revolves around that right now for me. I need to be a 100% focused if I were to fight.
Aziz hasn't fought since March this year and we will have to wait to late fall/winter before we see that Iraqi born fighter in the cage again.