Rami Aziz (8-3) will face Abdulkareem Al Selwady (5-1) at Brave FC first event Brave 1. The Sweden raised fighter out of Gothenburg has not fought since Desert Force 20 in January. He has won his last 7 of 8 bouts. Live play-by-play and results be updated here.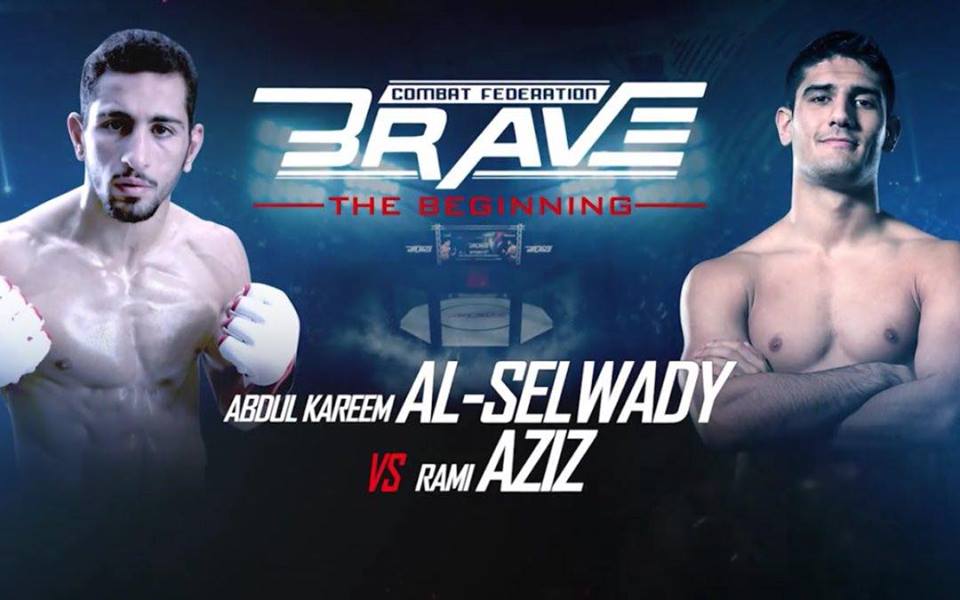 Play-by-Play
Round 1 – Aziz was submitted in the first round by a rear-naked choke.
"During the opening exchange Rami threw a punch that threw him off balance and caused him to crash into Selwady who used his opponent's momentum to take him down to the ground. From then on he displayed the immense progress he has made in his grappling prowess leaving Aziz with little room to navigate on the ground. He rolled from half-guard to side mount then crucifix before forcing Rami to give up his back and force the tap!" – from the Brave Fights website.
"Sometimes you win. Sometimes you loose.  First and last time for me in lightweight. My opponent was way stronger than me.  Im going back to featherweight and will fight at next Brave in december. …" comments Aziz after the fight.