Nico Musoke was thrown into the deep end of the Octagon pool Saturday night in Manchester for his UFC Debut. However, the Stockholm Allstars Training Center fighter, who stepped in and short notice and fought up a weight class, kept his composure against the much more experienced Alessio Sakara to score a huge victory.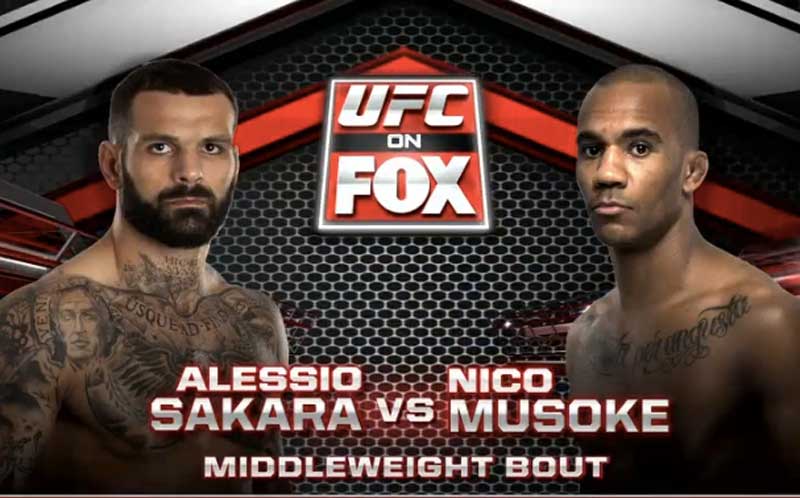 After getting rocked from the Italian professional boxer in the first round, Musoke got up and fought back. Shortly after potential bout ending shot by Sakara, Musoke fired back and landed huge blows of his own. Musoke gained momentum on top, working to gain side control… but the shifty veteran With 15 UFC bouts under his belt, was able to reverse the situation and looked for damage with elbows. But, the younger Musoke outsmarted the agressive Sakara catching the ATT fighter with a slick armbar, submitting Sakara in the first round.
"That's what I get paid for" an excited Swede says to Joe Rogan in response to his performance. "I'm so damn happy to be here" continues the fighter that got the crowd cheering in the post-fight interview in the UK.
Musoke looks like he has options to move forward as a middleweight or a welterweight with the win. He moves his record to 11 wins, 2 losses, and 1 draw. He has not lost since 2011.
Sakara has now lost four straight bouts. His record is now 15 wins and 12 losses, and he hasn't won since 2010.
It was announced that Musoke was also awarded "Submission of the Night" and will be $50,000 richer for his efforts.