Oops, it happened again.  Niko Myllynen (5-3) gets another opponent as Georgian Gabriel Marichev (7-5) did not get the visa needed to travel to Finland. So, Fight Night Finland (FNF) 11 has found Russian Vladimir Karasiov (7-9) to step in to face Myllynen for the co-main of the Karkkila card on November 14th.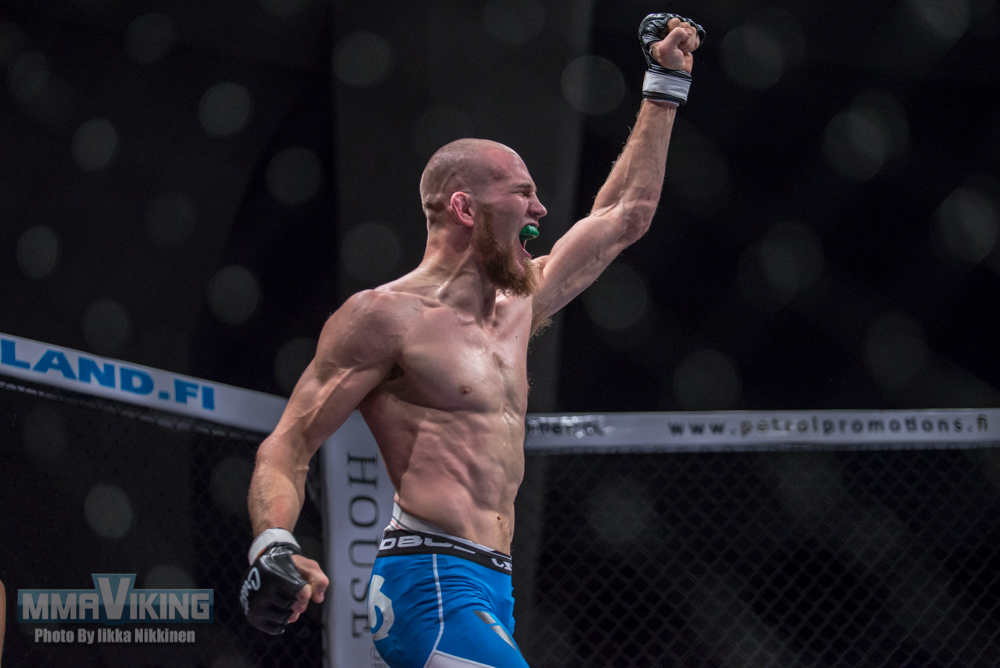 Karasiov started out with 6 wins and 2 losses, but has not lost 7 of 8 bouts. In the last run of losses, he lost to notable Nordic fighters Sirwan Kakai, Tom Niinimaki, and Mika Hamalainen.
The 26 year old Finn has won his last 5 of 6 bouts, only losing to Kennet Mattsson in April at FNF – Turku.
See the full finalized card here:
Pro MMA
70.3 kg – Main Event
Patrik Pietilä, Primus Fight Team / Gentai vs. Egor Oleksii, Knight of Plunge Russia
70.3 kg – Co-Main Event
Niko Myllynen RNC vs. Vladimir Karasiov, Russia
59 kg
Aleksi Toivonen Primus Fight Team / Gentai vs Harri Määttä KBT Oulu
75 kg
Aleksi Lukkarinen Primus Fight Team / Barreto Lahti vs Atte Alakortesniemi RNC
73 kg
Hannu Nylund Lahden Kamppailulajikeskus vs Jesse Koivuniemi KKU
FNF "Catfight"
Heli Salapuro Chitalada vs Minna Grusander FFG
IMMAF
70.3 kg
Mirko Mäkinen MMA Karkkila vs Tommi Alatalo Barreto LAhti
70.3 kg
Devid Leichner GB Gym vs Kevin Nieminen BJJCenter
+ 93 kg
Antti Halonen GB Gym vs Timo Anttila Grappling Team Pori