It has been over two weeks since the Gunnar Nelson camp contacted the UFC to review and hopefully overturn the loss seen by many as a short bout filled with illegal eye pokes from Santiago Ponzinibbio at the UFC Glasgow headliner. "Nothing yet. Which must mean that they are considering it." says father and manager Halli Nelson.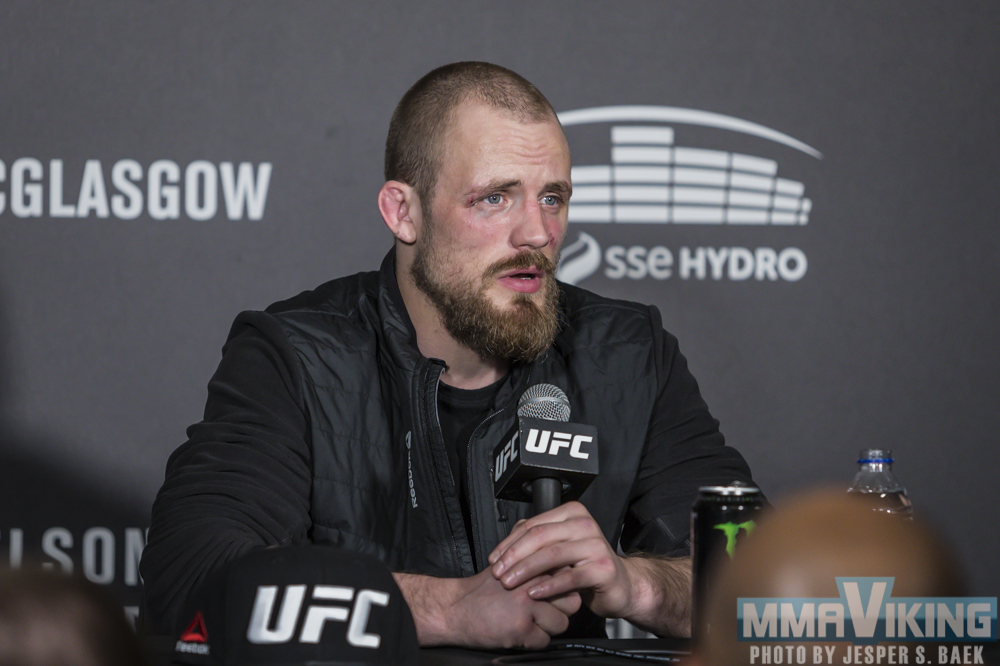 While it took the Mjolnir team several days to file the appeal after looking closer at the action, Gunni knew he was wronged immediately after the bout. "I don't like to make excuses, but this is the truth, how I feel anyway, is I should have stopped the fight when I got poked" said Nelson in the post-fight press conference.
It became apparent after several pictures and videos showed the exchanges early that eye pokes and gauges in each of the exchanges occurred up to the stoppage, including an early one-hand double eye poke and a left eye thumb fishhook. The illegal action went unseen by the referee.
"I should have just stopped the fight, recovered my eye, and carried on from there" reflected Gunni that said he will learn from the bout. The commission for the UFC Glasgow event is the UFC itself, unlike most events will fall under the jurisdiction of a third party that would oversee such matters. For example The Nevada Athletic Commission for Las Vegas bouts or the Brazilian MMA Athletic Commission (CABMMA) in Brazil would oversee and determine any appeals.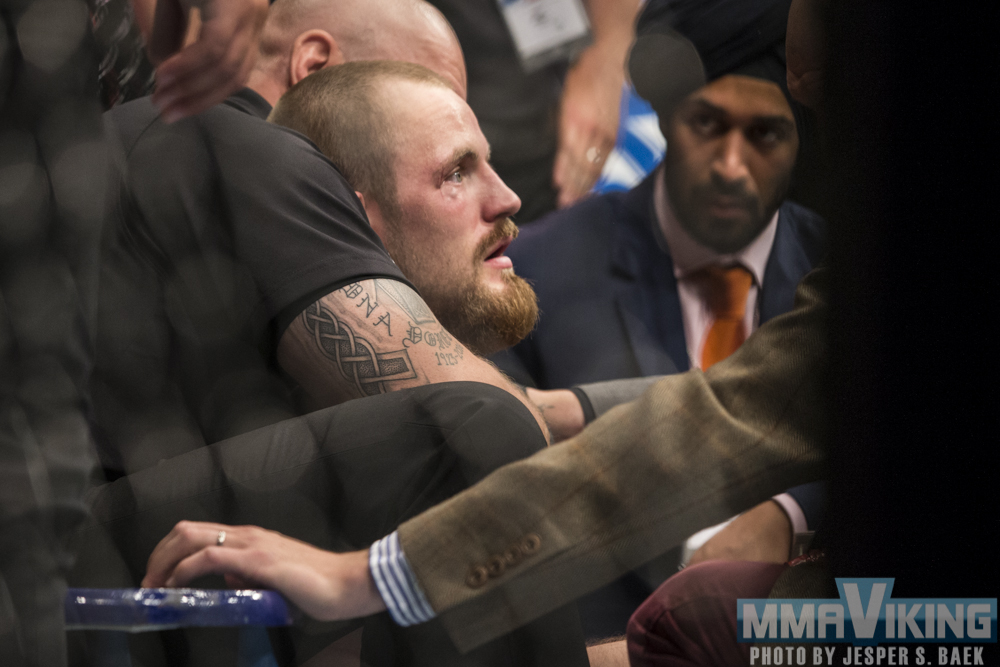 As it stand now, Nelson will have an 82 second TKO loss on his record, which stopped a two fight winning streak and potential title shot.  The Argentinian denies any intent of eye pokes (or any eye pokes occurred at all), and for now is on a 5-fight winning streak.