The idea of this segment is to show you a great fight from the past, a short preview of both fighters, their rank and status at that time. It's 2005 and K-1 Hero's 1 has put together one of the most stacked cards that year, where our own Scandinavian Joachim 'Hellboy' Hansen will take on a big challenge in veteran fighter Caol Uno. Their fight had everything, technically brilliant and flashes of brutality. If the fight itself doesn't leave your jaw hanging, the finish will make sure of it.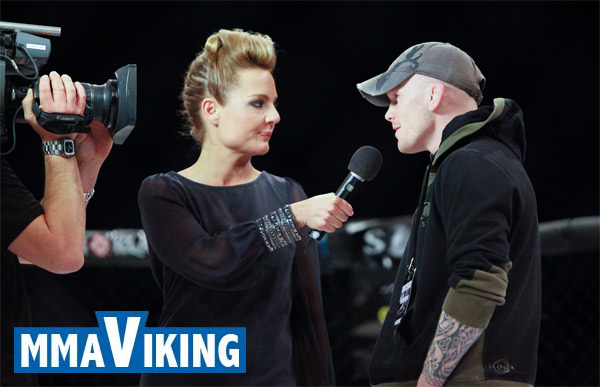 It is a great pleasure to introduce Scandinavia's pride, Joachim 'Hellboy' Hansen. The Norwegian who have made a name of himself through his exciting fighting style, a technical striking game with scary power behind it. And his equally exciting and explosive ground game has cemented Hellboy as a pioneer and a legend in our sport.
What has he done up to the point of the fight?
Hellboy started his career in the old-school promotion FinnFights, and after fighting Raffles la Rose to a draw in a crazy war at Cage Wars 3, the organisation Shooto called, offering a contract. After winning his first fight in Japan against Takumi Nakayama, which he won on a majority decision, it was time to really test where he was at in his career as his next opponent would be none other than Rumino Sato.
Sato himself challenged Hellboy after being impressed from his first performance, and in their fight Hellboy really took the fight to Sato, and finished the legendary veteran in 2 minutes of round 1. Winning the upset launched Hellboy into a title fight with then Shooto champion and best ranked lightweight in the world – Takanori Gomi. The Norwegian Viking didn't disappoint and dominated the champion, winning the Shooto lightweight belt, and becoming a champion in just 8 professional fights. When it was time to face Caol Uno at the K-1 Hero's 1 event, Hellboy already had wins against fighters such as Takumi Nakayama, Rumino Sato, Takanori Gomi and Gesias Calavcante.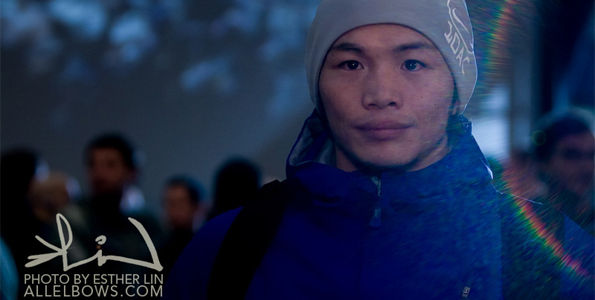 One of the most experienced japanese fighters is Caol "Uno Shoten" Uno, that comes from a shoot wrestling-background and was at the time a highly ranked fighter with great performances in Shooto, UFC and K-1. A pioneer for the lighter fighters, and a real pioneer for japanese MMA.
What has he done up to the point of the fight?
Caol already had a lot of experience and had faced names such as Hayato 'Mach' Sakurai, Rumina Sato, Jens Pulver, BJ Penn, Yves Edwards, DinThomas and Hermes Franca. He also participated in 1999 ADCC, and grappled his way up to the finals where he had a beautiful grappling display against another sensation in Jean Jacques Machado, who also is a teacher to Eddie Bravo and Joe Rogan (You don't want to miss their fight). Caol lost the fight against JJ Machado, but he held himself incredibly well and earned respect from fans and competitors.
After knocking out Rumino Sato in their second fight, Uno earned himself a place in the UFC. He made it all the way into title contention, and fought a draw with the lightweight champion and prodigy BJ Penn. A draw means that the champion keeps the belt, and Uno was booked against Hermes Franca instead of a immediate rematch. When he lost to Hermes, which at the time was considered a big upset, he was cut from the organisation and headed back to Japan. Going undefeated in his 3 fights after that and 27 fights in total, it was finally time for the veteran to meet with the up-and-comer, Joachim 'Hellboy' Hansen.