Oliver Enkamp (7-2) was stopped by Danny Roberts (15-3) on the UFC London card by a punch in the first round.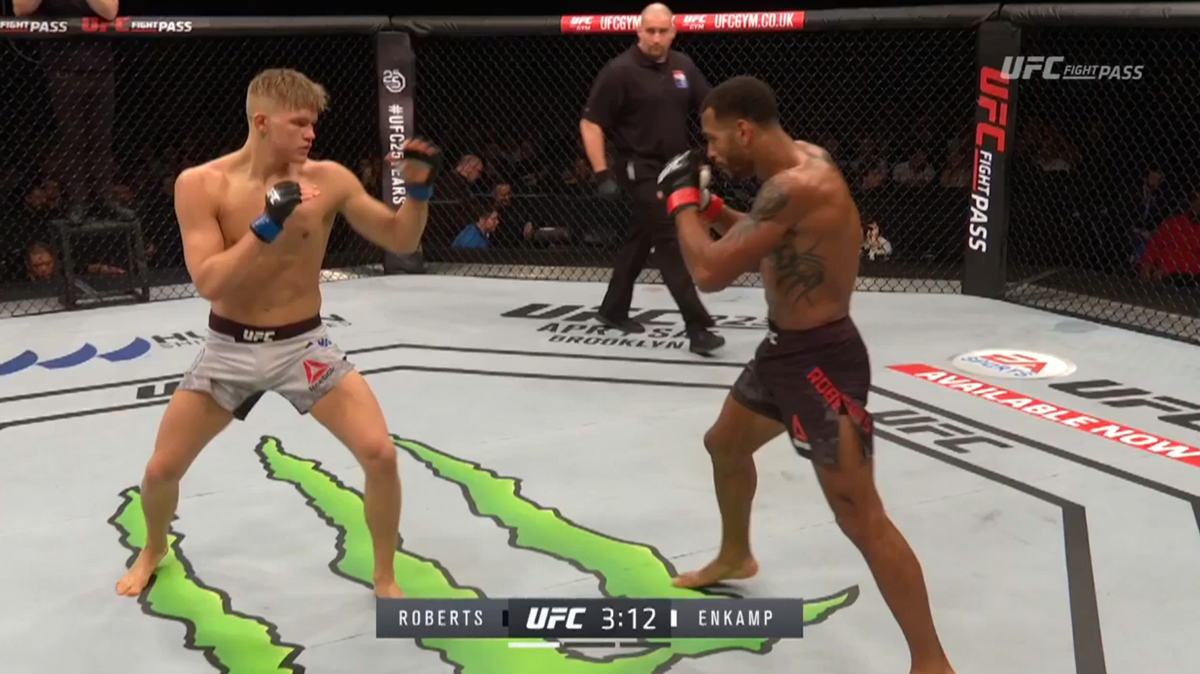 Enkamp took a hard left to start the bout, but used his grappling to tie-up the Londoner. The Swede recovered well after working for a bit in the clinch. The Swede was looking to strike from the outside and kept his distance. He landed a low side-kick but was countered with a huge left hand that dropped Oliver. The referee jumped in to stop the bout as the Pancrase MMA fighter was rocked, but turned to his back to gain guard, but the bout was called off.
"Right now I feel a bit disappointed because I'm a bit of a slow starter so I need some time to feel my opponent and get into the groove. My game plan was to feel him out with those early knee kicks that I threw but he was so tense from the start so I got caught when I tried one. Two minutes is just not enough for me. In the second round I always get better. I like to analyse my fights so I'll go back and watch it a couple of times and talk about what I need to work on for next time. But I like to keep active too so I don't want to wait too long to get back in there". "
THE LEFT HAND!!@DanHotChocolate gets back in the win column EMPHATICALLY with the straight left!! #UFCLondon pic.twitter.com/9l6mElxP44

— UFC (@ufc) March 17, 2018
Enkamp was still trying to fend off Roberts that was looking to ground and pound… but it was called off at the 2:12 mark. The Swede has now lost both UFC bouts after winning his first 7 bouts outside the Octagon.