Christian Colombo (8-3-1) will face Nick Barnø (6-2) in the headlining bout of the debut event of Danish MMA Night going down June 9 at Brøndby Hallen in Denmark.  "I will run him over and I'm going to punish him for believing he belongs in a cage with me" says the UFC vet about facing the heavyweight prospect.  MMA Viking is revealing the first matchup of the new promotion today.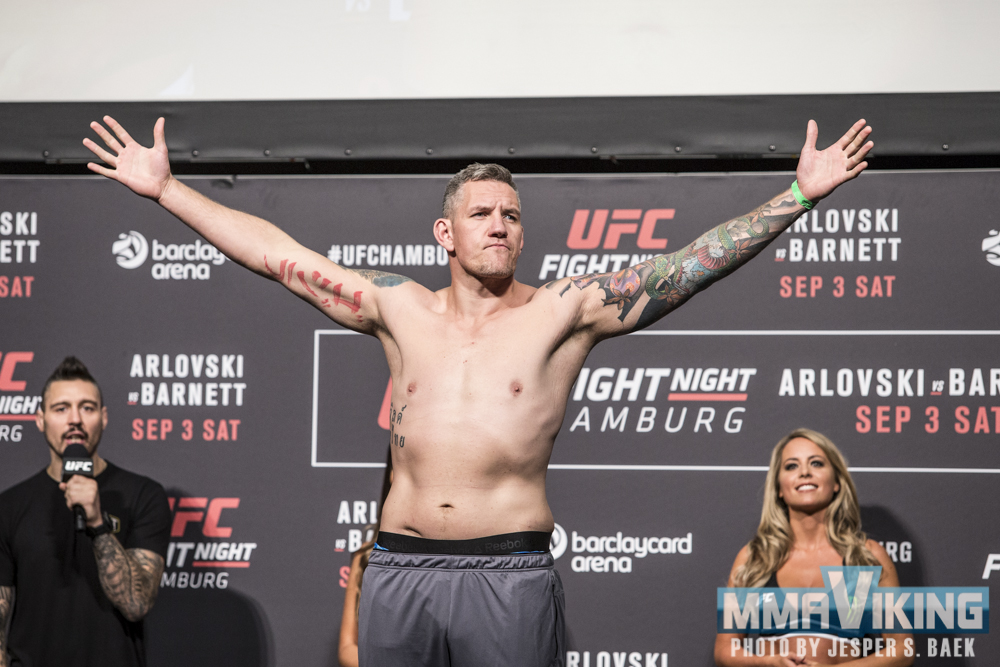 "We are very proud too announce this big fight for our first MMA event.  The battle of the Danish heavyweight throne" says one of the promotion leaders Jan Jensen. "It's very important for Danish MMA that we can show the world that Danish MMA Night is a new big promoter to keep an eye on in the future.  You can count on us to make good fights and deliver."
"It's always fun to be part of something new and I've known Claus Bertino for many years through boxing so it was easy to say yes to fighting for them" says Colombo about his support for the new promotion.
"Christian just got cut from the UFC, and I believe that a W in this fight will put me in right position." says the #3 ranked Nordic heavyweight that looks to upset the #1 ranked big man.  "It's all really simple, he is in my way to my goal."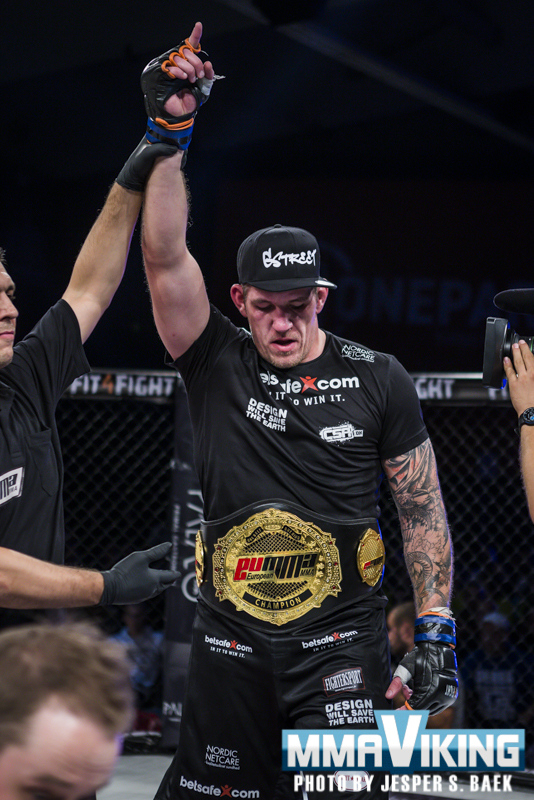 Colombo won his first 8 of 9 fights before getting signed to the UFC.  The 38-year-old fighter had three fights int he Octagon in 2016-2017 and had a draw in his debut, then lost his final two bouts before getting released. The future of the fighter was uncertain, but with the recent signing to the upstart promotion it is clear that there is still more drive left in the Dane.  "I think it's very natural after my last two fights to think about retirement, but right now the focus is on getting the knockout on June 9th."
"It's time to get out of the shadows and figure out who is the best heavyweight in Denmark." – Barnø
Barno won the first 5 of 6 fights of his pro MMA career, and now stands at 6 wins and 2 losses.  This bout is a big step up in competition and against a former training partner.  The Arte Suave MMA fighter is 36-years-old, so although young in his career the "True Dane" wants to go after a big win if he wants to make it to the UFC.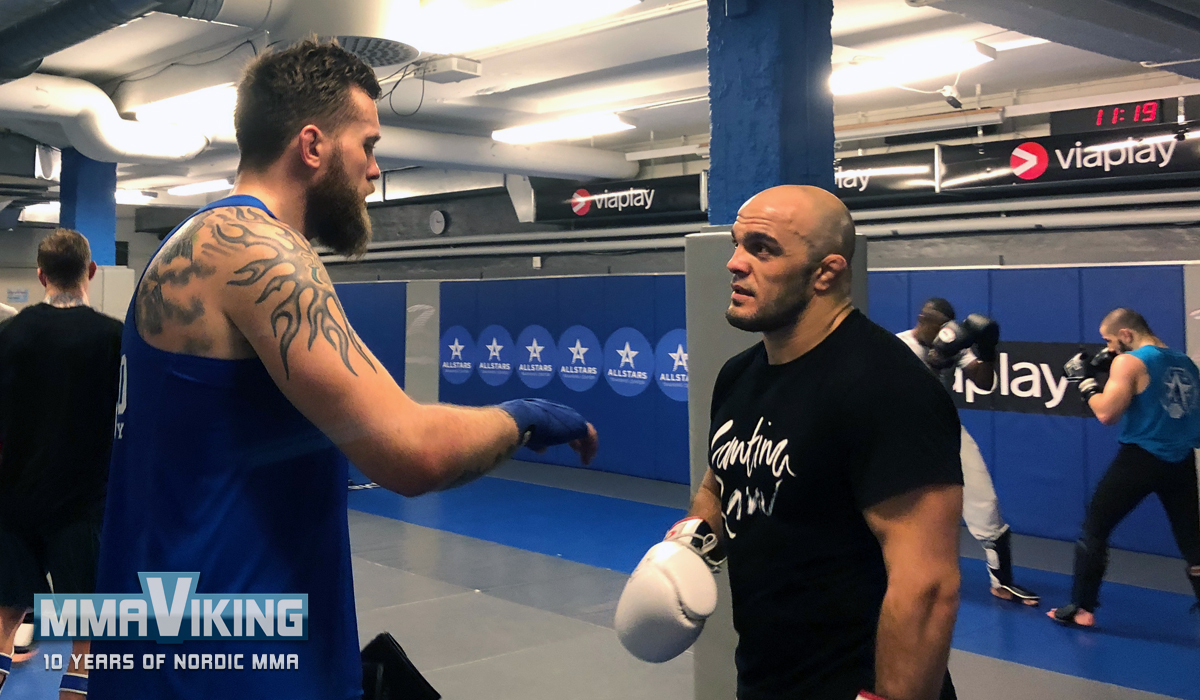 "I get to shut his social media wannabe ass up for good." – Colombo
"I'm putting our friendship to the side until after the fight and then we will see what happens." says Barno about the high-profile matchup of countrymen.  "It's my time to shine. I have never been in the third round and I'm not planning to change it now."

Barno thanks his sponsors: Nippon Sport, Under Armour Scandinavia, Ascendfys, Iron & Ink, Nocco Danmark, Barebells, and Golden Beards.
Former Invicta title challenger Pannie Kianzad (8-3), IMMAF champ Mikkel Kasper (3-0), Rhassan Muhareb (1-5), Louis "Spartacus" Glismann (2-1), and Jonas Mågård (9-4) will also be on the card.  Additional matchups will be announced this week.
You can buy tickets for the event at Ticketmaster.dk.